Currently Reading:
A Flutist's Unplanned Future
August 6, 2014
A Flutist's Unplanned Path to Success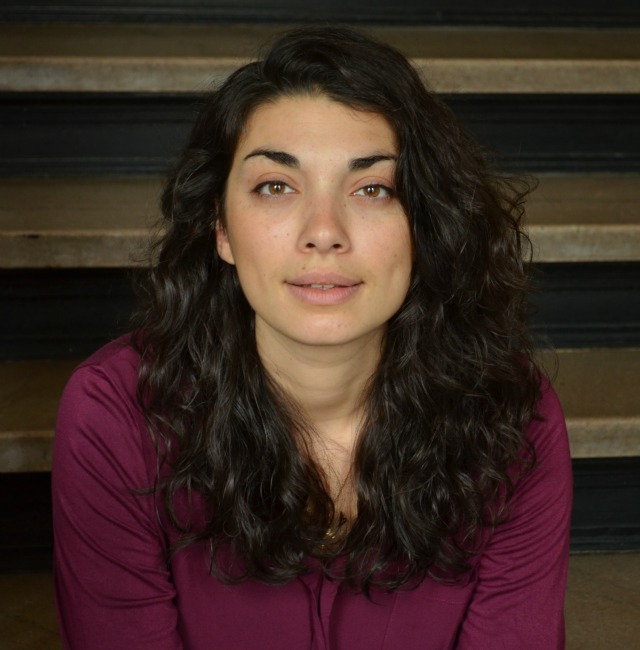 Jodie Rottle '10 Finds Fame Even Without a Direct Roadmap
By Shunying Wang '15 and
Sandy Deneau Dunham
PLU Marketing & Communications
As far as Jodie Rottle '10 can recall, she started to play the flute because her sister randomly suggested it.
Good call, Jodie Rottle's sister.
More About Jodie Rottle
•    An April 2014 interview with Kupka's Piano.
Rottle, who lives in Brisbane, Australia, no longer just
plays
the flute; she has perfected it—and she's also seriously expanded her musical repertoire:
•    Rottle is a soloist, a chamber musician, a music teacher and a contemporary-music specialist who has premiered works by jazz and classical composers from around the world.
•    She has performed at venues as varied as the Brisbane Festival of Toy Music, Town Hall Seattle and New York's Le Poisson Rouge.
•    She's a member of the Steve Newcomb Orchestra and a past member of
ensemble mise-en
and the Olympia Symphony Orchestra.
•    She has held artistic residencies at The Banff Centre and the Bang on a Can Summer Institute.
•    She was a finalist in the 2013 Seattle Flute Society Young Artist Competition and the winner of the 2009 Coeur d'Alene Symphony Young Artist Concerto Competition. That's quite a résumé for anyone, but it's especially impressive for someone who wasn't quite sure what she was doing in college."When I was at PLU, I didn't really have a vision of what I was going to do. That pressure is crippling," Rottle said. "I appreciated that PLU focuses more on vocation and not worrying about your career, per se, your financial stability, but more of what are you doing as an individual and how that take can you to the next place that will assist you with your income."Part of that focus at PLU involved hour-long private flute sessions with Jennifer Rhyne, affiliate artist and senior lecturer in flute. Even now, Rottle cites Rhyne on her website, and it would appear the impact is mutual.
"Jodie has the magical combination of not only being very talented but, more importantly, being highly intelligent and hard-working," Rhyne said. "She takes advantage of every opportunity presented to her, which is a necessity in the music business."
Rottle made her mark onstage at PLU, too.
"There are several performances of Jodie's I remember quite well," Rhyne said. "One was as the principal flutist in PLU Opera's production of Die Fledermaus – I got multiple comments that the flute section was a highlight of the show. Another was her role as flute soloist with the PLU orchestra in a performance of Debussy's groundbreaking tone poem Afternoon of a Faun, in which the flute solos are the most prominent feature of the work. Jodie's limpid, sensuous tone and her innate sense of expression suited the piece perfectly, and it was a very memorable performance. I also remember fondly her stellar performance of Prokofiev's wickedly difficult Sonata for Flute and Piano in her senior recital."
So while Rottle's PLU plan might have been a little up in the air, one thing was certain: After earning a bachelor's degree in Music, there was no question she was a musician. And she wanted even more.
"Being a student, you need to get the credentials and skills," Rottle said. "Especially being a performer, it is less about the academic side of it; it is more about the training."
So after PLU, Rottle entered a one-year program at Purchase College, State University of New York, to work toward a Performer's Certificate with a teacher she had met at a music festival in Canada. From there, Rottle was admitted to the prestigious Manhattan School of Music to complete her master's degree in Contemporary Performance.
"Studying for that year between PLU and doing the master's was really eye-opening," Rottle said. "It was inspiring as an artist just to see what I could do with my career and take it to the next level."
While in Manhattan, Rottle and a couple of friends from the master's program— Meaghan Burke (cello/voice) and Tristan McKay (piano/harpsichord/toy piano)—founded the new-music ensemble Dead Language, a trio that "seeks out music that has something to say, and says it." And if that sounds a little wide-ranging, so is Dead Language: The ensemble improvises and performs interdisciplinary works that include everything from literature and white noise to toys and wolf howls. (The music is hauntingly original and, trust us, made to be heard rather than read: Listen here.)
Manhattan, in fact, turned out to be quite the meaningful stop for Rottle: She also met the man who would become her fiancé, a jazz musician originally from Australia who was pursing his doctorate at the School of Music.
After moving to his home continent, Rottle continued networking and ended up filling in as the flutist for Kupka's Piano, a contemporary music ensemble. She's also involved in a new ensemble program and plans to perform with it for the next few years. And—coming back to the income part of vocation—she works as the manager of another local chamber ensemble.
"It's like connecting dots; one incident leads to another," Rottle said.
That also means you can't always see the end of the dotted line—and that's absolutely OK, too. Rottle never saw her successful, busy, musical life coming.
She advises undergraduates in similar circumstances to pause for a second, make slow progress and explore as many new possibilities as they can; it's important not to overcommit and not to let opportunities slip by.
"Don't worry too much about what you would do after PLU," Rottle said. "Don't let it consume you. Because you will eventually do things that you never thought you'd do."