Currently Reading:
Look What (and Who) is New at PLU
September 14, 2014
Look What (and Who) is New at PLU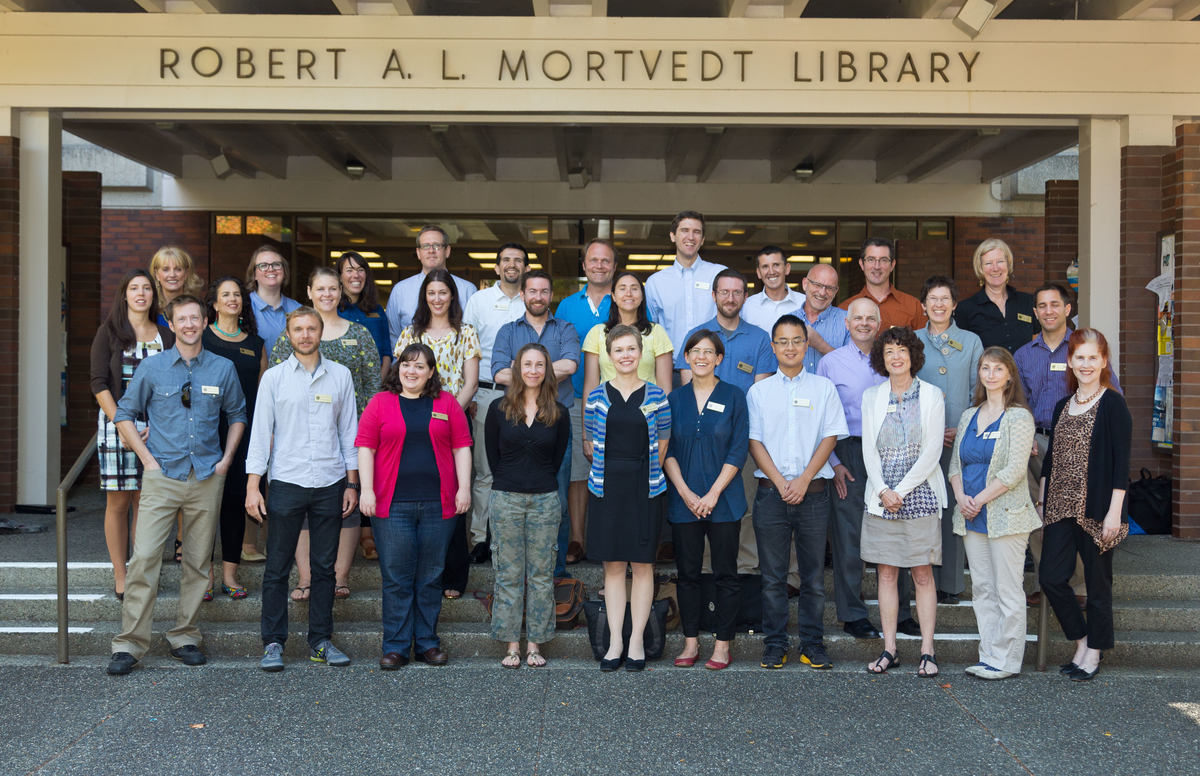 By Sandy Deneau Dunham
PLU Marketing & Communications
It's a historic time at PLU as we mark our 125th academic year, but it's also a time of forward-looking innovation, with new programs (and people!) across campus and beyond.  
Here's what's new at PLU for 2014-15:
The PLUTO Program
PLUTO stands for Pacific Lutheran University Teaching Online, a new program—and a new way to teach—that includes eight wide-ranging blended or hybrid courses this fall that combine in-class and self-directed online learning:
•    BUSA 302: Business Finance
•    BUSA 308: Principles of Marketing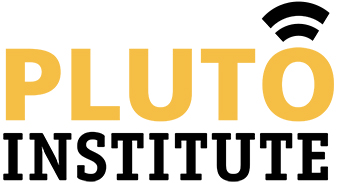 •    COMA 360: Public Relations Writing
•    ECON 111: Principles of Microeconomics: Global and Environmental
•    ECON 322: Money and Banking
•    EDUC 394: Technology & Teaching
•    MUSI 120: Music and Culture
•    PHED 100: Personalized Fitness program
In addition to the options it offers students, PLUTO also is an opportunity for PLU faculty to examine new technologies and innovations to improve the teaching and learning experience. As part of that process, PLUTO Institutes provide faculty with the training and support needed to design and implement online learning components.
"The PLUTO Institute is thoughtful thinking about pedagogy, how we teach, what we teach, why we teach and thinking of better ways to deliver that to our students," said Bridget Yaden, Associate Professor of Hispanic Studies.
Learn more, and watch a video about PLUTO, here.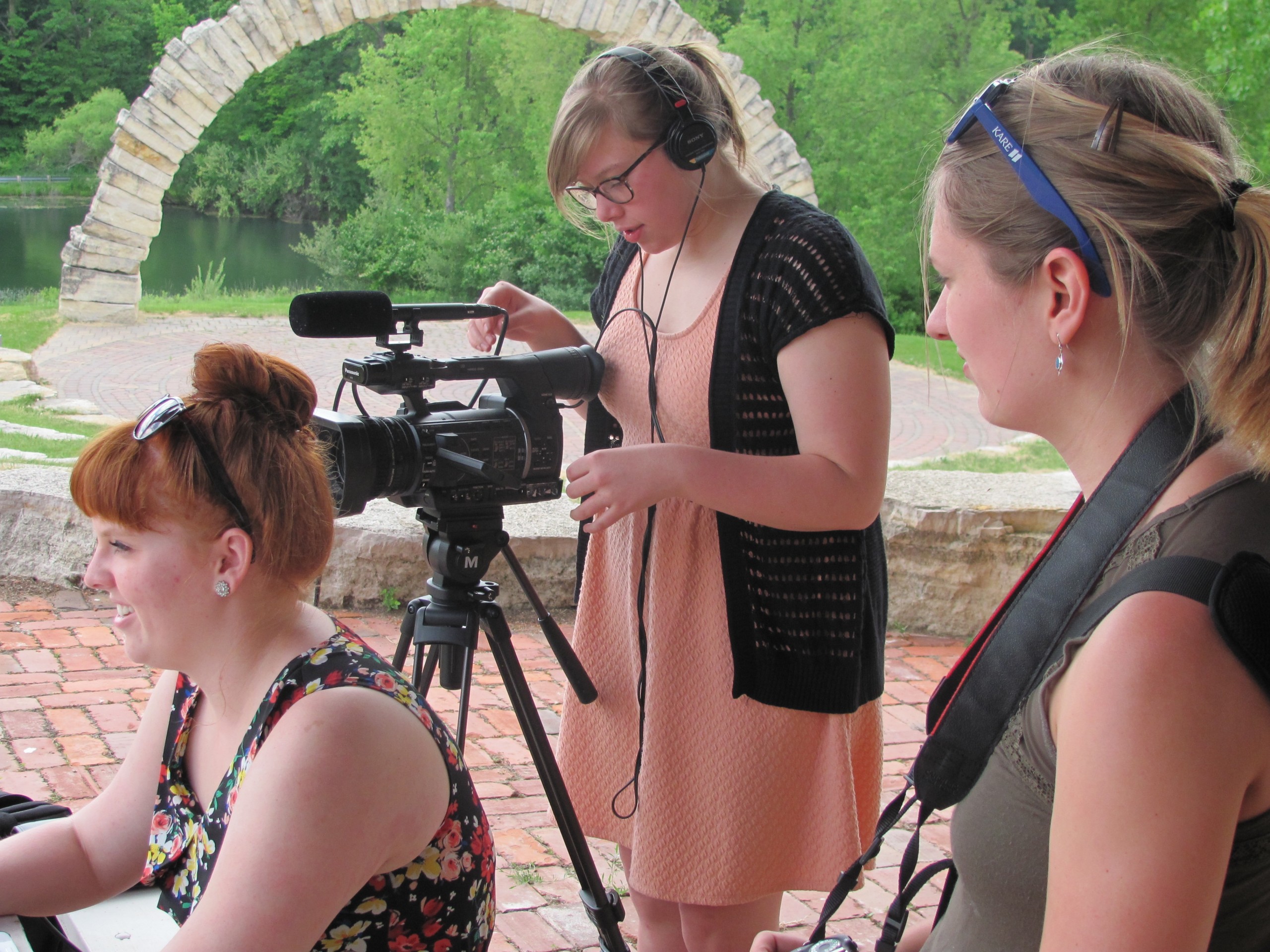 PLU Center for Media Studies and MediaLab students, from left, Taylor Lunka, Olivia Ash and Amanda Brasgalla conduct community-based field research. (Photo: Robert Marshall Wells)
The Center for Media Studies
Designed to "invert the classroom," the School of Arts and Communication's new Center for Media Studies (CMS) launched this fall to provide students with even more opportunities to apply their skills and knowledge in real-world settings.
The Center leverages programs in journalism, public relations, advertising, art and design to provide students with pre-professional learning opportunities by working with clients, both on and off-campus.
"Our objectives are to increase our public outreach, further engage with our communities and enable our students to have every opportunity to succeed in a marketplace that is constantly changing and evolving," said SOAC Dean Cameron Bennett.
This fall, for instance, four classes of nearly 50 students studying graphic design, research methods, public relations/advertising and media studies are working together on a series of real-world projects, all focused on one specific community partner.
To some extent, activities of the new Center are patterned after PLU's highly successful MediaLab program. Robert Marshall Wells, associate professor of Communication and faculty adviser to MediaLab since its inception, has been appointed director of the new Center for Media Studies.
"MediaLab will continue to exist and will simply become part of the new Center," Wells explained. "The real intent here is to increase the overall capacity of our programs and do an even better job of integrating our campus with surrounding communities. We can help and learn a great deal from each other."
Learn more here.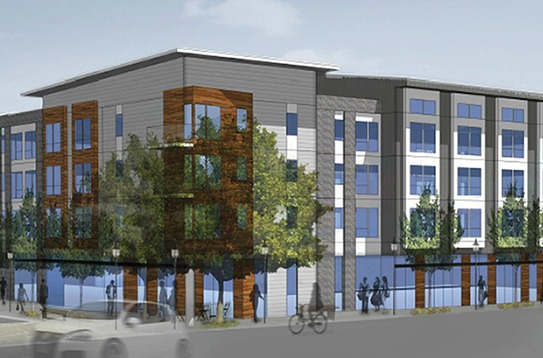 Garfield Station
The 120,000+-square-foot Garfield Station is moving full speed ahead toward a scheduled completion date of mid-October.
Located on the northeast corner of Garfield Street South and C Street South, Garfield Station will house:
•    PLU Marriage and Family Therapy, Human Resources and classroom space;
•    7,500 square feet of retail space along Garfield Street;
•    104 studio, one-, two- and three-bedroom apartment homes;
•    the residential leasing office and amenities for the Garfield Station Apartments; and
•    a secured parking lot for residents and employees.
The $20 million project was developed by a group of local private investors and PLU, with a 12-year tax abatement on the residential portion.
Learn more here.
New People
In addition to the stellar incoming Class of 2018, PLU has added many new faces to faculty and administration positions, including:
•    Vice President of Advancement Daniel Lee, who comes to PLU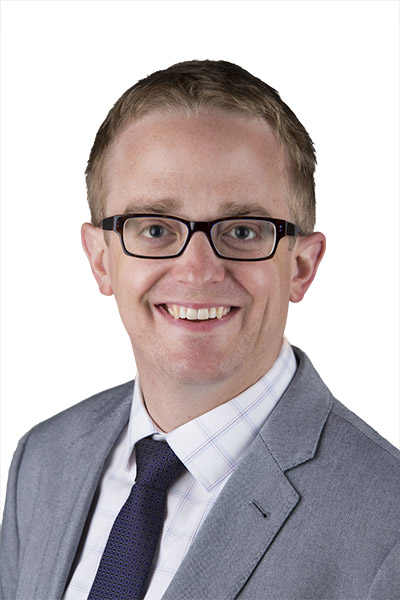 from Lutheran World Relief (LWR), where, as Vice President of External Relations, he gained extensive experience growing, restructuring and managing all aspects of a robust development division.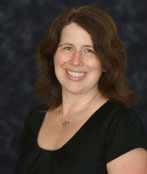 •    Vice President for Student Life and Dean of Students Joanna Royce-Davis, who previously served as Dean of Students in the Division of Student Life at the University of the Pacific, where she worked for 15 years.
•    School of Nursing Dean Sheila Smith,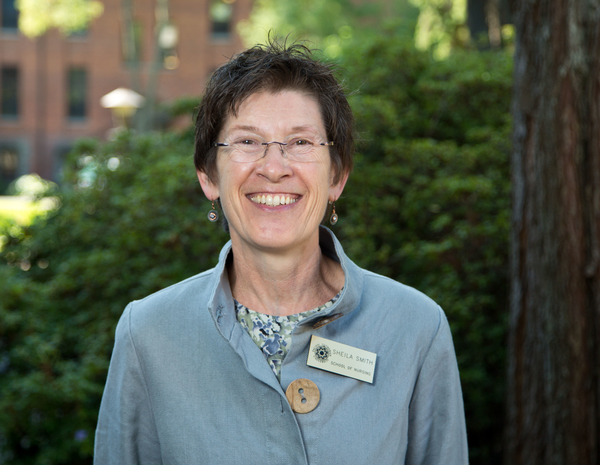 who came to PLU from the College of Nursing at East Tennessee State University, where she was the Associate Dean for Academic Programs and a Professor of Nursing.