Currently Reading:
STARTALK program prepares Lutes and other educators across the state to teach Korean, Chinese
STARTALK program prepares Lutes and other educators across the state to teach Korean, Chinese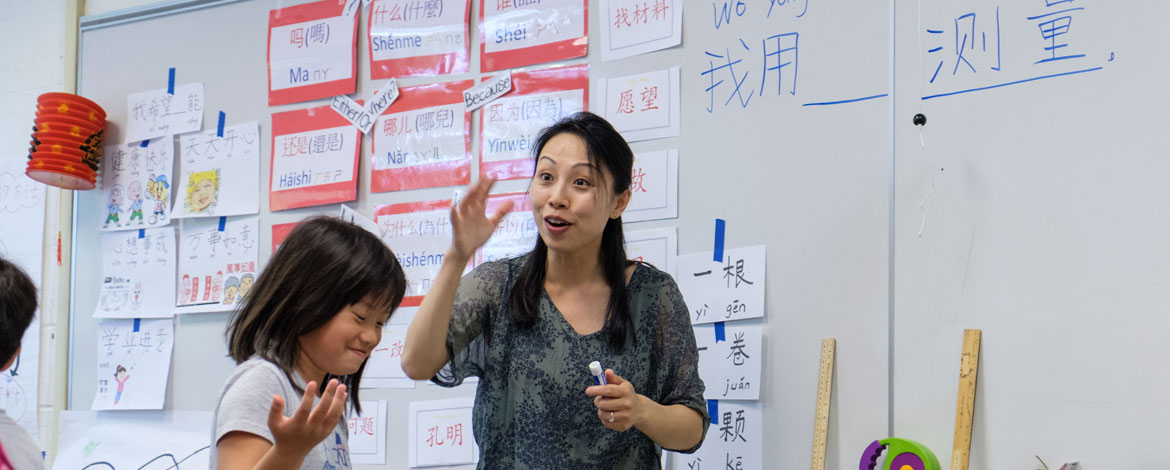 August 15, 2018
By Kari Plog '11
PLU Marketing & Communications
TACOMA, WASH. (Aug. 15, 2018) — Hannah Park '20, an English major at Pacific Lutheran University, is used to translating. The youngest of her siblings, Park says she naturally fell into the role once she was the only one home with her Korean mother, who doesn't speak English well.
"It was difficult at first," Park said, "but it not only strengthened my English because I had to learn quickly, but it also improved my Korean because I had to be able to explain things to my mom at a faster pace."
So, it was only natural that Park expressed interest in STARTALK, a teacher training program for native or near-native speakers of Chinese or Korean that prepares educators to teach K-12 language students. She learned about it from Bridget Yaden, chair of the Department of Languages and Literatures.
"What I'm teaching them is how to teach," said Yaden, who also serves as professor of Hispanic studies. "The way STARTALK teaches, you (learn to) teach 90 percent or more in the language."
PLU has partnered with Seattle Public Schools for 11 years to offer the grant-funded, three-week program. This year is the first time classes have been taught on PLU's campus — a change that generated increased interest due to a large Korean population in the South Sound.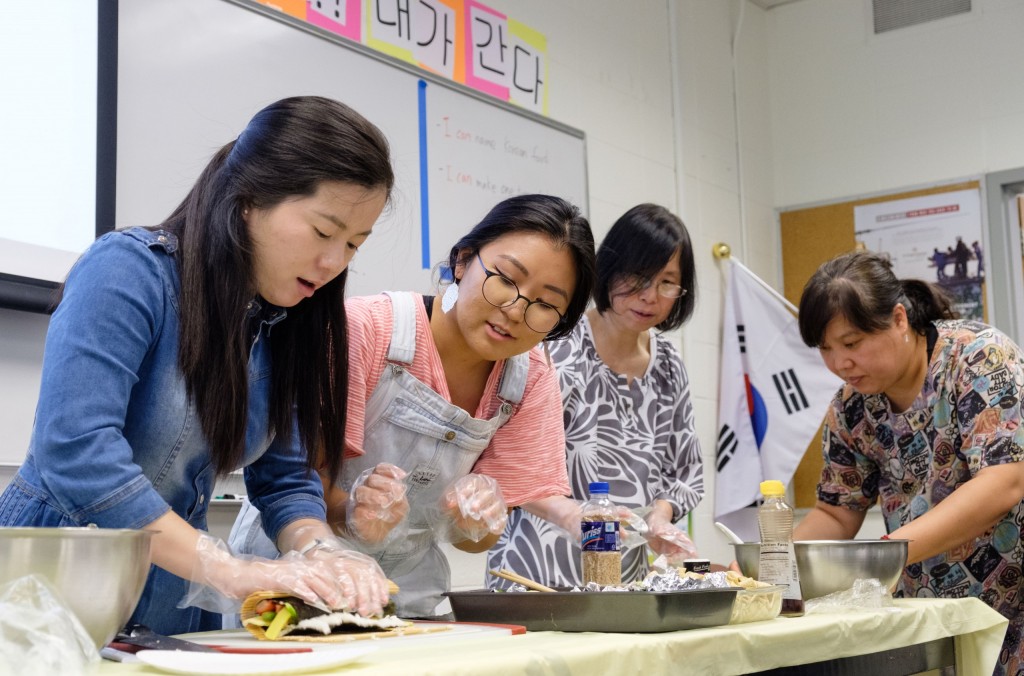 The federal funding covers everything except the $40 registration fee — which amounts to about $5,000 per participant, Yaden said. Current teachers or teachers in training who participated this year came to campus from as far north as Bellingham and as far south as Portland.
"We are one of the only institutions that gives a certificate in either (language)," Yaden said of the Korean and Chinese emphases.
In fact, she added, a majority of the certificated Chinese teachers statewide completed the program through the PLU-Seattle schools partnership.
And there is local demand for Korean language teachers. Tacoma Public Schools is the only district in the state that offers Korean language classes — which are taught at two middle schools and two high schools, Yaden said — and one of the certificated Tacoma teachers is a coach in PLU's program this year.
Additionally, the Chinese language coach is a graduate of PLU's STARTALK program. "There's built-in leadership," Yaden said.
STARTALK is offered through PLU's School of Education. The curriculum is designated for teaching so-called "critical languages," non-Western European languages that are taught less frequently but are critical for federal government purposes, such as national security.
"We need to be teaching our kids these languages," Yaden said, adding that the language learners taught by the certificated teachers in the program may hold key government jobs in the future.
But for Park, it's simply a headstart on teacher training.
"Mostly, I want to know how to improve as a teacher in general and as a world language teacher," she said. "I think people forget that learning a new language is about the same as learning a language that is spoken at home, it just takes time and practice."
Park hopes STARTALK continues to expand. Her goal is to be the youngest person to become certificated through the program.
Yaden is optimistic STARTALK funding is here to stay. Every year, a governmental group performs a site visit to audit the program. The group interviews the teachers enrolled and observes classes.
"We got a glowing review," Yaden said of the recent visit.
Last year was no different. Leaders in the program said the 2017 report was "one of the best" since the partnership began.
Yaden says program leaders will reapply for the grant, and she anticipates it will return to PLU next summer.
For Park, that's good news.
"I want to start teaching as soon as possible," she said, "even if that means teaching students in Korean school at church."
Park has slowly started doing that, and Yaden said she's off to a great start in the STARTALK program.
During a recent lesson plan — part of the second half of the program when high school heritage and intermediate second-language learners come to class as "practice students" — Park helped that day's teacher with the lesson. Students learned, all in Korean, how to make kimbap — a sort of Korean sushi roll.
"She's really been a leader in the program," Yaden said.
LEARN MORE AND APPLY
Visit plu.edu/languages/startalk-teacher-program to learn more about the program or contact Bridget Yaden at byaden@plu.edu.