Currently Reading:
Richard "Dick" Moe celebration of life service rescheduled to March 2
Richard "Dick" Moe celebration of life service rescheduled to March 2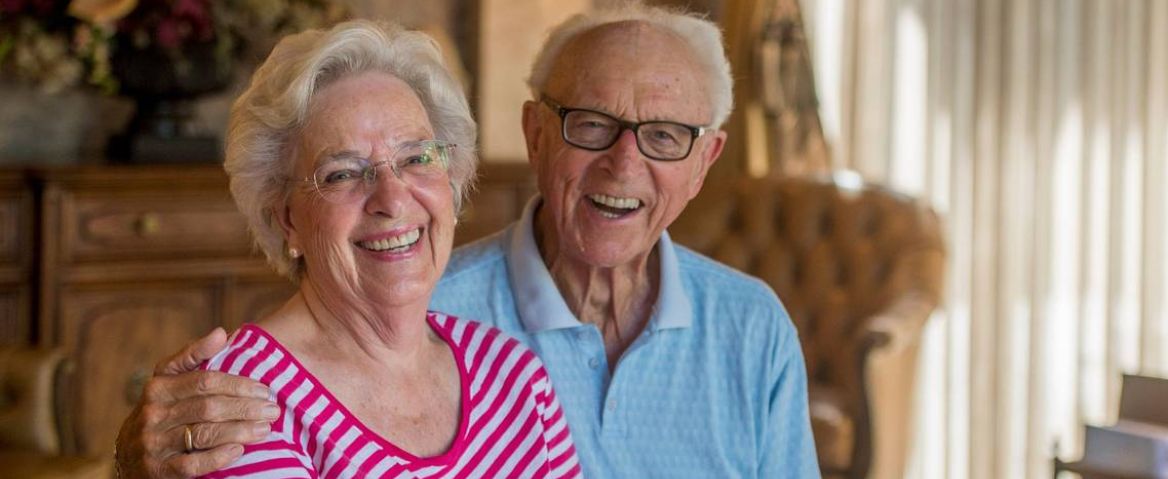 January 10, 2019
Note: Acting out of concern for the safety of guests, the celebration of life service for Dick has been rescheduled due to a significant winter storm that is predicted to affect the South Sound. In consultation with the family, the new date is confirmed for Saturday, March 2 at 2 p.m. Please stay safe and warm.
Dear Campus Community,
It's with great sadness that I must announce the recent passing of Richard "Dick" Moe, PLU Professor Emeritus and former Dean of the School of Fine Arts who served at Pacific Lutheran University for almost 30 years and was a vibrant part of our community for far longer. He was 90 years old.
Dick was hired as a Professor of Education in September of 1965, then became both Dean of the School of Fine Arts and Dean of Graduate and Summer Studies in 1975. He was recognized with an Excellence in the Arts award from the university in 1988 for becoming "a champion for the education, support and advocacy of all the art disciplines; the creative processes that reflect most honestly the human spirit."
During his time at PLU, Dick helped make the university's School of Arts one of the best in the region, working with the chairs of art, music and theater departments, hiring excellent faculty and bringing major artists to campus. He also helped further build PLU's musical ensembles, such as Choir of the West, and establish Tacoma Opera's hosting the first opera, Die Fledermaus, performed at PLU's Eastvold Auditorium over fifty years ago.
"As a dean I'm a promoter, an entrepreneur," Dick told the News Tribune in 1987. "I spend a lot of time thinking not only about how we can reach our students more effectively, but how to play to a larger audience, the one beyond campus."
Dick stepped into retirement in 1993 but remained firmly connected to the PLU community. He received PLU's Heritage Award in '95 for his dedication to the university and the Tacoma area. Dick and his wife Marcia were instrumental in introducing PLU to a number of people in the Tacoma community that have made a significant impact at the university.
"He was both my friend and my mentor," Dave Robbins, a PLU music faculty member for 45 years, told a News Tribune reporter Thursday. "Dick was one of those PLU icons who seemed to love the institution so deeply that he came to represent a deep and abiding connection between PLU and the community."
Retirement meant Dick could strengthen his passion for community and volunteer work. He was elected to a six-year term as Metro Parks district commissioner in '91, was an active member of Rotary Club of Tacoma #8, the American Leadership Forum and Tacoma's City Club, and was on the Washington State Advisory Board for Arts Education and the State Arts Alliance.
Dick's dedication to service extended beyond his Tacoma community, including a stint in the U.S. Air Force from 1946-48. A lifetime lover of the arts, Dick served as president of the Tacoma Opera Society, the Tacoma Art Museum, the Tacoma Philharmonic and the Pantages Center for the Arts. He also was a member of the Washington Association of Fine Arts Deans and the International Council of Fine Arts Deans.
In every one of the many circles that Dick worked, he made an impact with people. He will be remembered for providing insight, sharing enthusiasm, working hard and inspiring those around him with his dedication and infectious sense of humor.
"I've tried to live my life with gratitude," Moe told The News Tribune's Larry LaRue in 2015.
Dick is survived by his wife, Marcia Pinto Moe; children Suzan Stegemoeller, Cynthia Moe-Lobeda, Brian Palmquist and Maren Armour; eight grandchildren; and many extended family members and friends. A devoted husband, Dick met Marcia while she also was working at PLU as liaison for the Joffrey Ballet and the pair celebrated their wedding anniversary every month.
Originally slated for Feb. 9 until a predicted winter storm forced a reschedule, a celebration of life service will be now held on March 2nd in Mary Baker Russell Music Center's Lagerquist Concert Hall at 2 p.m. Members of the PLU community are invited to come and pay their respects, celebrate Dick's life and honor his memory. Please join us.
In memory of Dick, donations may be made in his name to The Richard D. Moe Concert Series care of the PLU Office of Advancement.
Sincerely,
Allan Belton
Acting President