Currently Reading:
Inaugural Angela Meade Vocal Competition at PLU
Inaugural Angela Meade Vocal Competition at PLU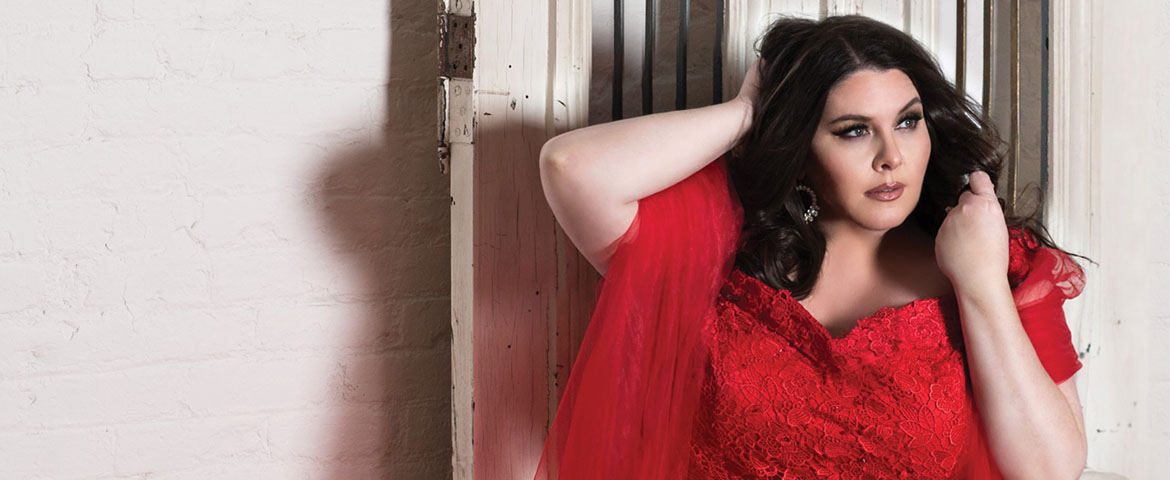 January 16, 2019
By Staff
Marketing & Communication
TACOMA, WASH. (Jan. 16, 2019) — Pacific Lutheran University is proud to welcome back one of its own, internationally known soprano Angela Meade '00, to host a special operatic competition and performance to award cash prizes and a trip to a national destination among six student finalists.
In 2014, Meade came home to PLU to sing a recital with the proceeds going to establish the Angela Meade Vocal Performance Endowed Scholarship Fund. In the years the followed, Meade and other PLU alumni and friends continued to give to fully fund the endowment.
In 2018, Meade suggested that the endowment be used to fund a competition instead of scholarship. Meade's thinking was that if students at PLU are considering a career as a professional vocalist, they would benefit from the type of experience that would be similar to an audition. Many professional vocalists do win competition win prize money to fund graduate school.
In October, PLU students were given the opportunity to audition for a spot in the finals. In November, students submitted an application and an audition tape. Meade and husband John Myers, also a professional opera singer, reviewed all of the audition material and selected six finalists, who were informed early in December. The finalists are: Jordan Bowles, Brennan Brichoux, Gillian Dockins, Luke Hartley, Marissa Moultrie and Stephanie Pfundt.
There will be three prize winners. Third prize is a $250 cash prize, second prize is a $500 cash prize, first prize will be $1000 cash prize and a trip to a national destination to hear Meade perform as well as a consultation and/or voice lesson with one of Meade's mentors.
The Finale is scheduled for Thursday, January 17th at 7:30pm in Lagerquist Hall of the Mary Baker Russell Music Center on the PLU Campus. The event is free and open to the public. The six finalists will compete before a live audience. The judges will include: Meade, PLU faculty member Marlette Buchanan and Leah Crocetto.
The timing of this event was selected because while Meade is often performing at the Metropolitan Opera in NYC or at one of many famous opera venues both nationally and internationally, she is making her debut with the Seattle Opera this month, cast as Leonora in their production of Il Travatore.