Currently Reading:
Josh Wallace: The Art of Business, The Business of Art
Josh Wallace: The Art of Business, The Business of Art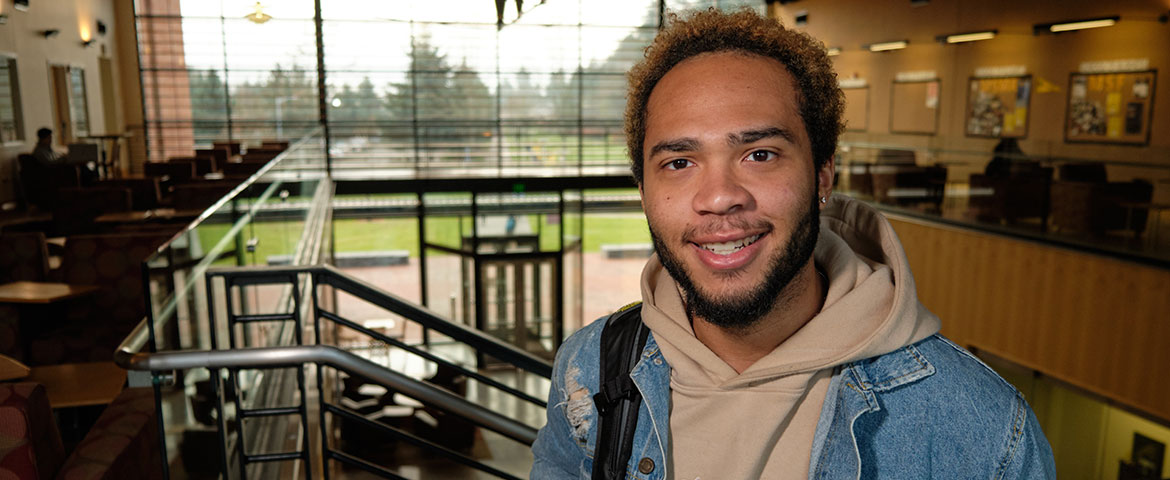 November 25, 2019
By Lora Shinn
Guest Writer for Marketing & Communications
To catch Josh Wallace, you'll have to call him — and he'll probably be on the move when you do so. The busy MBA student is juggling school classes, his job as a marketing intern… and a starring role in The Fern Shakespeare Company's "Othello," which opens December 6.
Wallace, 23, attended high school in Texas, and chose Pacific Lutheran University for his fine arts undergraduate degree focused on acting and directing. He moved around a lot as a child. "I never felt like I belonged somewhere, and wanted that community feeling." He found it at PLU.   
Our signature rain and grey isn't quite the weather found in the Dallas suburbs, where Wallace grew up. "But the weather encourages you to work hard in fall and winter, to enjoy the beautiful spring and summer," he notes — it's an optimism that Wallace embodies in nearly every facet of his life. 
Phenomenal actors like Will Smith and Denzel Washington were initial influences on Wallace. But it was Wallace's stepdad who made an acting career seem possible and accessible. Before starting middle school, Wallace watched his stepdad in a local performance. His stepdad — a federal employee by day — was amazing. 
"It gave me courage to act," Wallace says. "For the first time I realized acting was something I could get into and take seriously." He started out in middle-school plays, won statewide awards in high school and continued to act throughout college.  
Donald Glover/Childish Gambino is a motivating influence — a director, musician and actor who "does it all," Wallace says. He notes that as a young black man, the first black president, Barack Obama, inspired him as well.  "He held one of the most important jobs in the U.S., and it inspired me to go out there and hold my own important job, and achieve my goals," he says. 
Othello is, quite literally, his dream role. During his freshman year of college, he was in a class called "Dream Role," where students could pick a role they'd always wanted to do — but had never been selected for. Othello was Wallace's pick. "Four years later, it comes full circle, and I'm doing my dream role and what I love most." 
As an MBA student, Wallace hopes to bridge gaps between artists and business, and help foster community fine arts appreciation, by combining marketing savvy with arts knowledge.  
"The arts and entertainment connect the world on a larger level," he says. 
He enrolled in PLU's MBA program because he understood some aspects of an acting career — such as auditions — but not accounting, marketing and management theories. 
Many artists could learn more about marketing, he says: "As an actor, you need to know how to market yourself, especially in the digital age," whether through Instagram or another form of social media.  
He's learning more about marketing in his MBA program. With teammates, Wallace delves into case studies and learns about marketing tools. For the year-end project, his group is crafting a real-world marketing plan for a local telemedicine business. "We find out where they could market better, different marketing avenues, and how to grow their marketing," he says.  
The business world could learn from the arts when it comes to creativity and play, he says. "Parts of the business world are taken a bit too seriously, and as entrepreneurs you need to find a way to be more free-spirited and foster creativity a bit." Creative energy can spur brilliant ideas, but it's important to hold onto dreams and passions. 
Resilience is a key arts strength that can support entrepreneurs, he notes. When he first got into acting he heard, "You'll get a million 'nos' before you get your first 'yes'" — something true for entrepreneurs, too.
In the future, Wallace hopes to be an actor, musician and producer, and eventually start his own arts and entertainment business — the next Disney, for example. 
He's participating in the school's business plan competition, creating an app that connects artists professionally. "Like eHarmony for artists," he says — so a singer can find a guitarist or a producer, for example.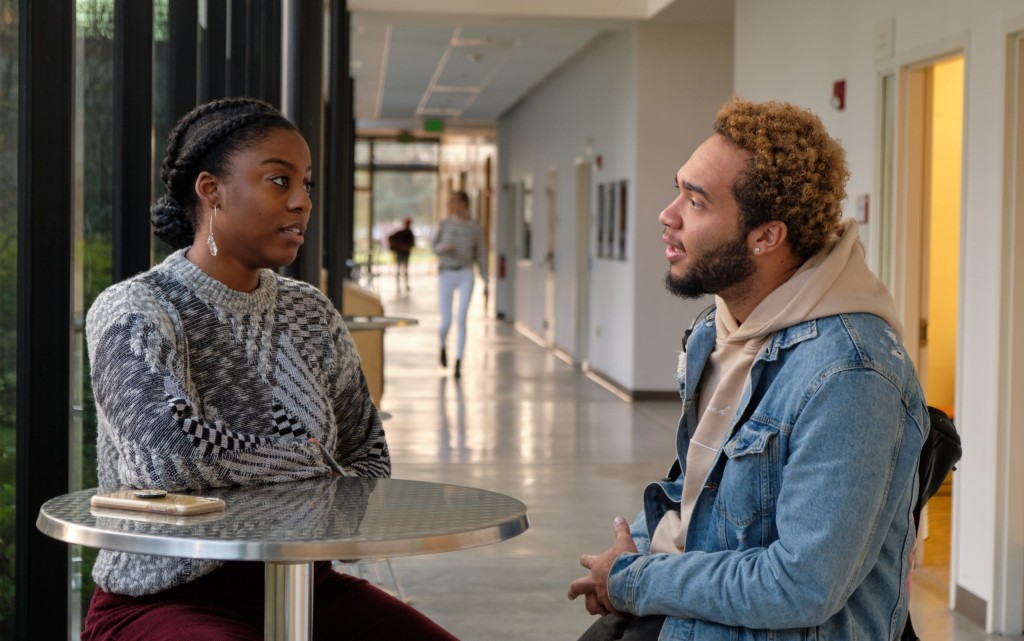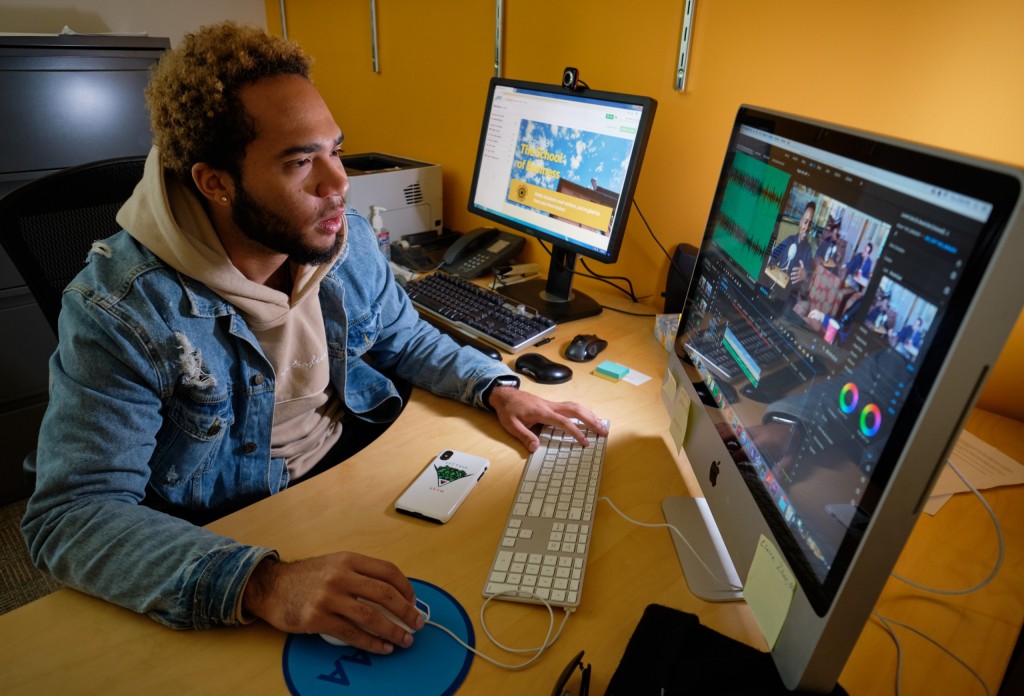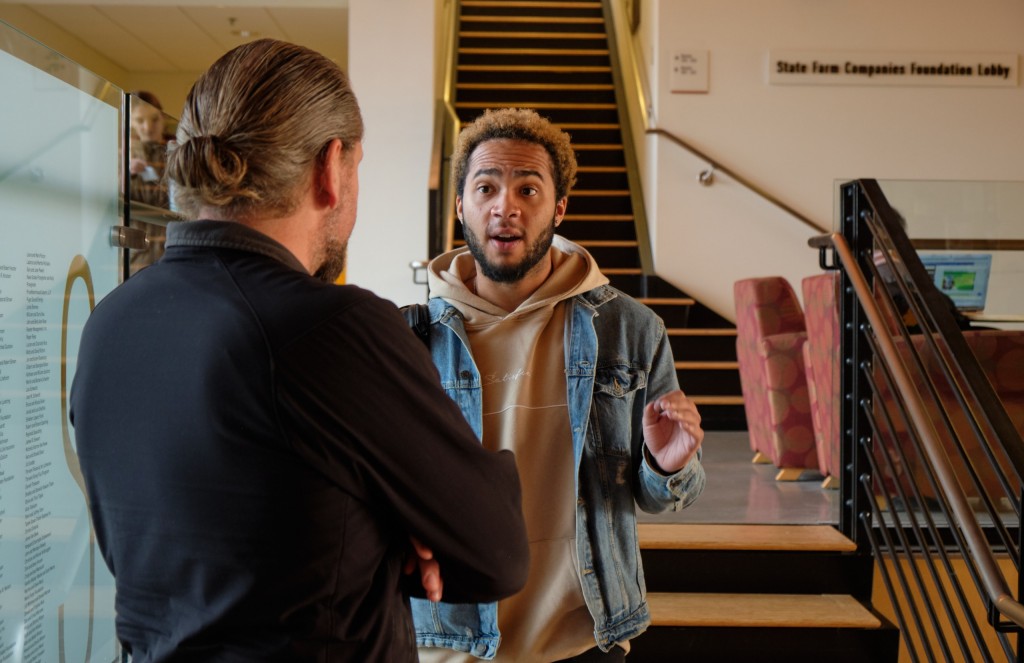 A Community You Never Leave
Rehearsals in Seattle that can take up to 8 hours. A 20-hour-week part-time job. A full-time MBA program. 
Is it hard to juggle so many opportunities and responsibilities?
He laughs. Yes, it's difficult, he agrees — but then he remembers something a good friend told him: "The people who work the hardest find success. You might not see results immediately, or the next day, or even the next week. But if you keep working, keep grinding, you're going to find the success you're looking for." 
In the future, he hopes to have a successful business as an actor, musician and producer. In the near term, he'll probably move to Los Angeles in the next few years after graduating from the MBA program in May.
 "The community here is very supportive. If I call people up for a music show or a play, people support and love it," he says. Leaving behind that supportive community for L.A. worries him a bit. 
However, he was relieved to discover that a friend started the LinkedIn group, "Lutes in LA," so PLU grads and alumni can connect and network. The PLU sense of community endures, even in new locales. 
"I don't know what I would be without this, without working this hard," he says. "This is what I've always wanted to do. I'm happy to be grinding this hard."