Currently Reading:
Lute Powered: Educational Service District 113
Lute Powered: Educational Service District 113
PLU alumni Kristen Jaudon '94, Tracye Ferguson '94 and Kate Hall '17 are committed to service, community and equitable education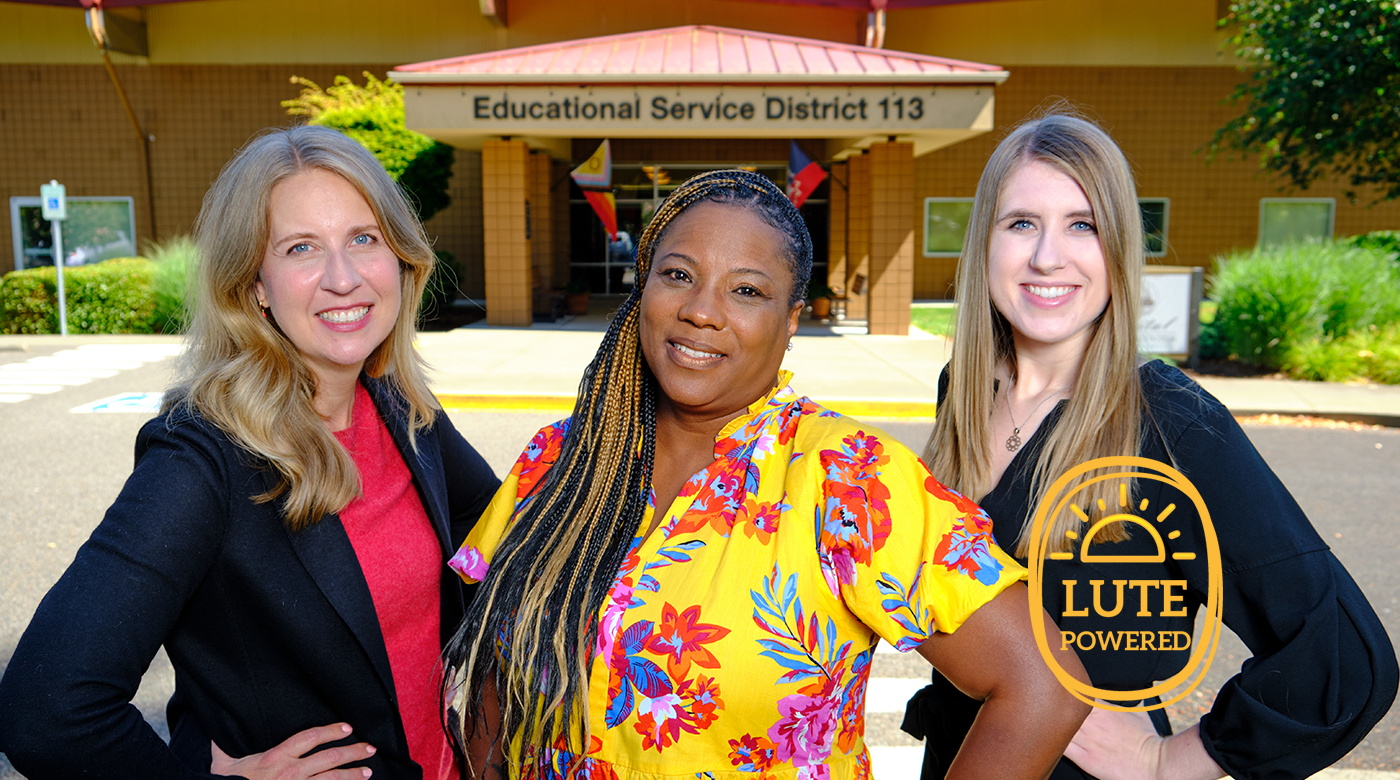 September 6, 2022
There are nine Educational Service Districts (ESDs) in Washington state. Created in 1969, the ESDs help local school districts by providing academic support, business services, educator training and more for local school districts. Capital Region ESD 113, based in Tumwater, WA, works with 44 public school districts, one tribal compact school and several private schools in five counties: Grays Harbor, Lewis, Mason, Pacific and Thurston.
We talked with three Lutes who say the commitment to service and community they learned at PLU, are helping them power ESD 113 to success. 
The Problem Solver
Kristen Jaudon '94 likes to keep her options open.
"I say 'yes' to different possibilities," she says. "I like trying new things." That kind of thinking helped her segue from jobs in art education and publishing to public education communications.
As senior director for communications, government relations and public engagement for Educational Service District 113, her team provides services such as writing, video production and graphic design for local school districts. They also foster initiatives developed by state education officials and help bring them to local districts.An example: Small school districts might not have enough funding to support a full-time school nurse. But the ESD can bring together two school districts, with each sharing half the cost of a nursing position.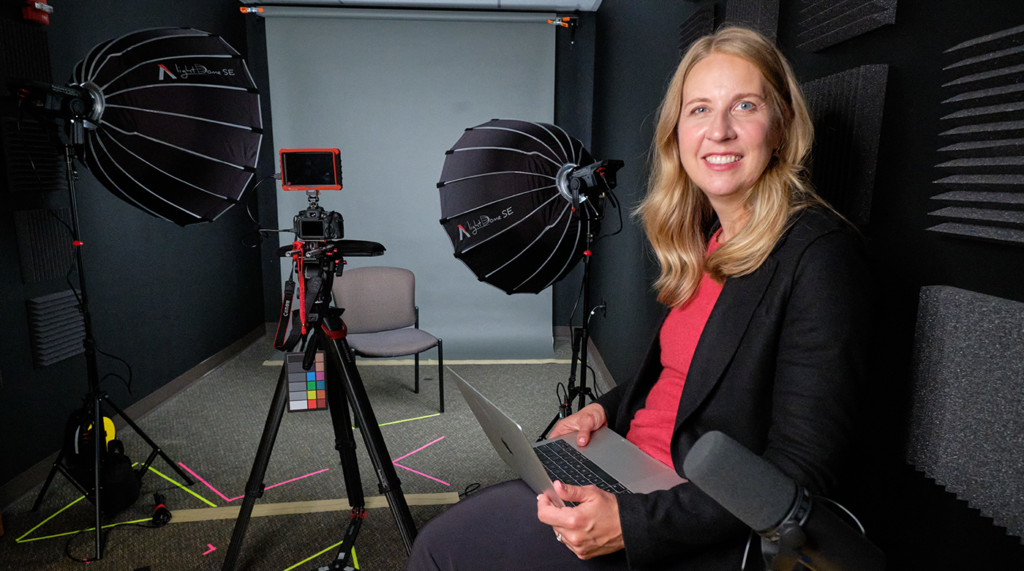 The Experienced Educator
Tracye Ferguson '94 is an experienced educator who believes children develop and reach milestones at different phases — and we need to celebrate their growth.
"Not all children thrive or develop the same, but they all need the same amount of encouragement and support," she says. "They all need to be valued and understood. Children know if you don't love them."
As assistant superintendent for early learning at ESD 113, she puts her principles to work helping kids from economically disadvantaged families get off to a good start in more than a dozen state- and federally-funded preschool programs that the ESD supports.
In addition to providing professional learning for preschool staff, the ESD also offers resources for parents so they can help their children thrive at home. "We want to give all kids the ability to attend free, quality preschool," she says. "We provide services for the whole child." That includes social, emotional, cognitive, physical and language learning, as well as physical activities and nutrition.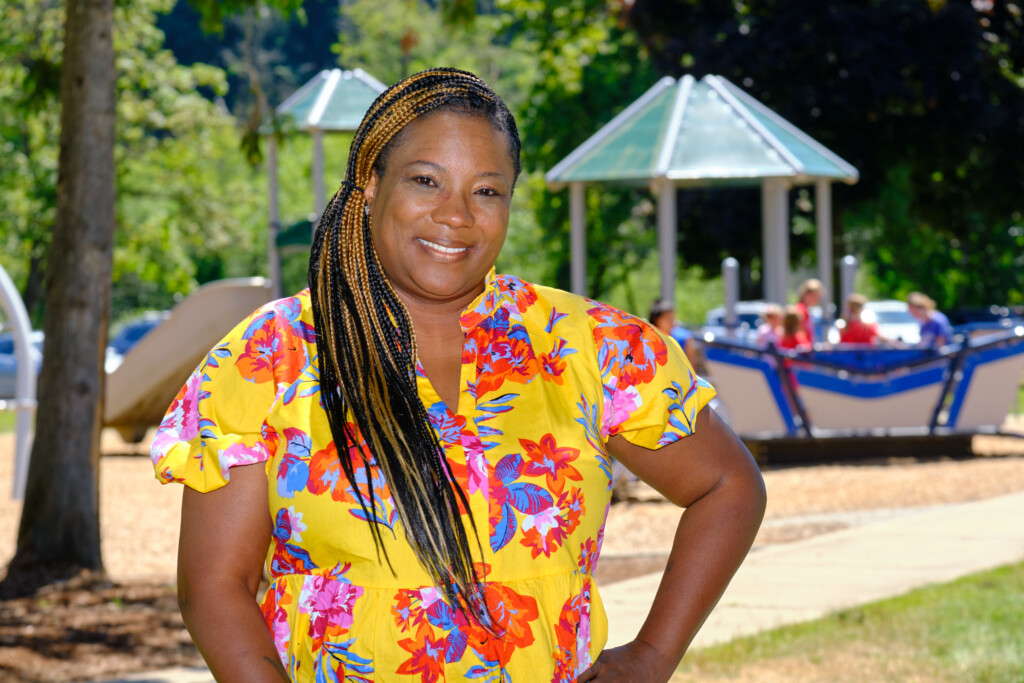 The Communications Specialist
Kate Hall '17 remembers the job interview that landed her in a communications role at ESD 113. It was memorable — but not necessarily in a good way.
"I was so nervous," she remembers. "My internet died during the Zoom interview." She was prepared to just chalk it up to experience. But a short time later, she got the call every job seeker hopes for.
"I started on my 24th birthday. It was a great birthday present," Hall says. That was in 2020. She's now a communications specialist at ESD 113, part of a team headed by Kristen Jaudon '95. That birthday gift, Hall says, is the gift that keeps on giving. She feels privileged to work with a talented team of communicators.
"I have loved watching the communications team blossom and grow," she says. She's had a variety of roles supporting internal and external communications needs, including web design, graphic design, social media and web and document accessibility projects.