Currently Reading:
Therapeutic Leadership: David Ward discusses his approach to leading PLU's College of Health Professions
Therapeutic Leadership: David Ward discusses his approach to leading PLU's College of Health Professions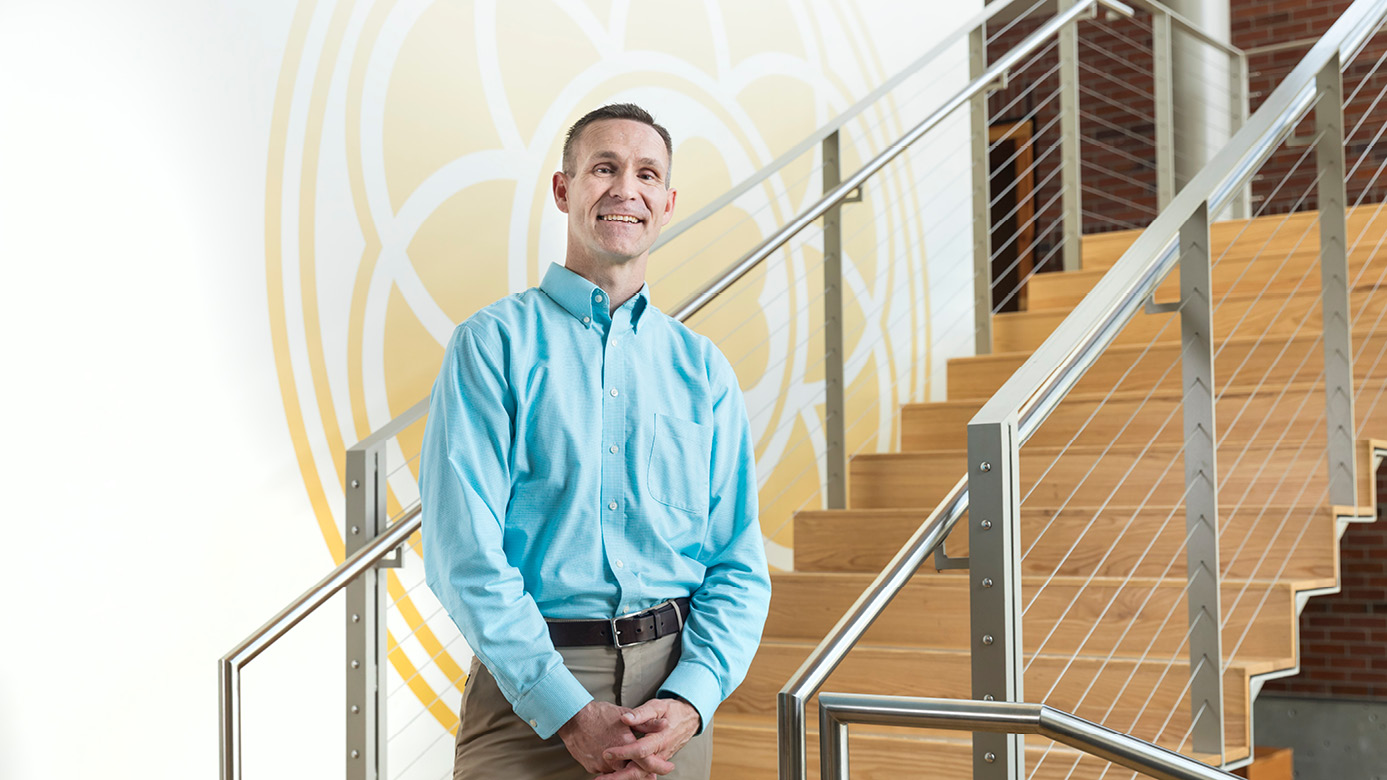 September 7, 2023
By Zach Powers
ResoLute Editor
David Ward is a practicing therapist who says the origins of his vocation go all the way back to his childhood home. "I grew up in a family where I benefited from strong family ties, and I saw the impact of imperfect but strong relationships," he says.
Ward joined the faculty of PLU's Marriage and Family Therapy program in 2005 and continued in a tenured position after earning his Ph.D. at Texas Tech University in 2006, where he also began his career as a therapist. In 2009, he became the chair of the MFT program. He's received many accolades for his teaching and counseling, including being named educator of the year by the Washington Association for Marriage and Family Therapy in 2009, and receiving a faculty excellence award for mentoring from PLU in 2012.
In July 2022, Ward became the inaugural dean of PLU's College of Health Professions. The college includes PLU's School of Nursing, Department of Social Work, Department of Marriage and Family Therapy, and Department of Kinesiology.
Take us back to your college years, what attracted you to the field of marriage and family therapy?
I just felt a passion for helping people in this particular context because of the strong relationships that I had, which is why I chose marriage and family therapy as opposed to psychology, because of its focus on relationships and seeing the world through the lens of relationships. I've always been fascinated by how our close relationships are a foundation for how we view ourselves and how we view the world, which then impacts our individual mental health and impacts the way we interact with others.
Do you feel yourself using the skills you've developed as a therapist in this new role?
Absolutely. I think relationships are at the heart of leadership and administration. Understanding patterns and process, and understanding how multiple people interact in ways that lead to success and other times lead to challenges — these things are at the heart of being a family therapist. And it's the same with the administrative structure of relationships among the deans, as well as a dean and our leadership team in the college, relationship with faculty and relationship with students, and so forth. It's about these relationships and understanding how to navigate challenges.
What is a specific way that a therapist might approach managing a large team, perhaps specifically through challenging moments?
I think maintaining people's humanity is a really important part of leadership. When you work in family therapy, when you're working with partners or parents that are really frustrated, you're often dealing with challenges that have attacked a person's humanity. It's critical for them to learn how to be frustrated while maintaining their partner's humanity. And I think that goes along with what we have to do as leaders in the university. Sometimes there's complicated differences in opinion or even conflict, but how do we navigate these differences in a way that maintains people's humanity?
What are the advantages of uniting these four particular departments to create the College of Health Professions?
It's the opportunity to collaborate to address the whole person. These four units are all looking at different parts of health and wellness. By being together, we can hopefully do a better job of addressing the needs of both our PLU community and the wider community through the programs that we're providing, the impact our students can have while still students, and then of course the impact of our alumni who graduate and go into the community and serve.
The formation of the college and the integration of these programs is also allowing us to better partner with local health care and wellness organizations. It's important that we don't just work in isolation, and that we're working in partnership with community members and organizations that care about the health and well-being of our communities. Partnerships with local organizations not only help us all better meet the needs of people, but it also creates clear pathways for meaningful employment for our students.
Is there one new program or initiative coming in the next year that you're especially excited about?
I think the launching of the Master of Social Work program in fall 2024 will be huge. For PLU to be adding a program that responds to such a big need in our region and our state is really really exciting.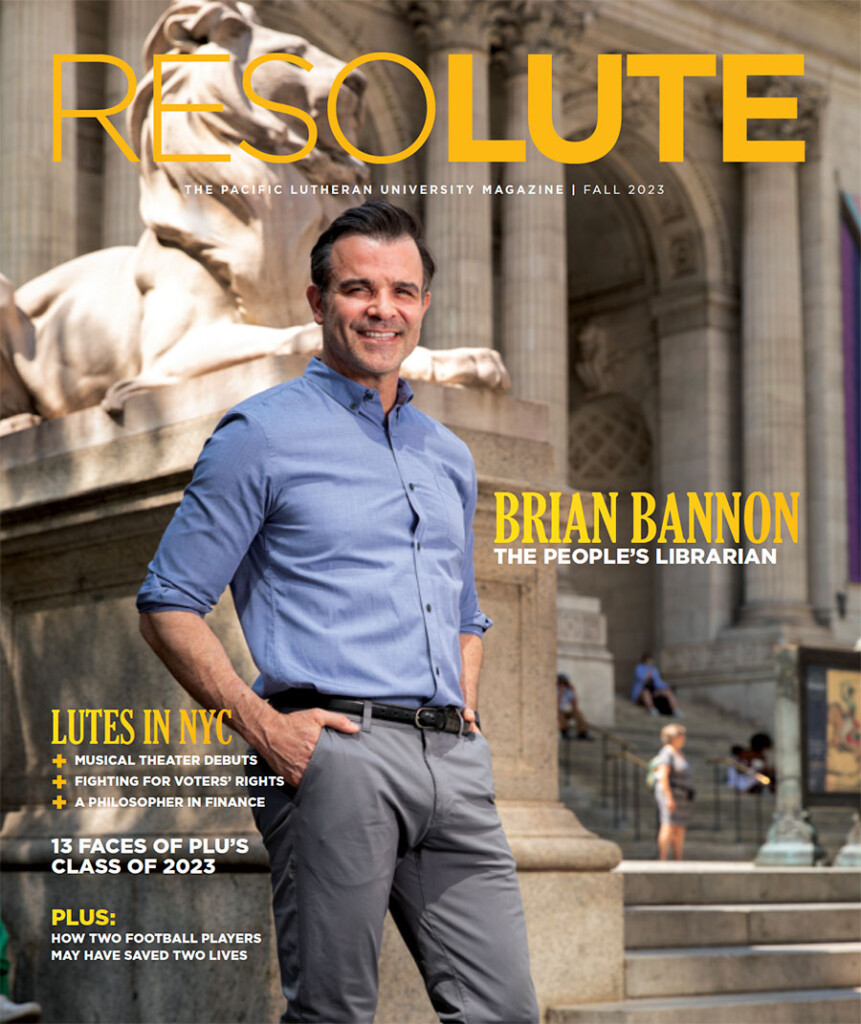 This article is part of the "Science of Care" section in the Fall 2023 issue of Resolute Magazine.