PLU Strings Alumni Profiles
The rich variety of course offerings at PLU make for an remarkably diverse profile of the PLU String alumni. Here is a glimpse of just some of the remarkably different paths some of the participants in PLU Strings have taken…
Scott Faulkner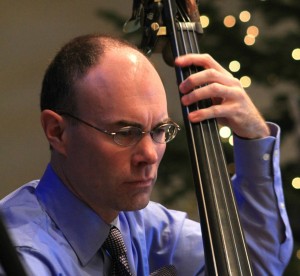 Scott graduated with a Bachelor of Musical Arts in Music (with a minor in English Literature) in 1991. He went on to earn a Master of Music in Double Bass Performance from the University of Nevada at Reno in 1996. Says Scott of his choice to attend PLU: "I didn't just want to play music, so a conservatory wasn't right for me when I graduated from high school. However, I was still very serious about studying the double bass, and because of the relatively small size of the department, I was afforded many more performance opportunities than I would have been had I attended a larger university or conservatory (playing in the orchestra, jazz band, jazz combo, wind ensemble, and chamber music groups—not to mention the opportunity to work with the great Choir of the West)." Scott's passions for music and the liberal arts have translated well into his professional life: today is his Principal Bass of the Reno Philharmonic and Executive Director of the Reno Chamber Orchestra.
Jerilynn Harris
Jerilynn Harris came from Longview, Washington to PLU, where she graduated with a Bachelor in Music Education in 2008. Two weeks after receiving her degree, she was hired to teach orchestra full-time in the Bethel School District. Jerilynn taught there for eight years, helping to grow a program of around 200 string students to a program which now serves more than 1,000 students. During that time, she also coached for the Tacoma Youth Symphony and conducted the Rainbow City Orchestra in Seattle. Jerilynn now lives in Spokane where she teaches orchestra and music theory at 4-8 gifted school, as well as general music in a Spanish language immersion program housed in the same building. Jerilynn was hired as the new Sinfonietta conductor with the Spokane Youth Symphony in May 2018.
Says Jerilynn of PLU:
"The music faculty at PLU – specifically, their depth of knowledge and experiences, warmth and kindness with prospective students, and clear evidence of service to the community – is ultimately what helped me make the decision on which college to attend. The diversity of musical opportunities presented to me as a soloist, ensemble musician, composition collaborator, and peer educator have played a vital role in shaping my life post-graduation. My education at PLU taught me to see the importance of connecting with my community, the joy of making music of all kinds, and the happiness that comes from serving others."
Kathleen Haughey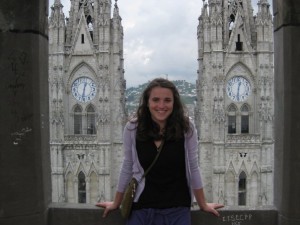 Kathleen graduated in 2011 with two degrees—a Bachelor of Music in Cello Performance and a Bachelor of Arts in Hispanic Studies. During her time at PLU, Kate was able to combine her love of language and culture by performing many concert and chamber works from Spain and Latin America and spent the fall of her Senior Year studying in Buenos Aires, Argentina. Kate's love for both music and culture have led her to pursue a graduate degree in ethnomusicology. Kate is currently a Ph.D. candidate in ethnomusicology at Brown University.
Laura Hillis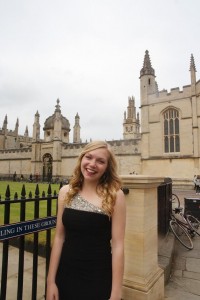 Laura Hillis graduated with a double major in Anthropology and Global Studies in 2017. She was born and raised in Regina, Saskatchewan, where she studied violin with Rudolf Sternadel and was a member of the Regina Symphony Orchestra. After enjoying many wonderful opportunities to perform and tour as a musician during high school, Laura found herself looking to PLU as a place where she could continue to grow as a musician while earning a quality Liberal Arts education in other fields. At PLU, Laura studied with Svend Rønning and Korine Fujiwara, played in the University Symphony Orchestra, and was the principal second violinist of the Oxford University Philharmonia during her study away experience with PLU's IHON-Oxford Program in the spring of 2015. She presented two solo recitals, was featured as a Student Showcase Soloist with the PLU Symphony Orchestra (performing Korngold's Violin Concerto), and was the first (and so far, only) non-major awarded the Dean's Award of Excellence from PLU's School of Arts and Communication. Today, Laura is pursuing a Master of Community and Regional Planning at the University of British Columbia, and continues to play in the Vancouver Philharmonic Orchestra. She is endlessly thankful to PLU for fostering both a solid foundation in social sciences as well as a lifelong appreciation and joy of music.
Luke Latimer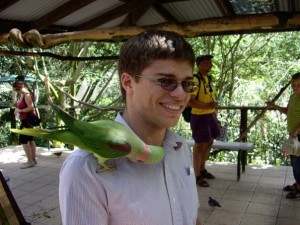 Luke came to PLU from Boulder, Colorado and graduated with a Bachelor of Science in Chemistry in 2011. Luke's passion has always been for the sciences, but he found himself increasingly interested in music during his time at PLU. Though not a Music major nor even a Music Scholarship Student, Luke performed in the University Symphony Orchestra every semester during his time at PLU, except the one semester he studied abroad at University College, Cork in Ireland. During this semester, he elected to study Irish fiddling instead! Today, Luke is a Ph.D. candidate in Chemistry at the University of California at Berkeley.
Christine Prindle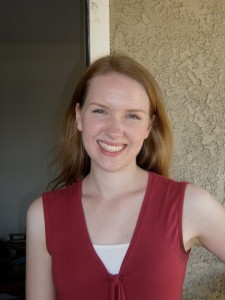 Christine Prindle Gomez graduated in 2010 with a Bachelor of Music in Education, with an emphasis on orchestra.  An avid soprano and violinist, she chose PLU due to its esteemed vocal tradition, in addition to its strong music education program.  While studying with Dr. Svend Rønning, she rediscovered her passion for violin performance and was grateful to be attending PLU, where she was able to take advantage of performance opportunities and individual attention often reserved for performance majors at other schools.  During her time at PLU, she served as Concertmaster of the University Symphony Orchestra and sang in the University Chorale and the Choir of the West.   After graduating, Christine received a Master's Degree in Violin Performance from the Cincinnati College-Conservatory of Music, where she studied with Dr. Won-Bin Yim.  In 2014, she moved to Houston, Texas, to explore further teaching and performing opportunities and is currently an orchestra director at Dobie High School, where her ensembles have consistently received superior ratings at the Texas UIL Concert and Sightreading Contests.   Christine also teaches private lessons and enjoys performing with the Clear Lake Chamber Ensemble and taking advantage of the many freelance gigs available in the Houston area.
Stacy Wittstock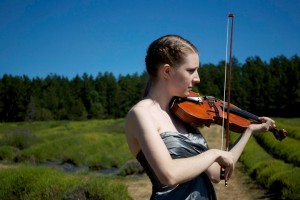 Stacy Wittstock graduated with double BA degrees in Music and English in 2010. During her time at PLU, she served as Principal Second Violin and Concertmaster with the University Symphony Orchestra, while also dabbling a bit in chamber music with her fellow USO players. She also had the unique opportunity of writing her capstone in music on the music used in Shakespeare's plays at the time they were written. After graduating, Stacy did a year of service with AmeriCorps before completing a Master's degree in English at Washington State University. She stayed on at WSU for several years as a college writing instructor, and is now pursuing a PhD in Education, with an emphasis in Writing, Rhetoric, and Composition Studies, at the University of California, Davis. Ultimately, Stacy attributes much of her success post-graduation to the small class sizes and academic rigor that are so integral to PLU's mission as an institution. Stacy truly feels as though as her experiences as both a Music student and as a member of PLU's dedicated campus community helped her to develop into a determined and conscientious student—qualities that she will now carry with her into this next phase in her career.