PLU Strings Alumni Profiles
The rich variety of course offerings at PLU make for an remarkably diverse profile of the PLU String alumni. Here is a glimpse of just some of the remarkably different paths some of the participants in PLU Strings have taken…
Scott Faulkner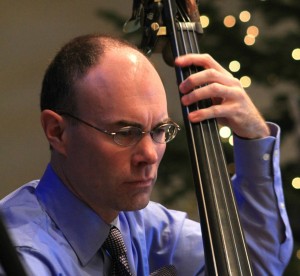 Scott graduated with a Bachelor of Musical Arts in Music (with a minor in English Literature) in 1991. He went on to earn a Master of Music in Double Bass Performance from the University of Nevada at Reno in 1996. Says Scott of his choice to attend PLU: "I didn't just want to play music, so a conservatory wasn't right for me when I graduated from high school. However, I was still very serious about studying the double bass, and because of the relatively small size of the department, I was afforded many more performance opportunities than I would have been had I attended a larger university or conservatory (playing in the orchestra, jazz band, jazz combo, wind ensemble, and chamber music groups—not to mention the opportunity to work with the great Choir of the West)." Scott's passions for music and the liberal arts have translated well into his professional life: today is his Principal Bass of the Reno Philharmonic and Executive Director of the Reno Chamber Orchestra.
Jerilynn Harris
Jerilynn graduated magna cum laude from PLU in 2008 with a Bachelor of Music in Education. While at PLU, she performed everything from basso continuo in Bach Cantatas to the music of Apocalyptica with the PLU Cello Choir. She currently teaches strings in the Bethel School District, serves as cello coach for the Tacoma Youth Symphony Association, and is Conductor of the Rainbow City Orchestra in Seattle, one of three community orchestras in the United States serving the LGBT community. Says Jerilynn: "It is because of my connection to the PLU Music Department, more specifically its dedicated and supportive faculty members, that I have been able to grow strong roots in the greater Tacoma area after graduation. I have found a role in my community as an educator and mentor, performer and director, leader and learner."
Kathleen Haughey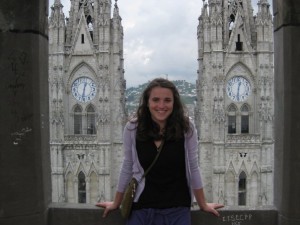 Kathleen graduated in 2011 with two degrees—a Bachelor of Music in Cello Performance and a Bachelor of Arts in Hispanic Studies. During her time at PLU, Kate was able to combine her love of language and culture by performing many concert and chamber works from Spain and Latin America and spent the fall of her Senior Year studying in Buenos Aires, Argentina. Kate's love for both music and culture have led her to pursue a graduate degree in ethnomusicology. Kate is currently a Ph.D. candidate in ethnomusicology at Brown University.
Luke Latimer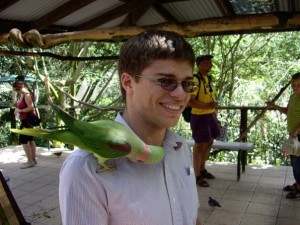 Luke came to PLU from Boulder, Colorado and graduated with a Bachelor of Science in Chemistry in 2011. Luke's passion has always been for the sciences, but he found himself increasingly interested in music during his time at PLU. Though not a Music major nor even a Music Scholarship Student, Luke performed in the University Symphony Orchestra every semester during his time at PLU, except the one semester he studied abroad at University College, Cork in Ireland. During this semester, he elected to study Irish fiddling instead! Today, Luke is a Ph.D. candidate in Chemistry at the University of California at Berkeley.
Christine Prindle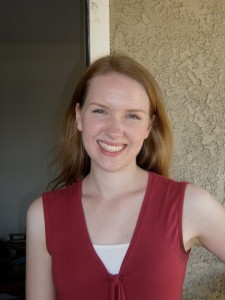 Christine came to PLU initially due to its reputation in vocal performance, but elected to major in Music Education with an emphasis in Orchestra. During her time at PLU, she served as Concertmaster of the University Symphony Orchestra and sang in the University Chorale and the Choir of the West. She graduated with a Bachelor of Music in Education in 2010 but decided not to immediately pursue classroom teaching. Instead, she chose to take a year to apply to music schools and continue her studies with Svend Rønning. Today Christine is pursuing a Master's Degree in Violin Performance at the Cincinnati College Conservatory of Music, where she studies with Dr. Won-Bin Yim.
Stacy Wittstock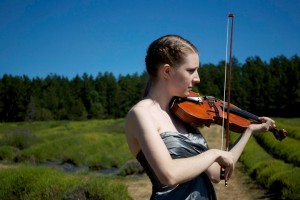 Stacy graduated with honors, with double BA degrees in Music and English Literature in 2010. As an undergraduate, Stacy was afforded a variety of opportunities that perhaps would not have been available at a larger school. She served as Principal Second Violin and Concertmaster for several concerts with the University Symphony Orchestra, and was also a part of a quartet that put on its own full-length recital. PLU's small class sizes allowed Stacy to connect to her professors and get help when she needed it even as they challenged her as a student, helping her to develop a strong work ethic that continues to serve her now. Stacy is currently pursuing a Master's degree in English Literature at Washington State University, while also teaching two sections of English 101 for college freshmen. Stacy can say with complete honesty that she could not imagine another university being a better fit for her as an undergraduate. Stacy's goal for the future is to teach at a small liberal arts college like PLU!