Summer Sessions at PLU offers courses in face-to-face and online formats, across a variety of majors, subjects, general education requirements. Check out what courses are being planned for 2022 in February! New courses added regularly; this schedule subject to change.
View the full 2022 Summer Sessions schedule (including CRNs, instructors, and seats available) in the Banner Interactive Schedule. For information about registration, please read the Registration Page.
PLU students register through Banner. Please contact your academic advisor if you have questions about which classes are best for your schedule.
Non-matriculated students will follow the instructions on the Registration page. If you have any questions, please fill out our form Request for Information.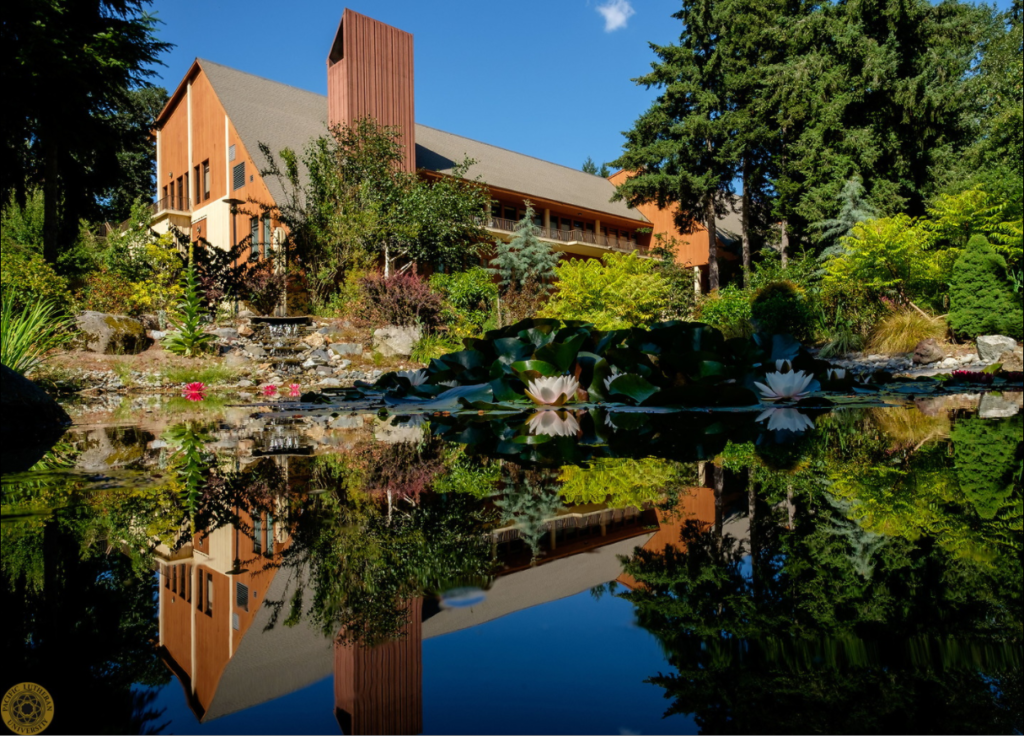 Summer Sessions 2022 Schedule*
CRN
SUBJ
#
TITLE
CRED
START
END
MODE
START TIME
END TIME
DAYS
SECTION INFO
10002
ANTH
102
Human Cultural Diver C, SO
4
06-06
07-01
ONLINE, Asynchronous
10003
ANTH
203
Great Discoveries in Arch C,SO
4
06-06
07-01
BLENDED, Online & On-Campus
1430
1720
MTWR
10005
ARTD
220
Photography I: BW AR
4
07-05
07-29
ON CAMPUS
0830
1120
TWRF
Studio lab fee: $65
10007
ARTD
230
Ceramics 1 AR
4
06-06
07-01
ON CAMPUS
0830
1120
TWRF
Studio lab fee: $65
10021
ARTD
315
The Art of the Book I AR
4
06-06
07-01
ON CAMPUS
0830
1120
TWRF
Art fee: $65
10009
ARTD
320
Photography 2: Digital AR
4
06-06
07-01
Studio lab fee: $65
10011
ARTD
355
3D Digital Modeling AR
4
07-05
07-29
ON CAMPUS
1130
1420
TWRF
Studio lab fee: $30
10013
ARTD
387
ST: Materials 1: Cosplay AR
4
07-05
07-29
ON CAMPUS
0830
1120
TWRF
Studio lab fee: $75
10018
BIOL
205
Human Anatomy/Physiol I NS,SM
4
06-06
07-01
ON CAMPUS
0830
1120
TWRF
Co-register for BIOL 205 Lab (10019)

Lab fee: $100
10019
BIOL
205
Human Anat/Phys I LAB NS,SM
0
06-06
07-01
ON CAMPUS
1200
1500
TWRF
Co-register for BIOL 205 (10018)
10023
BIOL
206
Human Anatomy/Physiol II NS,SM
4
07-05
07-29
ON CAMPUS
0830
1120
TWRF
Co-register for BIOL 206 Lab (10024)
10024
BIOL
206
Human Anat/Phys LAB II NS,SM
0
07-05
07-29
ON CAMPUS
1200
1500
TWRF
Co-register for BIOL 206 (10023)

Lab fee: $100
10026
BIOL
330
Genetics
4
06-06
07-01
ON CAMPUS
0830
1120
MTWR
Co-register for BIOL 330 Lab (10027)
10027
BIOL
330
Genetics LAB
0
06-06
07-01
ON CAMPUS
1200
1500
WR
Co-register for BIOL 330 (10026)

Lab fee: $100
10029
BIOL
355
Ornithology
4
06-06
07-01
ON CAMPUS
1200
15001120
TWRF
Co-register for BIOL 355 Lab (10030)

Lab fee: $100
10030
BIOL
355
Ornithology LAB
0
06-06
07-01
ON CAMPUS
0700
1100
TWRF
Co-register for BIOL 355 (10029)

10042
CHEM
115
General Chemistry I NS,SM
4
06-06
07-01
ON CAMPUS
0830
1120
MTWR
Co-register for CHEM 115 Lab (10043)
10043
CHEM
115
General Chemistry I LAB NS,SM
0
06-06
07-01
ON CAMPUS
1230
1530
TR
Co-register for CHEM 115 (10042)

Lab fee: $100
10045
CHEM
116
General Chemistry II NS,SM
4
07-05
07-29
ON CAMPUS
0830
1120
MTWR
Co-register for CHEM 116 Lab (10046)
10046
CHEM
116
General Chemistry II LAB NS,SM
0
07-05
07-29
ON CAMPUS
1230
1530
TR
Co-register for CHEM 116 (10045)

Lab fee: $100
10048
CHEM
331
Organic Chemistry I
4
06-06
07-01
ON CAMPUS
0830
1120
MTWR
Co-register for CHEM 333 Lab (10050)
10050
CHEM
333
Organic Chemistry I LAB
1
06-06
07-01
ON CAMPUS
1230
1700
TR
Co-register for CHEM 331 (10048)

Lab fee: $100
10120
CLAS
231
Epic Fail: Down and Out in Two Ancient Epics (L)
4
06-06
07-01
ONLINE, Asynchronous
10275
CSCI
115
Solve it with the computer (MR, NS)
4
06-06
07-01
ON CAMPUS
0830
1120
MTWR
10092
ENGL
214
Intro to Major Lit Genres LT
4
07-05
07-29
ONLINE, Asynchronous
10094
ENGL
216
Topics in Literature C,LT
4
06-06
07-01
ONLINE, Asynchronous

10103
GEOS
103
Earthquakes,Volcanoes/Hazards NS,SM
4
06-06
07-01
ONLINE, Synchronous
1130
1420
MTWR
Co-register for GEOS 103 Lab (10104)
10104
GEOS
103
Earthquakes,Volcanoes/Hazards LAB
0
06-06
07-01
ONLINE, Asynchronous
Co-register for GEOS 103 (10103)

Lab fee: $100
10242
GERM
301
Composition & Conversation I,C
4
06-06
07-29
ON CAMPUS
1130
1350
MTWRF
10106
GSRS
287
ST: Reproductive Justice, A
4
06-06
07-01
ONLINE
Online, asynchronous, with weekly online synchronous meeting
10113
HISP
101
Elementary Spanish I
4
06-06
07-01
ONLINE, Asynchronous
10115
HISP
102
Elementary Spanish II
4
07-05
07-29
ONLINE, Ansynchronous
10474
HISP
201
Intermediate Spanish C
4
06-06
07-01
ONLINE
10476
HISP
202
Intermediate Spanish C
4
07-05
07-29
ONLINE
10107
HIST
103
Conflicts in Modern World C,SO
4
07-05
07-29
ONLINE, Asynchronous
10109
HIST
107
Ancient Near East SO
4
06-06
07-01
ONLINE, Asynchronous
10111
HIST
389
ST: Adv Modern World Hist. C,SO
4
07-05
07-29
ONLINE, Asynchronous
Advanced course includes a research component
10121
KINS
495
Internship SR
4
06-06
08/05
ONLINE, Synchronous
0830
1000
M
10132
MATH
107
Math Explorations MR,NS
4
06-06
07-01
ON CAMPUS
0830
1120
TWRF
10134
MATH
128
Linear Models & Calculus MR,NS
4
06-06
07-01
BLENDED, online and in person
1430
1650
MTWRF
In person TW, online MRF
10160
MUSI
101
Introduction to Music AR
4
06-06
07-01
ONLINE
10162
MUSI
120
Music and Culture AR,C
4
07-05
07-29
ONLINE
10128
PHED
100
Personalized Fitness Progrm PE
1
06-06
07-01
ONLINE, Asynchronous
10131
PHED
100
Personalized Fitness Progrm PE
1
07-05
07-29
ONLINE, Asynchronous
10129
PHED
159
Walking for Health PE
1
06-06
07-01
ONLINE
10183
PHIL
125
Ethics and the Good Life PH
4
06-06
07-01
ONLINE
0830
1120
TWRF
Mostly asynchronous, w/some synchronous
10185
PHIL
125
Ethics and the Good Life PH
4
07-05
07-29
ONLINE, blended
0830
1120
TWRF
Mostly asynchronous, w/some synchronous
10264
PLUS
287
ST:Intro. Applied Data Analytics
2
06-06 with 1 week early intro class
07-01
ONLINE
This class is not eligible for the PLUS Year benefit
10265
PLUS
288
ST:Data Visualization w/Tableau
2
07-05
08/05
ONLINE
This class is not eligible for the PLUS Year benefit.
10187
PSYC
101
Intro to Psychology SO
4
06-06
07-01
ONLINE, Asynchronous
10189
PSYC
320
Devel Across the Lifespan
4
06-06
07-01
ONLINE, Asynchronous
10191
PSYC
448
Cognitive Psychology
4
06-06
07-01
ONLINE, Asynchronous
10266
PSYC
495
Internship
06-06
08-05
ONLINE
Instructor's Signature Required to Register
10193
RELI
227
Intro Christian Theologies RC
4
07-05
07-29
ONLINE, Asynchronous
10197
RELI
229
Health/Healing Christian Hist RC
4
06-06
07-01
ONLINE, Asynchronous
10199
RELI
229
Health/Healing Christian Hist RC
4
07-05
07-29
ONLINE, Asynchronous
10195
RELI
232
The Buddhist Tradition C, RG
4
07-05
07-29
ONLINE, blended
1000
1100
WR
Mostly asynchronous with one hour synchronous per week
10267
RELI
236
Native American Religious Traditions
4
06-06
07-01
ONLINE, Asynchronous
10244
RELI
239
Environment and Culture RG
4
07-05
07-29
ONLINE
10204
SOCI
101
Intro to Sociology A, SO
4
06-06
07-01
ONLINE, Asynchronous
10202
SOLU
101
Intro to Southern Lushootseed
4
06-06
07-01
ONLINE, Asynchronous
10206
THEA
160
Intro to Theatre AR
4
06-06
07-01
ONLINE, Asynchronous