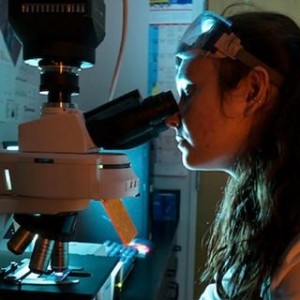 The Division of Natural Sciences fulfills a two-fold purpose, preparing its majors for careers as science professionals and providing all students the grounding in the scientific awareness vital for being a citizen in the modern world and participating in a democracy.
To meet the first purpose, the six departments in the division offer rigorous programs in biology, chemistry, geosciences, physics, mathematics, and computer science. Inquiry-based learning is emphasized in laboratories, research courses, and capstone projects. The division-wide undergraduate research program supports one-on-one investigations with faculty in which students are immersed in all aspects of actually "doing" science.
To meet the second purpose, both major and non-major courses address the basic philosophy and methodologies of science. This encourages an awareness of the limitations of science as well as an appreciation for its benefits. Courses also attempt to place science and technology in its larger socio-cultural context, the connecting developments in one discipline with those in another and with influences outside the sciences.
Regardless of their major, students will find in the Division of Natural Sciences a faculty devoted to teaching. Opportunities for close interactions abound, and the development of the whole person is a central concern.
As a division within the College of Arts and Sciences, the Division of Natural Sciences offers major programs in each department leading to B.A. and B.S. degrees, minor programs, and core courses that fulfill General Education Program elements. The departments provide supporting courses for interdisciplinary programs within the sciences and for other schools of the University. Courses for B.A. in Education degrees with majors and minors in the natural sciences are available; see the Department of Education section of this catalog for the specific degree requirements. See also the sections on Environmental Studies and on the Health Sciences (located in the pre-professional programs section) for related programs.
Descriptions of specific course offerings and degree requirements offered within the Division of Natural Sciences are listed under:
The following course is offered under Natural Sciences. Other courses suitable for satisfying General Education (GenEd) program elements may be found in the listings for each of the departments in the division.
Natural Sciences (NSCI) Undergraduate Courses
NSCI 287 : Special Topics in NSCI
Selected topics as announced by the department. May be repeated for credit. (1 to 4)
NSCI 350 : STEM Education Partnership Program
This course introduces students to STEM teaching and provides opportunities for gaining teaching experience in a K-8 classroom. Teams of students will partner with K-8 teachers to co-develop and co-teach classroom lessons. Topics include Next Generation Science Standards and Common Core Standards in Mathematics, STEM-specific teaching strategies, issues of classroom equity and access, and designing assessments of STEM learning. Prerequisites: Consent of instructor and completion of one of the following with a grade of C- or above: BIOL 226 or CHEM 116 or CSCI 270 or GEOS 201 or MATH 152 or PHYS 154/164. (4)
NSCI 387 : Special Topics in NSCI
Selected topics as announced by the department. May be repeated for credit. (1 to 4)
NSCI 495 : Internship
To permit undergraduate students to relate theory and practice in a work situation. The title will be listed on the student term-based record as Intern: followed by the specific title designated by the instructor in consultation with the student. (1 to 12)