PLU's School of Nursing, Scholarship of Nursing Conference 2023
Anderson University Center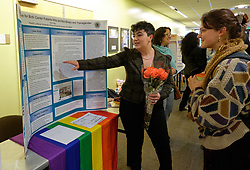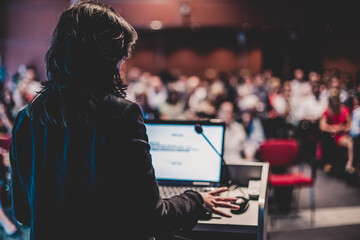 Friday, May12, 2023 | 9:00 AM - 5:00 PM PST | FREE
Keynote Speaker (UC Room 133): Kristen Swanson PhD, RN, FAAN
Dean and Professor, Seattle University, School of Nursing
"Discerning our Future"
Kristen Swanson is Dean of the College of Nursing at Seattle University, having previously served as Dean and Alumni Distinguished Professor at the UNC-Chapel Hill School of Nursing, and as Associate Chief Nursing Officer for Academic Affairs at UNC Hospitals. She joined the Swedish Health Services Board of Trustees in January of 2015 and served as Board Chair from 2018 to 2022.  Her research focuses on caring, responses to miscarriage, and interventions to promote healing after early pregnancy loss. Her Theory of Caring has been used to guide practice, education, and research in schools and health care settings around the world. She was the first University of Washington Medical Center Endowed Professor in Nursing Leadership. In 2020, she was inducted into the Washington State Nurses Association Hall of Fame. She is a 2022 recipient of the Lifetime Achievement Award from the University of Colorado College of Nursing Alumni Association. She has served as a visiting professor or consultant in the United States, England, Thailand, Taiwan, Columbia, and Sweden. She frequently works with health care organizations on strategies to create and sustain a culture of patient-centered caring.  She is an alumnus of the Robert Wood Johnson Executive Nurse Fellows Program, an advanced leadership initiative for nurses in senior executive roles who aspire to lead and shape the future U.S. health care system.
Featuring: DNP Students Scholarly Projects and Posters & BSN Capstone Posters
Continuing Education Credit will be offered. Contact Hours: 4.8 for Podium Presentations and 2.0 for Poster Presentations
Nursing Scholarship Day Schedule
Friday May 12   9 AM – 4:50 PM
9 AM – 9:45 AM Keynote Speaker (UC Room 133): Kristen Swanson PhD, RN, FAAN | Dean and Professor, Seattle University, School of Nursing
9:45 AM -9:50 AM Announcement of recipient for the Dean's Teaching Excellence Award 
Break x 10 min (9:50-10 AM)
10 AM- 12:10 PM Podium Presentation
Break x 10 min at 11am
12:30 PM-1:30 PM  Posters Presentation  *set up: by 12:00 PM, take down by 2:00 PM
Lunch 12:15 PM- 1:30 PM
1:30 PM- 3:40 PM Podium Presentation
Break x 10 min at 2:30 PM
3:50 PM -4:50 PM  Posters Presentation  *set up: by 3 PM, take down by 5 PM
 Pacific Lutheran University Center for Continued Nursing Learning (PLU CCNL) is approved as a provider of nursing continuing professional development by the Montana Nurses Association (MNA), an accredited approver with distinction by the American Nurses Credentialing Center's Commission on Accreditation (ANCC).
Poster Session Awards
People's choice: (3 way tie)
| | | |
| --- | --- | --- |
| 3 | Target Temperature Management | Rachel Cramer & Juan Cruz |
| | | |
| --- | --- | --- |
| 9 | Care of a newborn with EOS | Izzy Kroll & Alyssa Price |
| | | |
| --- | --- | --- |
| 78 | Birth Center Care for the Pregnant Client with Group B Strep Infection | Regan Nguyen |
Dean of Health Professions choice:
| | |
| --- | --- |
| 21       Nursing care for the hospitalized Spanish speaking client experiencing chronic pain | Pablo Alvarado-Rojas & Cittli Zepeda-Rincon |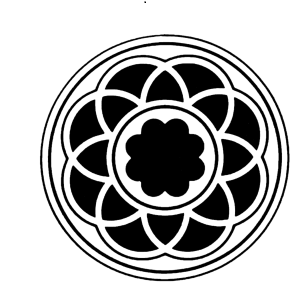 This was the best poster session ever!