Four Step Process
Successful programs are not born, but carefully crafted, thought out, and revised along the way. If your group is going to be successful at recruitment and outreach, good programming is a necessity. The key to successful programming involves four basic steps: development, planning and logistics, promotion and follow up. The more your group follows these steps, over the years, the more your groups programs will be sustainable and long-lasting.
Programming
Programming Policies
Visit the Student Club/Organization Handbook for detailed information about programming policies. Look under "Sponsoring Events," "Policies and Procedures for Travel," and Raising Money for Your Club/Organization."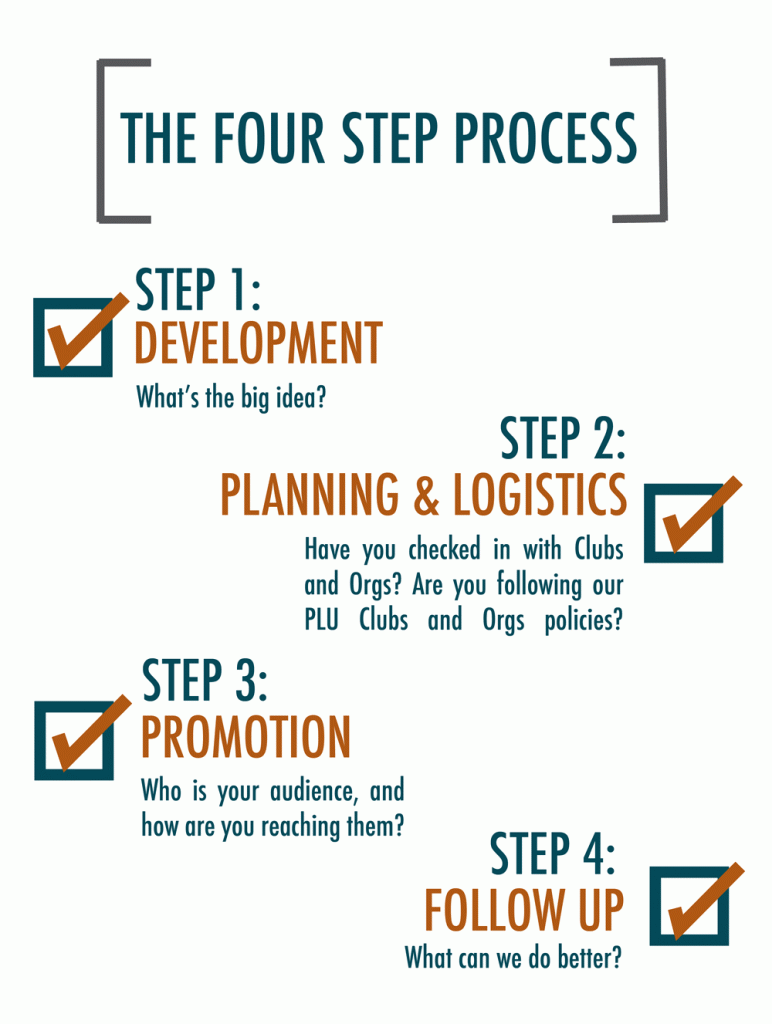 This is the time for your group to brainstorm, dream a little, and forget about logistics or realities. It is also an important time to ask questions.
At the end of the development stage, consider your budget/how you are going to finance the program. Once you have these two things in hand, you're ready to begin planning.
Now's the time to hone in your ideas and figure out what's possible: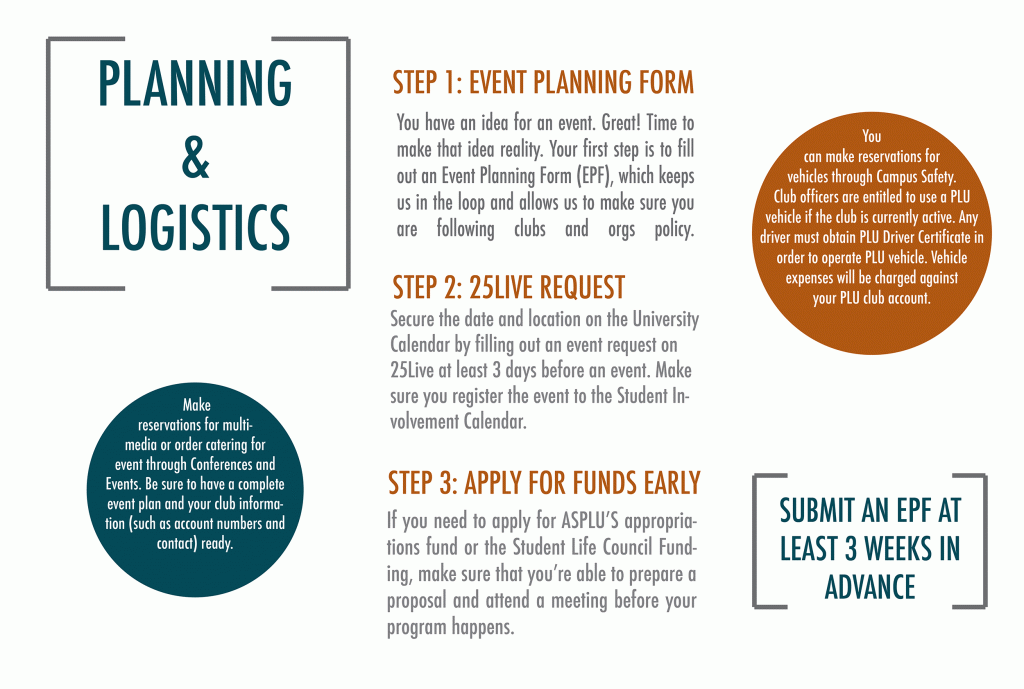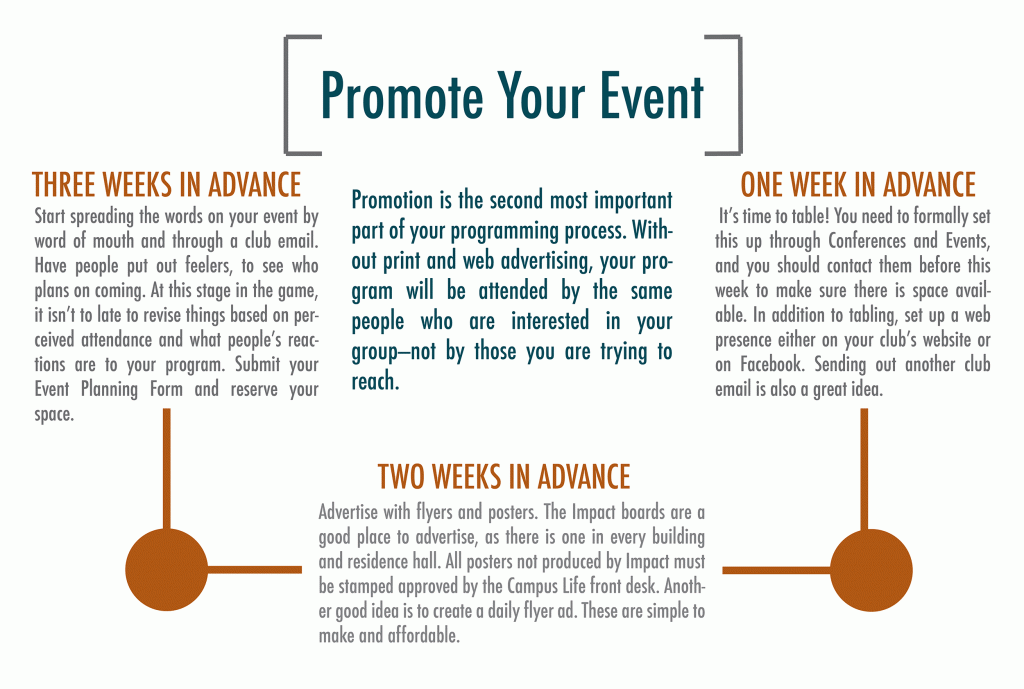 Few groups realize that the program is not the end of the programming process. After your event is finished, if you want to be successful in the future, you will follow up your program with both formalized and informal evaluations, to provide your group with good information for the rest of the year and future year's groups.
In immediate follow up, you should clean up the space you have used to return to its original state and tear down any advertising. At the next club meeting, you should review with your group what worked and what did not, leave notes to pass on for future event planning purposes, identify any difficulties that occurred with the process and action steps for improvement in the future, send Thank You notes to key players in the planning, send Thank You notes to people who may have stepped up in a moment of need, and thank your group and planning team.