"A Sense of Place" exhibit opens in Seattle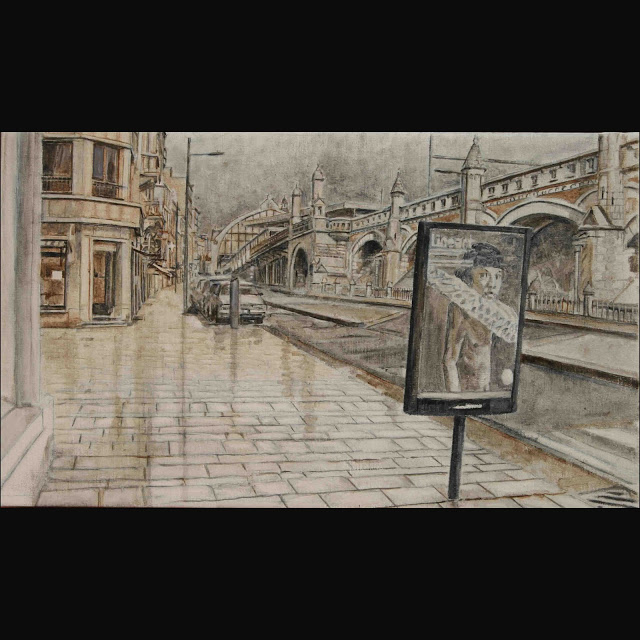 February 27, 2013

Picturesque scenery awaits the art lover this Valentine's Day. Painting Professor Michael Stasinos' new Seattle exhibition, "A Sense of Place," opens February 9th with an artist reception February 14 from 5:30 to 8:30pm at the Woodside/Braseth Gallery. Stasinos' new works were created in his past year of painting and traveling during sabbatical. Travels took him through Amsterdam, Paris, Antwerp, New York City and Utah.
The eclectic group of paintings represents Stasinos' efforts painting on location during his travels abroad and at home in Seattle. A few were started and finished in an afternoon, but many required numerous hours of returning and reworking each painting.
"I always demand of myself to make my paintings on location, taking my information from life and not in the studio. I hope to create a sense of clarity of the moment, but a moment that is documented through my experience at the location over many moments, many hours, and many days. I wish to discover what my painting will become," Stasinos says. "If the paintings are done on location, then I become engaged in a wrestling match with optics and perception against the changing light and weather. The result of this struggle is not so predetermined, but discovered. Although this wrestling with reality may risk the failure of capturing the fleeting moment, I do hope the struggle will always lead to an interesting visual experience."
Within the paintings are themes of transportation, signs, advertising, graffiti and nature amongst man-made structures and evidence of the human footprint. Many of the images remain desolate and long to be populated, yet rarely are; others, Stasinos lightly populates.
"I choose my locations without much planning except to paint an urban location that strikes my eye as interesting and challenging. I choose my locations around Seattle with a similar attitude. I hope to capture a sense of a place, time, and the personality of the space," Stasinos says.
The exhibit will run from February 9th, 2013 until March 9th, 2013. Join Stasinos at the Artist Reception, February 14, champagne and chocolate included.  Woodside/Braseth Gallery hours are Tuesday-Saturday, 11am-6pm and is located at 2101 9th Ave Seattle, WA 98121.