PLU Faculty Directs Local Documentary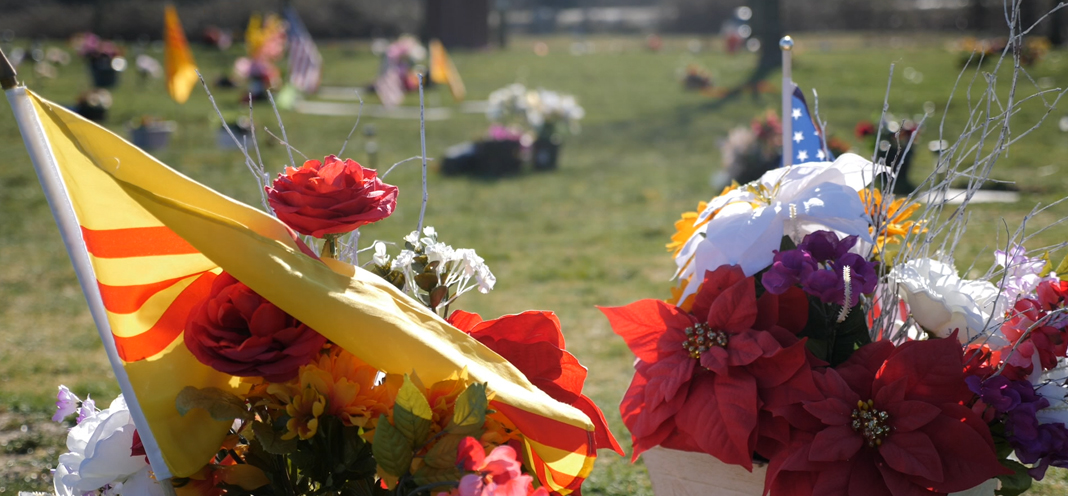 November 8, 2022
PLU Assistant Professor of Communication Dr. Kate Drazner Hoyt has directed a documentary which will premiere at the Grand Cinema in Tacoma on Monday, November 21.
The film is one installment in the Chinese Reconciliation Project Foundation's "Our Communities, Our Neighbors" film series. Funded by Tacoma Creates, CRPF is working with cultural communities in Tacoma to create short films that tell stories about these communities, shaped through active participation by community members. The final videos for "Our Communities, Our Neighbors" will be free and available online as educational resources.
Read an interview about the project with Dr. Hoyt below and purchase your tickets today!
How did you get involved in this project and what drew you to it? PLU Music professor and CRPF board member Greg Youtz reached out to me about directing one of the films in the "Our Communities, Our Neighbors" initiative. I was really drawn to the vision of the film series—the idea that filmmakers would partner with communities to tell important stories that otherwise would not get covered.
As director, what were your duties for this documentary? My job as director was to help set up and shoot interviews, gather b-roll footage, establish a storyboard, and aid in the editing and post-production process. I had an amazing assistant director and lead editor, 2021 PLU alum Hallie Harper, and it was so great to be able to work with a former student on this important project.
What has been the timeline of this project? I got connected with my producer Tina Huynh for a story from the Vietnamese community. We began having planning meetings last December and January and started the filming process in February. We continued interviews and b-roll collection through June and had the first cut of the film in August.
Why is it important for our community to understand how Vietnamese-American immigrants honor their deceased? When Washington began welcoming Vietnamese refugees from the war in the 70s, 80s, and 90s, a lot of the families who came over didn't have a lot of money. What is so remarkable about the Vietnamese community is that, when the cost of funeral and burial services became a huge hardship for certain families, the community stepped up to help. For almost 30 years, the families in the Vietnamese community have donated $10 each time a member in the community passes away, and these mass collections have helped families who otherwise couldn't afford it to have proper funeral and burial/cremation services.
What else stood out to you as you went deeper into the project? Another remarkable thing about this community project is that the cemetery that the community has established does not distinguish between religions, so there are Catholics, Protestants, and Buddhists all lying together side by side. The Vietnamese funeral traditions, rather than being dominated by one religion or another, are really focused on honoring and worshipping one's ancestors. There are drums, horns, and chants that all serve to unite the crowd across religions within the call for ancestral worship.
Where would you like to see this documentary go? Are there future plans for other premieres or film fests? As far as we know, Tacoma is the only city that has this type of program, and the community would really like to serve as a model for other areas. I'd love for this film to be circulated in varied communities to spread the word about what the Vietnamese community has accomplished here. We do plan to submit the film to festivals to further raise awareness about this remarkable endeavor.
About CRPF
The Chinese Reconciliation Project Foundation (CRPF) is a nonprofit organization that advances civic harmony by way of the Chinese Reconciliation Park on Schuster Parkway along Commencement Bay in Tacoma, Washington. The Chinese garden motif allows the park to stand both as an acknowledgment of the forceful expulsion of the Chinese population of the City of Tacoma by municipal leaders and a large crowd on November 3, 1885, and as a celebration of the city's multicultural past, present, and future. The expulsion was an act of exclusion in response to complex conditions of the time, among them economic decline and anti-Chinese sentiment. The park is an act of reconciliation and inclusivity toward appreciation of the people of diverse legacies and interests who are part of the city as a dynamic community.
Website