National Print Exhibition, "Vantage Points," kicks off 2015 Focus Series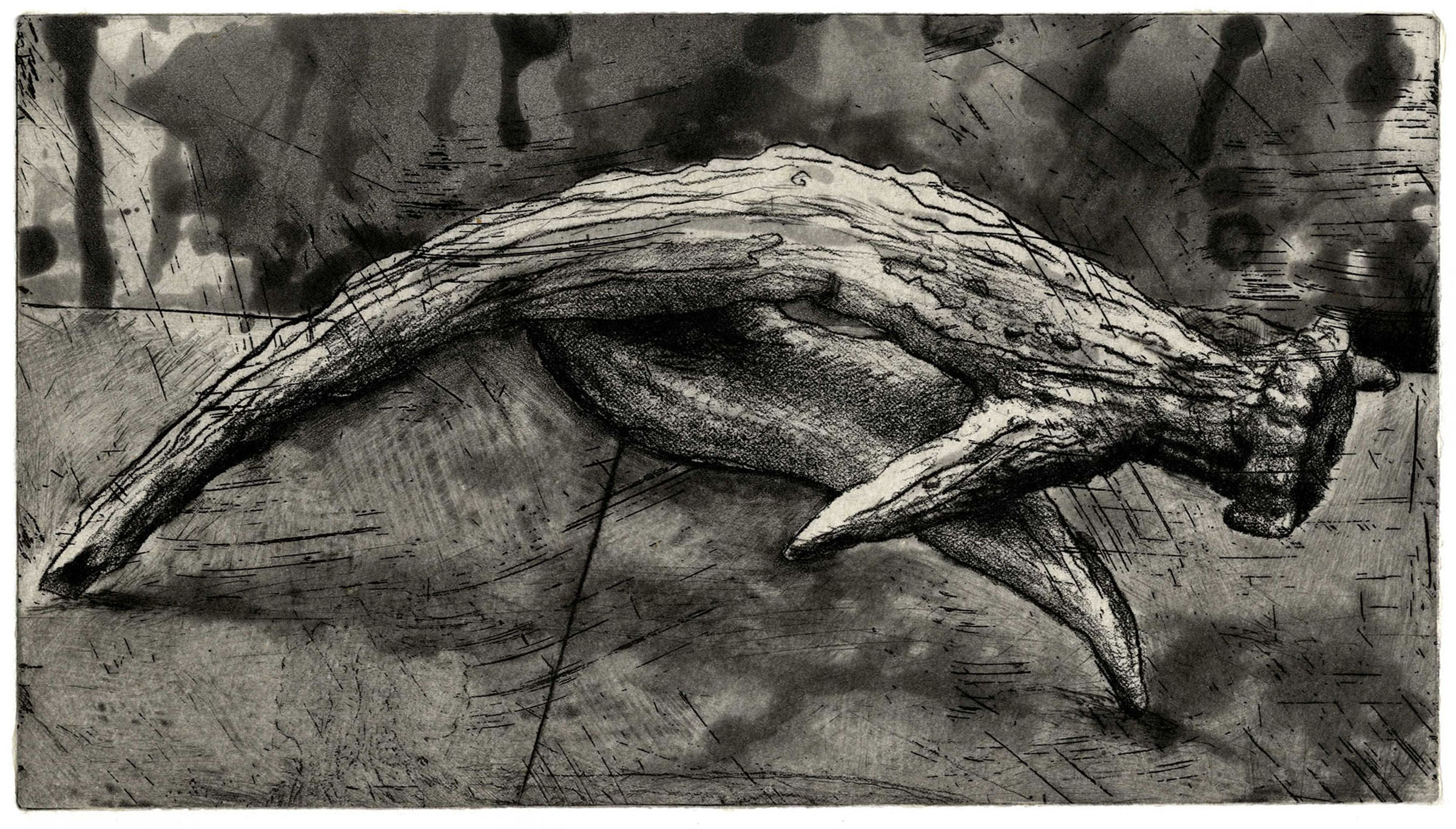 January 28, 2015
SOAC's 2015 FOCUS Series will kick off on February 11 from 5pm-7pm as the PLU and printing communities celebrate the opening of the University Gallery's 'National Print Exhibition: Vantage Points.' The exhibition will be on view from February 4 – March 4, with the official opening reception on February 11.
This bi-annual event features prints from across the United States and surveys the range of mark making and imagery of some of the finest printmakers in the country.
The opening kicks off the 2015 SOAC Focus Series on perspective. This year's events explore the connection of people, disciplines, and the ideas that draw meaning to our worldview. The Print Exhibition is the first of five events in the series. The show reveals perspectives on printmaking and communicates the maker's outlook, while revealing to viewers truths about themselves through their consideration and interpretation of the work.
Opening Reception: Wednesday, February 11,  5pm- 7pm
Exhibition Run: February 4 – March 4
Hours: Mon-Fri, 8am-4pm or by apt.
Location: University Gallery, Ingram Hall, PLU
"Hosting a national print exhibition at PLU is a way of bringing the larger community of national printmakers to our doorstep," Craig Cornwall, resident assistant professor and exhibition organizer, said. "It's an opportunity to see what great printmaking is being accomplished all over the country and connecting the Pacific Northwest to the larger printmaking community of the nation."
Printmaking encompasses etching, lithography, relief and serigraph works, and it is unique in that it requires a matrix before the artwork can be produced. Because of this matrix, printmaking is part craft, part sculpture, part drawing and a lot of process and experience. Etching requires a metal plate, lithography typically requires a stone, relief can use a woodblock or linoleum piece and a serigraph creates a stencil in a frame.
PLU has a strong tradition in the arts and printmaking in particular. The University has a well-equipped print studio that offers silkscreen, relief, lithography, intaglio and book arts.
Henry Klein, owner and creator of Kleinprint.net, juried the show. His art dealership is devoted to contemporary art from Central and Eastern Europe, and he has offered his expertise on many program boards.
The print exhibition is held in the University Gallery in Ingram on the Pacific Lutheran University Campus. The University Gallery is open 8am to 4pm Monday through Friday and always free. The exhibition will run through March 4.
The School of Arts and Communication at Pacific Lutheran University houses the Departments of Art & Design, Communication & Theatre, and Music and presents more than 250 events each season. Pacific Lutheran University offers approximately 3,500 students a unique blend of academically rigorous liberal arts and professional programs. Students develop skills in decision-making, analysis, communication and reasoning that prepare them for a lifetime of success – both in their careers and in service to others.