Professor Bea Geller's sabbatical exhibition and looking back on 33 years at PLU

March 5, 2018
By Kate Williams
Outreach Manager
A new exhibition titled, Finding Tacoma: The Changing Faces of the Northwest Environment will feature the latest photographs by Bea Geller, drawn from work completed during her recent sabbatical. The gallery show runs March 7 to April 4, 2018 with an opening reception on March 7 from 5 – 8pm in the University Gallery in Ingram Hall. The opening reception is free and open to the public.
Professor Geller held her position as photography professor at PLU for 33 years. She was also the first woman to be tenured in the Department of Art and Design.
Originally from New York, Geller completed her undergraduate degree from New York University Film School where she studied with Haig Manoogian. Her graduate degree in photography was completed at Rochester Institute of Technology where she worked with Brad Hindson, Owen Butler, Bea Nettles and Kathy Collins.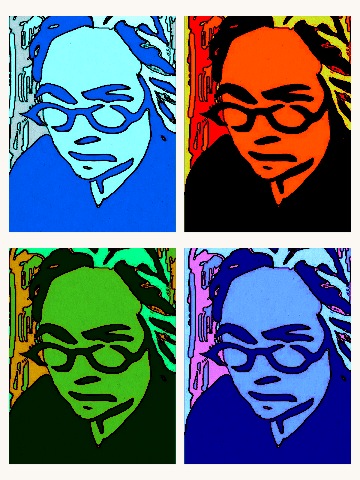 Prior to teaching at PLU, Geller taught at Stockton State College in New Jersey and Wagner College in New York.
During her career at PLU, Geller was able to expand class offerings from basic black and white film development, to more advanced color photography and computer imaging. When she first arrived, black and white film photography was the primary class offered. This was followed by color photography where "my students and I refurbished a color processor that had been thrown away and found at surplus. We kept that machine until 2000 when the university purchased a brand new color processor, which we used until my sabbatical in 2016."
"My students went on to became artists, filmmakers, creative directors in advertising, special effects artists, curators, creators of games, and college teachers. Many became photographers. I am fortunate to call my past students colleagues and friends".
Geller continued her photography outside of the classroom. Geller's work has been exhibited at the Tacoma Art Museum, Bellevue Art Museum, Whatcom County Art Museum and Center on Contemporary Art in Seattle. She has been selected to participate in more than fifty juried exhibitions. She also received a CAP'S Creative Artist Project Award in New Jersey and winner of Oregon State Arts Commission Public Art Award. In 2007, Geller was selected for Pierce County Portable Works Award. Geller is also featured in many private collections.
In her final exhibition on campus, Geller's goal was to offer a poetic perspective to examining suburban areas around Tacoma. "The underlying impetus is to convey the changing atmosphere of our Northwest environment: the opulence and glow from the marina, the deserted appearance of some areas surrounding our industrial spaces and chemical plants. I couple these images with photos of people and events that I encountered from this journey."
When asked what she is most looking forward to in retirement, she stated "I am looking forward to having time to concentrate on my photography."
The University Gallery is open Monday – Friday, 8 a.m. – 4 p.m. and by appointment. The Gallery is located in Ingram Hall on the northwest corner of the Pacific Lutheran University campus.
Special thanks to Penelope Loucas, Raquel Du Toit and Jeremy Schaller who helped curate the show.