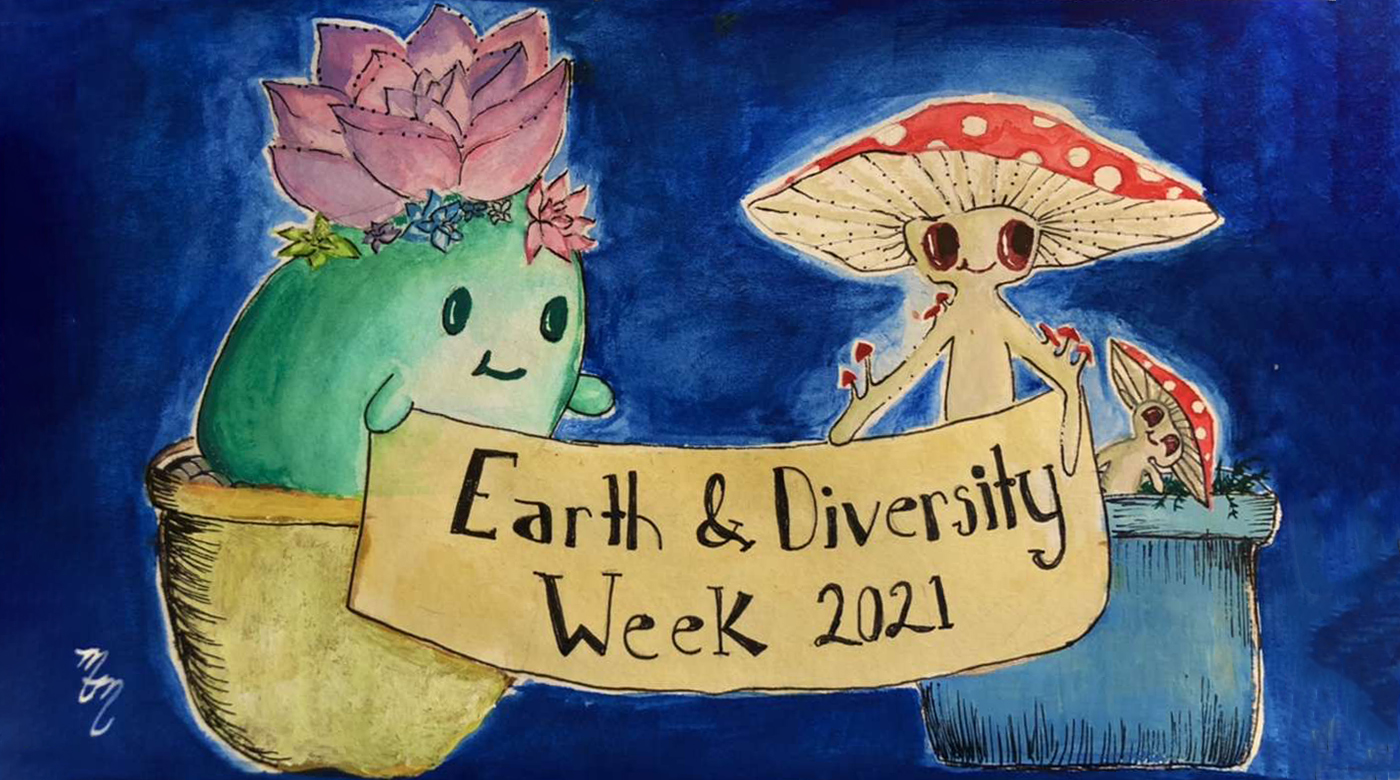 2021 EARTH & DIVERSITY WEEK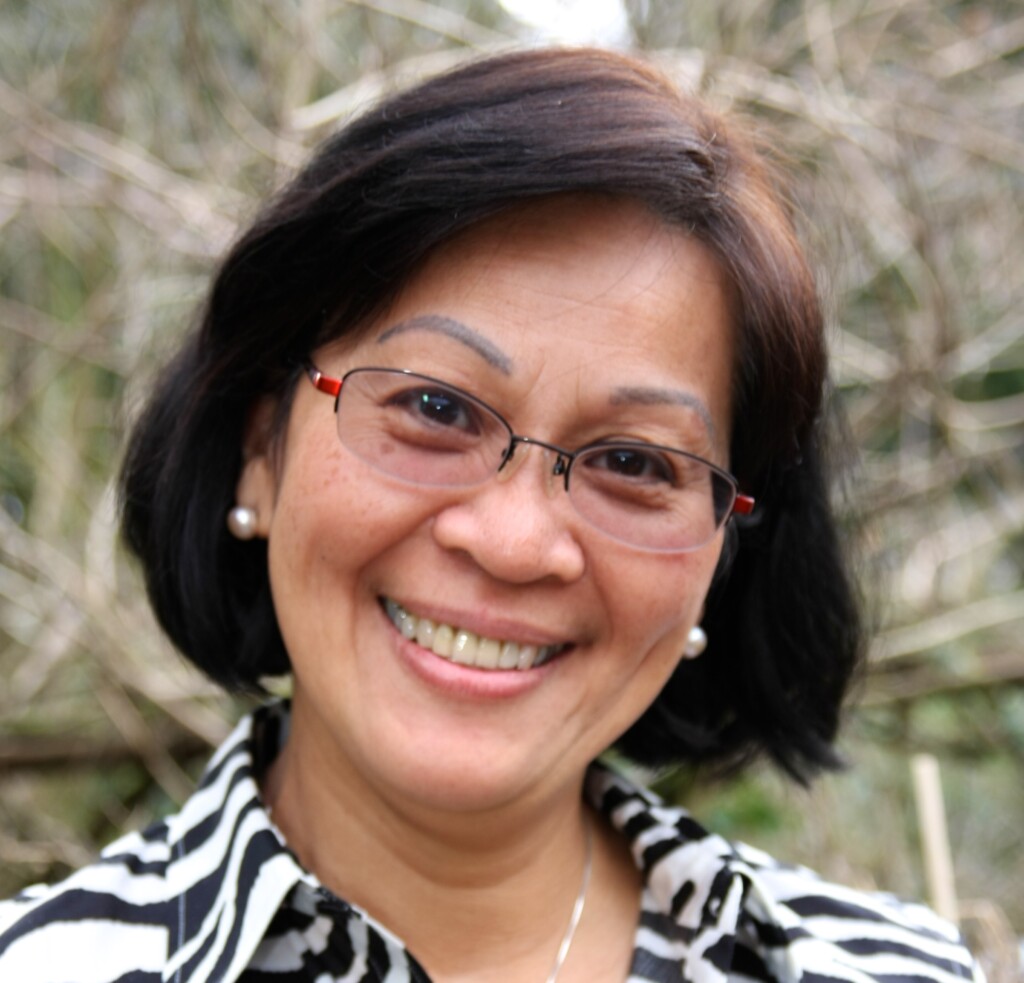 Seattle's Beacon Hill is a BIPOC immigrant and refugee majority community with aircraft, road, air, and noise pollution. Maria Batayola will speak about El Centro De La Raza's and Beacon Hill Council's organizing journey for their beloved community, the multicultural/lingual challenges, the tensions between Environmental Justice and science, the multi-layered laws, and the immediacy of climate change.
Reading & Reflection
For the 2021 Earth & Diversity Week we are inviting our community to consider the question: "What are you sustaining?"  As you participate in the various programs and engage with the readings we encourage you to reflect on the following:
Consider your mind, body, and spirit.  What is currently regenerating your energy? And what is depleting your energy?

Consider your relationships with family, friends, colleagues, and the natural world.  What relationships would you like to further cultivate?  Share gratitude? Deepen?

Where in your DJS practice can you engage your learning edges to further your learning, unlearning, and relearning?
SUGGESTED READINGS
Eli Clare. "The Ideology of Cure," in Brilliant Imperfection, 4-17.  Duke University Press Durham and Londo, 2017.
Tink Tinker. "The Irrelevance of Euro-Christian Dichotomies for Indigenous Peoples: Beyond Non-Violence to a Vision of Cosmic Balance," in Irfan Omar and Michael Duffey, eds., Peacemaking and the Challenge of Violence in World Religions, 206-229. New York: Wiley-Blackwell, 2015.
Earth & Diversity Week Events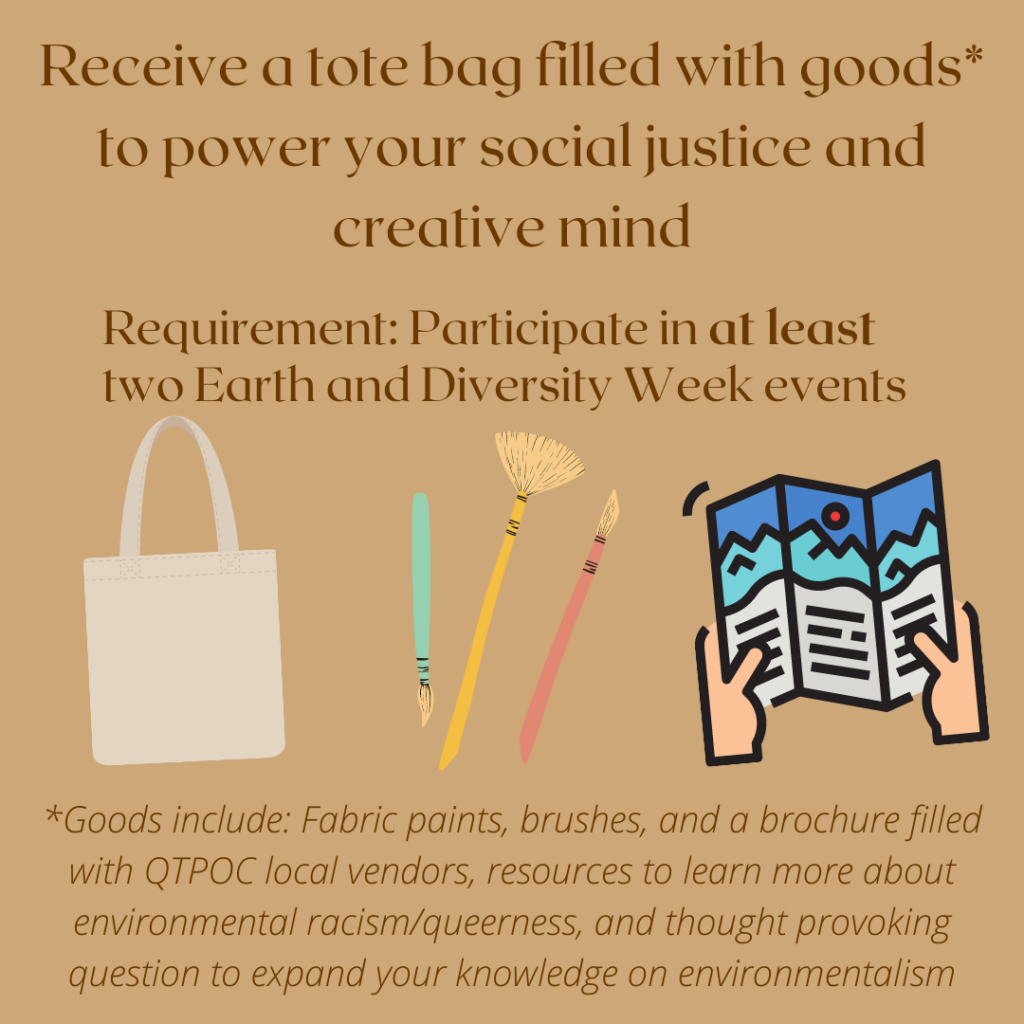 PAST EARTH DAY SPEAKERS
2020 Earth Day Speaker
Sen. Saldaña grew up in the Delridge neighborhood of Seattle and has lived and worked primarily in Seattle and Oregon. She has expertise in a variety of areas including worker and immigrant advocacy, transit equity, women's rights, social and racial justice, civic engagement, affordable housing and sustainable community development. Sen. Saldaña most recently served as the Executive Director for Puget Sound Sage – a nonprofit that promotes affordable and equitable housing and transportation policies, environmental justice and workers' rights. In that role, she helped secure $16 million in city funding for Equitable Development Initiatives in the 37th Legislative District, a future Graham Street Light Rail Station and transportation equity wins, including a low-income transit fare program. She is vice chair of the Senate Transportation Committee and also sits on the Labor & Commerce Committee and the State Government, Tribal Relations & Elections Committee. She holds a Bachelor of Arts in Theology and Humanities from Seattle University, and lives in Rainier Beach/Skyway with her husband and two youngest children.
Although Sen. Saldaña couldn't join us on campus, take a look at this video to learn more about who she is and the work she's committed to.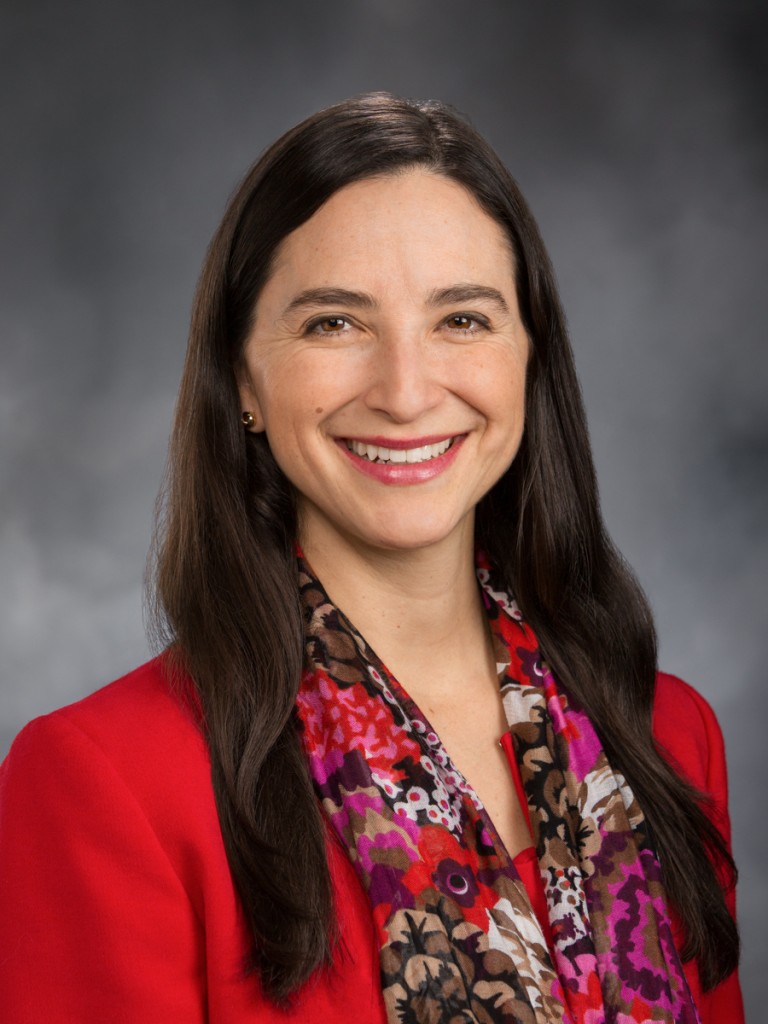 2019 Earth Day Speaker
Matthew Vitz is Associate Professor of Latin American history at the University of California, San Diego where he teaches undergraduate and graduate courses on Latin American and Mexican history as well as environmental history. He previously taught at Dartmouth College and was a postdoctoral fellow at Mexico's National University (UNAM). His research on the urban and environmental history of Mexico has appeared in numerous journals. His book, A City on a Lake: Urban Political Ecology and the Growth of Mexico City, was published by Duke University Press in 2018. His talk was titled: "What Environmental History Can Teach Us: Lessons for Building a Just and Sustainable Future."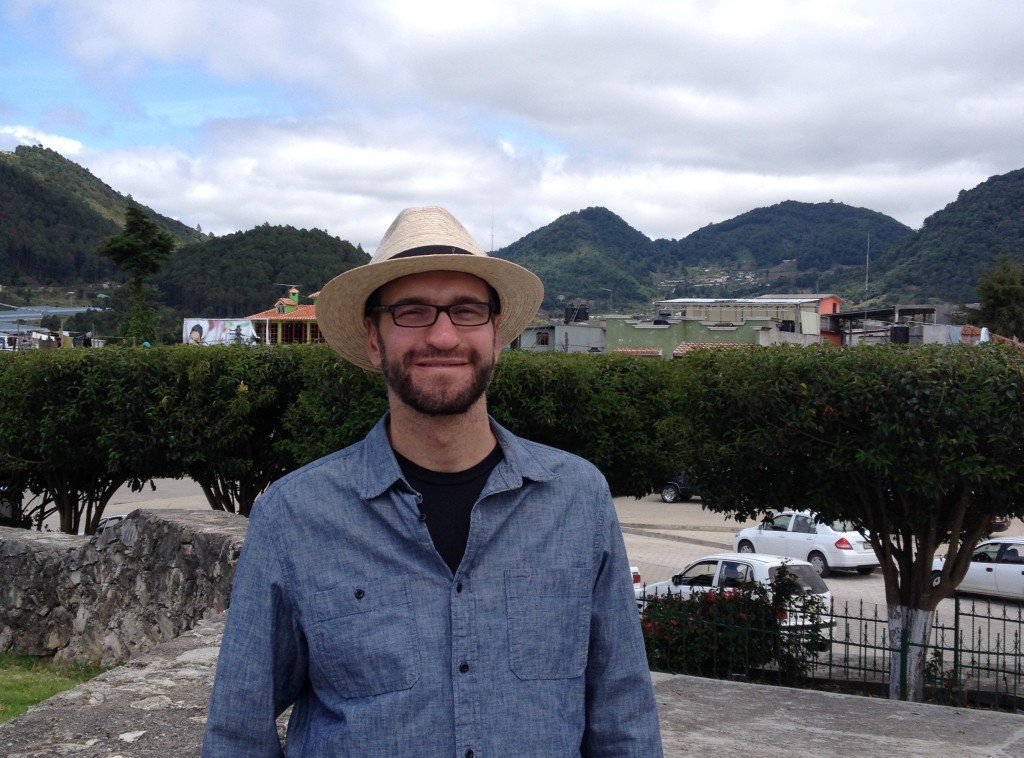 2018 Earth Day Speaker
Roger Fernandes is a Native American artist, storyteller, and educator whose work focuses on the Puget Salish tribal cultures of the western Washington region. He is an enrolled member of the Lower Elwha S'Klallam Tribe and has a degree in Native American Studies from The Evergreen State College and a Master's Degree in Whole Systems Design from Antioch University.
He works in the fields of arts, education, and social work. All of these systems are essentially communications-focused and he weaves together elements of all three to create a unique perspective relative to teaching and learning.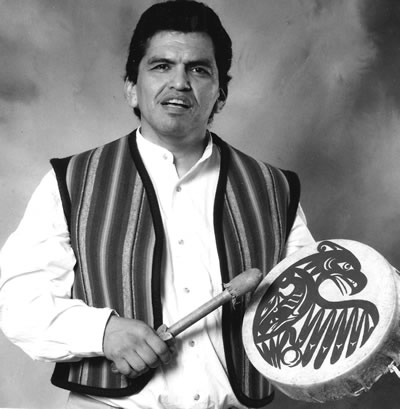 2017 Earth Day Speaker
Amanda McCarty (PLU Biology '04) is an environmental scientist and policy maker with the National Oceanic and Atmospheric Administration (NOAA). Her talk is entitled "Connecting Science and Policy: One Lute's Journey from Biologist to Climate Negotiator."
During her tenure at NOAA, Amanda has contributed to efforts to coordinate and advance the development and delivery of climate services, advanced President Obama's Climate Action Plan, and provided leadership to international climate adaptation programs. The highlight was representing the United States for 7 years as a negotiator to the United Nations Framework Convention on Climate Change (UNFCCC), which allowed her to contribute to the historic Paris Agreement to address global climate change. Amanda is currently serving as both the Assistant Director for Partnerships and the Acting Deputy Director for NOAA's National Sea Grant College Program, which produces and delivers science that serves America's coastal communities, economies, and ecosystems.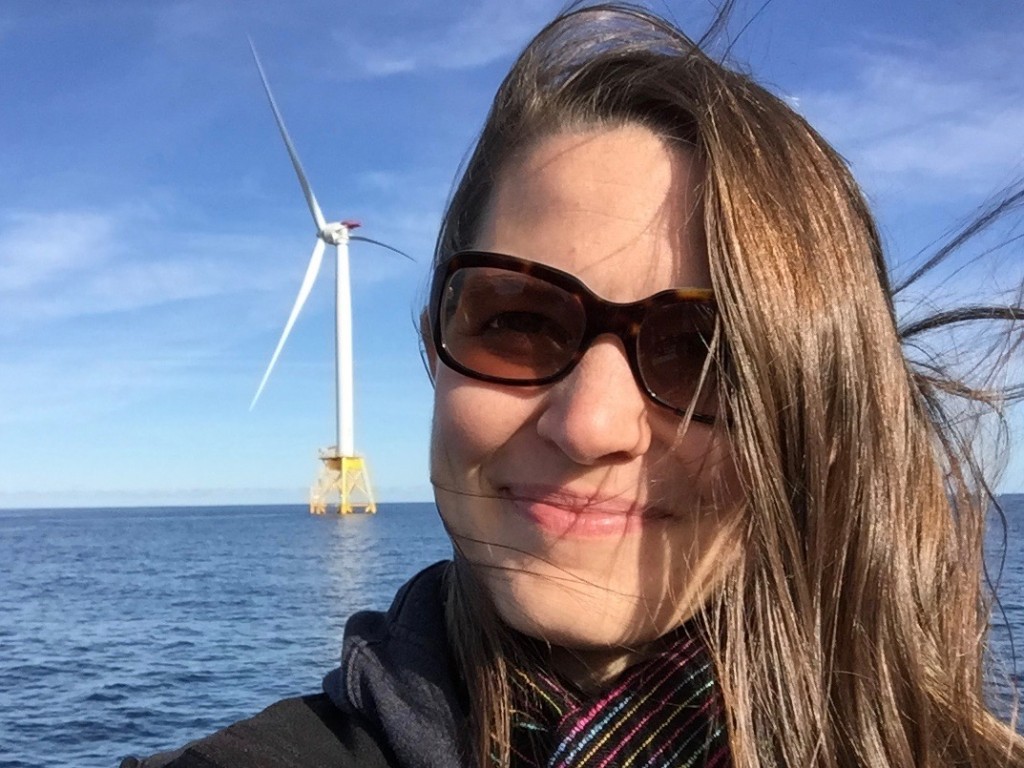 2016 – Associate Professor and the Academic Director of the Aboriginal Education Research Centre at the University of Saskatchewan, Alexandria (Alex) Wilson delivered her lecture "Indigenous Sovereignty: Bodies, Water, Land, Sky, and Scholarship."
2015 – Associate Professor of Geography at the University of Kentucky, Carolyn Finney delivered her lecture "This Patch of Soil: Race, Nature, and Stories of Future Belonging."
2014 – Former Washington Gov. Christine Gregoire spoke on her record of environmental stewardship.
2013 – Dr. Michael E. Smith, Professor of Anthropology at Arizona State University
"When Small Was Beautiful: The Ancient History of Resilient Practices"
2012 – Dr. Michael Pavel, Professor of Native American Studies in the Department of Education Studies at the University of Oregon
"Connecting to Everything on Earth: Its Land, Water, and Peoples (Plant, Animal, and Human"
2011 – Greg Nickels, Former Mayor of Seattle and U.S. Public Delegate to the United Nations
"All Politics is Local: Even Global Warming"
2010 – Dr. David Montgomery, Professor of Earth & Space Sciences at the University of Washington
"Dirt: The Erosion of Civilizations"
2009 – Dr. Coll Thrush, Professor of History at the University of British Columbia in Vancouver
"The Environmental History of Not-Seeing: Indigenous Landscapes and the Re-Imagining of Cascadia"