Welcome to (Virtual) Earth & Diversity Week 2020!
We're so bummed that we aren't able to gather as a community this year due to COVID-19. Typically, Earth and Diversity Week is a collaboration between ASPLU, the Diversity Center and Environmental Studies consisting of various on-campus events ranging in topics related to themes of social and environmental justice such as the annual Earth Day Speaker and Sounds of Solidarity. As a university that values diversity (recognizing and celebrating differences in our community), justice (interrogating, critiquing, and resisting systems of power + oppression), and sustainability (caring for the earth and supporting regenerative, non-extractive systems that affect human and non-human beings) it is necessary to continue celebrating and engaging with this week as there is always more learning to be done. Join us for a great week of virtual events and tell your friends! And special thanks to Scott Biele for designing the banner!
-Kenzie Gandy '20, ASPLU Diversity Director
DISCOVER & EXPLORE
2020 Earth Day Speaker
Sen. Saldaña grew up in the Delridge neighborhood of Seattle and has lived and worked primarily in Seattle and Oregon. She has expertise in a variety of areas including worker and immigrant advocacy, transit equity, women's rights, social and racial justice, civic engagement, affordable housing and sustainable community development. Sen. Saldaña most recently served as the Executive Director for Puget Sound Sage – a nonprofit that promotes affordable and equitable housing and transportation policies, environmental justice and workers' rights. In that role, she helped secure $16 million in city funding for Equitable Development Initiatives in the 37th Legislative District, a future Graham Street Light Rail Station and transportation equity wins, including a low-income transit fare program. She is vice chair of the Senate Transportation Committee and also sits on the Labor & Commerce Committee and the State Government, Tribal Relations & Elections Committee. She holds a Bachelor of Arts in Theology and Humanities from Seattle University, and lives in Rainier Beach/Skyway with her husband and two youngest children.
Although Sen. Saldaña won't be joining us on campus take a look at this video to learn more about who she is and the work she's committed to.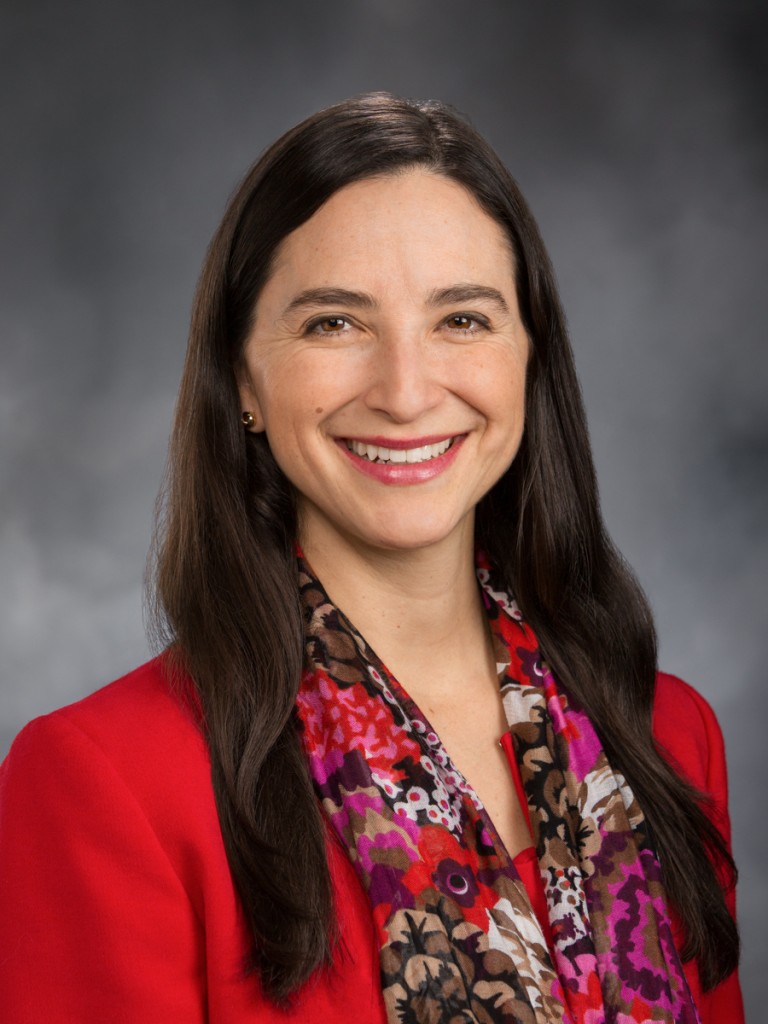 ENVT 350 Online Poster Exhibit
ENVT 350 Environmental Methods of Investigation is a watershed-based course that examines the health of PLU's watershed – the Chambers-Clover Creek Watershed! ENVT 350 has been the centerpiece of our interdisciplinary Environmental Studies program since the minor was first offered in 1992 (the program offered its first major in 1998!). Students study the health of our watershed using multiple disciplines – this semester including Biology, Chemistry, Geosciences, History, and Religion!
This exhibit showcases work by the Spring 2020 ENVT 350 class: Nathan Buegler, Aminda Cheney-Irgens, Chelsea Escalante, Ayana Freeman, Tanner Hendricks, Theo Houck, Gretchen Johnson, Henry Kouba, Brennan LaBrie, Jack Mahr, Sophia McDonald, Emma Mickelson, Aaron Pantoja, Grayson Peet, Dylan Ruggeri, Elana Tracy, and Nicole VanGuilder.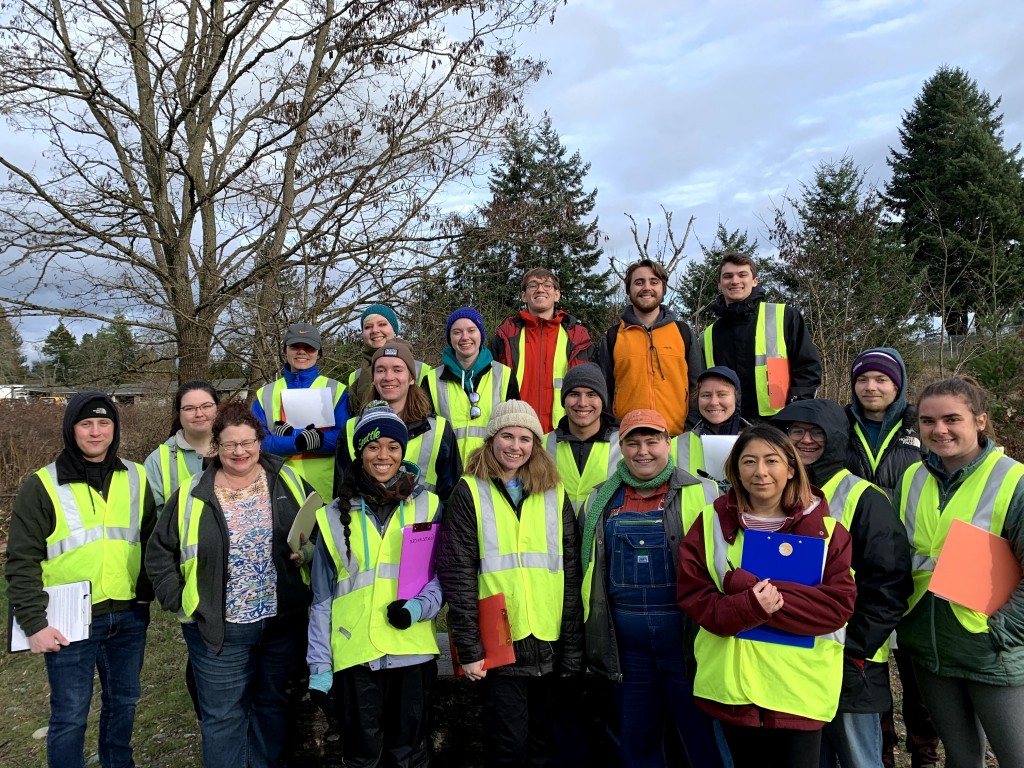 ASPLU Bulletin Boards
Want to further engage with and learn more about DJS? This ASPLU presentation includes ASPLU's understanding of DJS, the new University Diversity Statement, and thoughtful questions to ask yourself around DJS!
Be on the look out for this information on Residence Hall bulletin boards, too!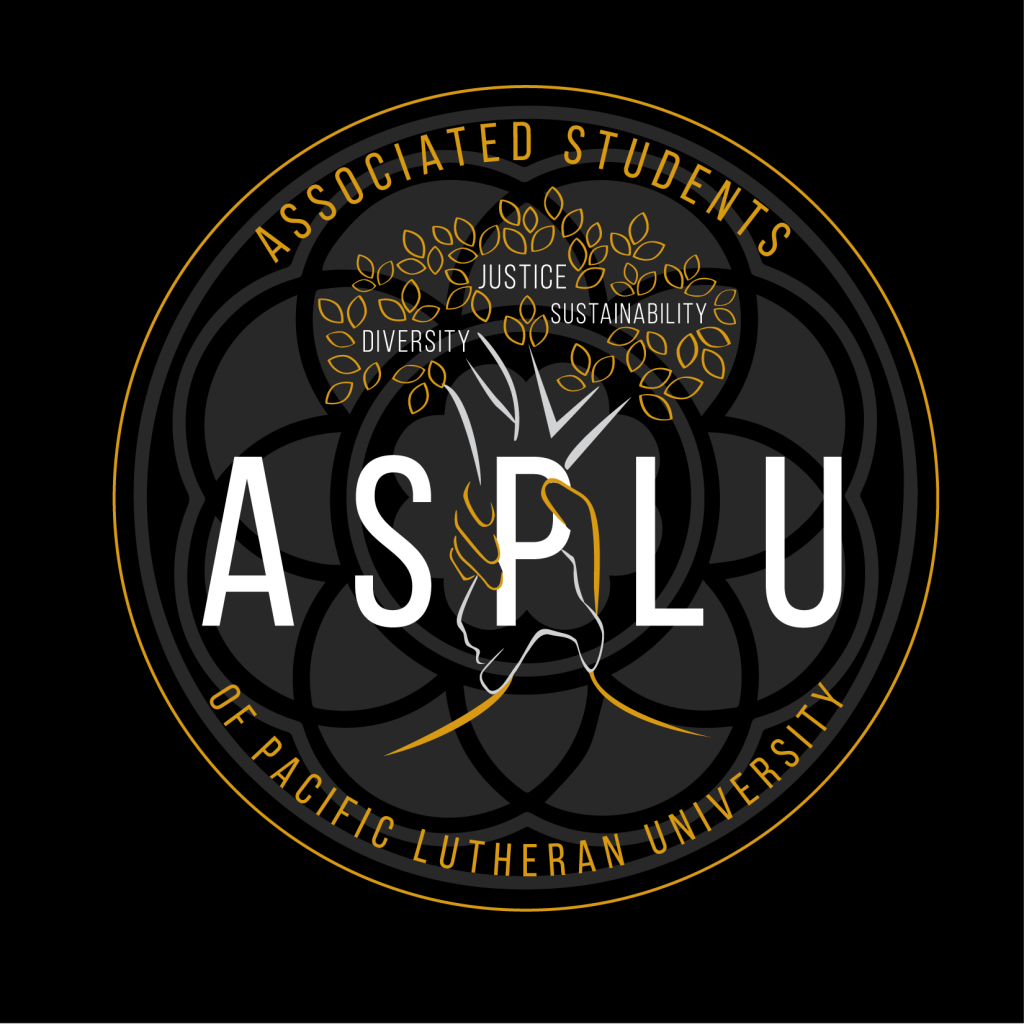 PARTICIPATE & ENGAGE
GARBOLOGY
Monday April 20th, 11am-3pm
Join ASPLU and RHA for GARBOLOGY! Many items in our PLU trash are able to be diverted to landfills as compost or recycling. GARBOLOGY aims to ensure that our waste is getting to the right place by engaging our campus community to (re)learn about waste disposal on campus the environmental and social consequences of our waste. Campus groups are invited to sign up to test their knowledge about waste management at PLU.  Top winners in each group will receive a prize! 
We will be utilizing an electronic trivia platform for all groups and you will be given the link to join. The trivia link will be easily accessible via phone!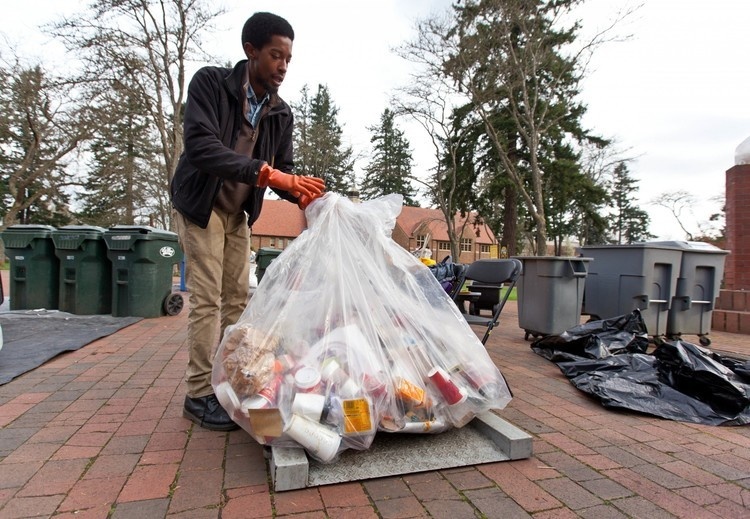 Every Penguin in the World: Chuck Bergman Book Launch
Tuesday April 21st, 7-7:30pm
Join us to hear from PLU's very own Dr. Chuck Bergman, Professor of English and Environmental Studies! He will be sharing his new book and he and his wife's quest to see every penguin species on the planet. He will talk about his  adventure, conservation, and what it is about penguins that captures our hearts. He will share his up close and personal encounters while photographing 18 species of penguins and what is happening globally to the birds.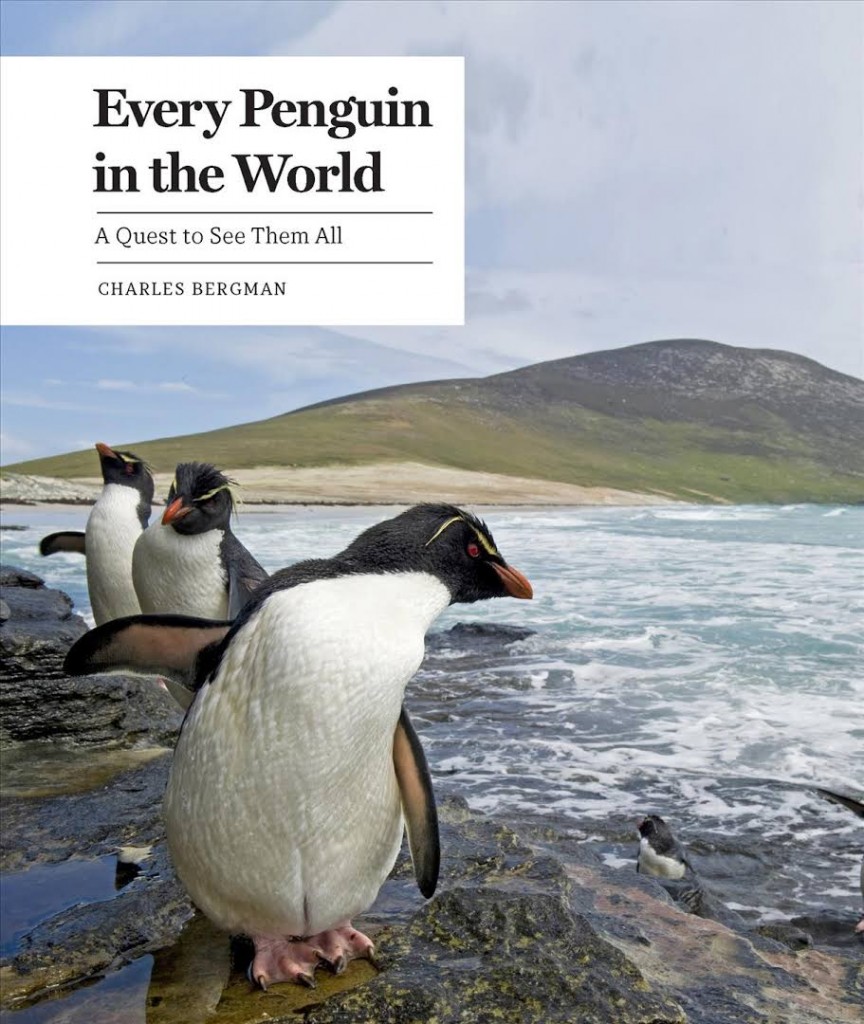 Sunrise Tacoma Earth Day Climate Strike
Wednesday, April 22nd, 3-6pm
Join GREAN Club as we attend Sunrise Tacoma's virtual climate strike demanding a People's Bailout, a just livable future, and most centrally, a Green New Deal. It will feature 3 separate "power hours" with guest speakers and local calls to action centered around the interlinked social, economic, and environmental justice that the Green New Deal advocate for, including medicare for all to address the COVID-19 crisis immediately affecting us all today.
For more ways to get involved and for resources on issues like this, reach out to GREAN Club (Grass Roots Environmental Action Now) at
grean@plu.edu!
Sounds of Solidarity: The Workshop
Thursday April 23rd, 3:40-5:25pm
We live in a time where voices are repressed, ignored, and erased. In an effort to create a space where voices can be heard, The Diversity Center invites you to join your peers to listen and participate in Sounds of Solidarity. Each year we focus is on uplifting intersectionality and the way that our identities have shaped the way we have grown in a unique understanding of ourselves.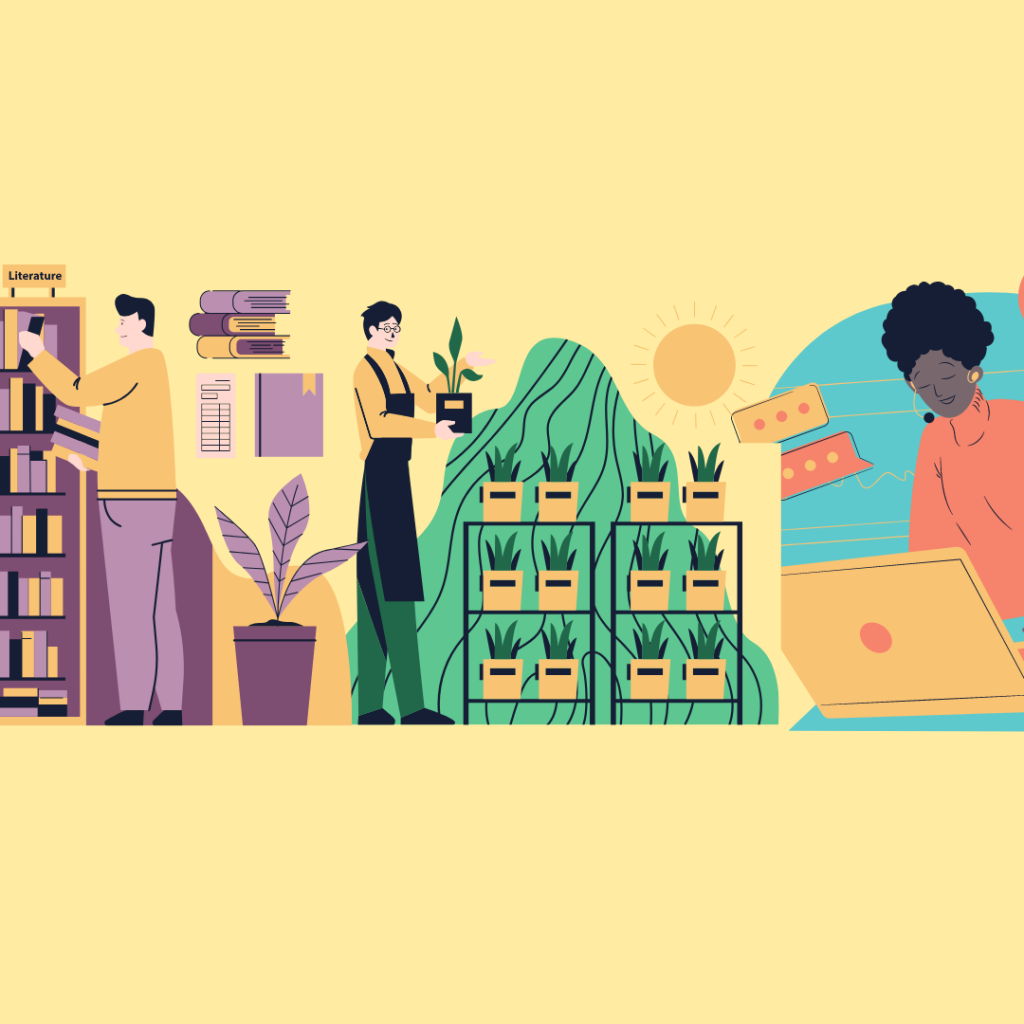 Open Classroom: Tribal Climate Adaptation, Environmental Policy, and Working in the Environmental Field
Friday April 24th, 2-3pm
Join Dr. Sarah Robinson-Bertoni's for an open classroom featuring guest speaker Viccy Salazar, Sr. Sustainability Policy Advisor, US Environmental Protection Agency, Seattle.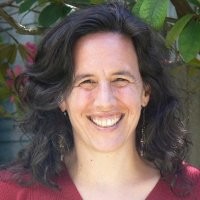 PAST EARTH DAY SPEAKERS
2019 Earth Day Speaker
Matthew Vitz is Associate Professor of Latin American history at the University of California, San Diego where he teaches undergraduate and graduate courses on Latin American and Mexican history as well as environmental history. He previously taught at Dartmouth College and was a postdoctoral fellow at Mexico's National University (UNAM). His research on the urban and environmental history of Mexico has appeared in numerous journals. His book, A City on a Lake: Urban Political Ecology and the Growth of Mexico City, was published by Duke University Press in 2018. His talk was titled: "What Environmental History Can Teach Us: Lessons for Building a Just and Sustainable Future."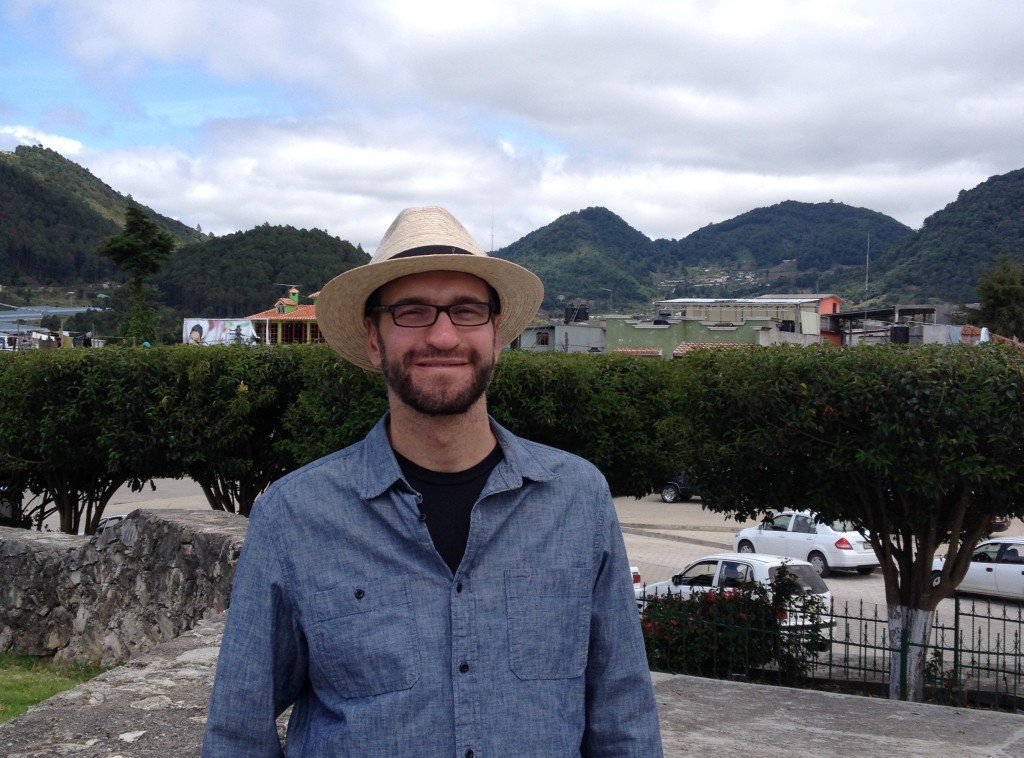 2018 Earth Day Speaker
Roger Fernandes is a Native American artist, storyteller, and educator whose work focuses on the Puget Salish tribal cultures of the western Washington region. He is an enrolled member of the Lower Elwha S'Klallam Tribe and has a degree in Native American Studies from The Evergreen State College and a Master's Degree in Whole Systems Design from Antioch University.
He works in the fields of arts, education, and social work. All of these systems are essentially communications-focused and he weaves together elements of all three to create a unique perspective relative to teaching and learning.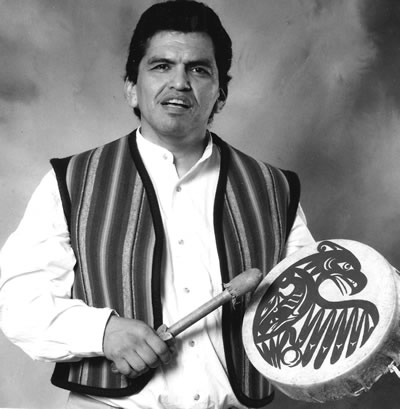 2017 Earth Day Speaker
Amanda McCarty (PLU Biology '04) is an environmental scientist and policy maker with the National Oceanic and Atmospheric Administration (NOAA). Her talk is entitled "Connecting Science and Policy: One Lute's Journey from Biologist to Climate Negotiator."
During her tenure at NOAA, Amanda has contributed to efforts to coordinate and advance the development and delivery of climate services, advanced President Obama's Climate Action Plan, and provided leadership to international climate adaptation programs. The highlight was representing the United States for 7 years as a negotiator to the United Nations Framework Convention on Climate Change (UNFCCC), which allowed her to contribute to the historic Paris Agreement to address global climate change. Amanda is currently serving as both the Assistant Director for Partnerships and the Acting Deputy Director for NOAA's National Sea Grant College Program, which produces and delivers science that serves America's coastal communities, economies, and ecosystems.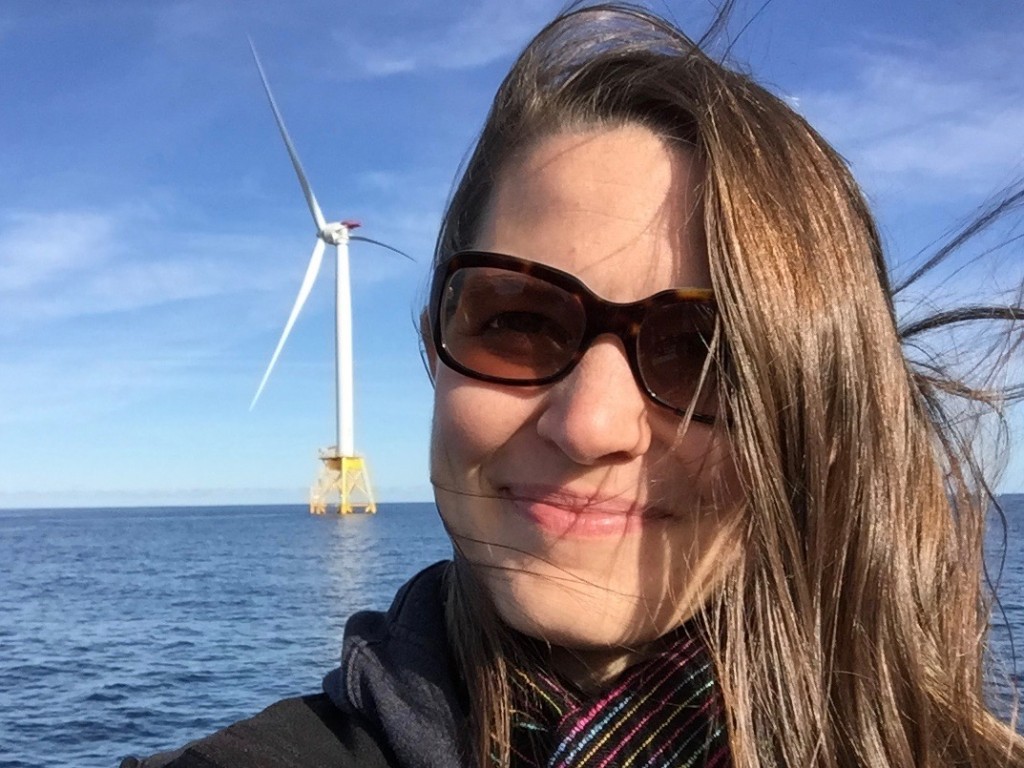 2016 – Associate Professor and the Academic Director of the Aboriginal Education Research Centre at the University of Saskatchewan, Alexandria (Alex) Wilson delivered her lecture "Indigenous Sovereignty: Bodies, Water, Land, Sky, and Scholarship."
2015 – Associate Professor of Geography at the University of Kentucky, Carolyn Finney delivered her lecture "This Patch of Soil: Race, Nature, and Stories of Future Belonging."
2014 – Former Washington Gov. Christine Gregoire spoke on her record of environmental stewardship.
2013 – Dr. Michael E. Smith, Professor of Anthropology at Arizona State University
"When Small Was Beautiful: The Ancient History of Resilient Practices"
2012 – Dr. Michael Pavel, Professor of Native American Studies in the Department of Education Studies at the University of Oregon
"Connecting to Everything on Earth: Its Land, Water, and Peoples (Plant, Animal, and Human"
2011 – Greg Nickels, Former Mayor of Seattle and U.S. Public Delegate to the United Nations
"All Politics is Local: Even Global Warming"
2010 – Dr. David Montgomery, Professor of Earth & Space Sciences at the University of Washington
"Dirt: The Erosion of Civilizations"
2009 – Dr. Coll Thrush, Professor of History at the University of British Columbia in Vancouver
"The Environmental History of Not-Seeing: Indigenous Landscapes and the Re-Imagining of Cascadia"