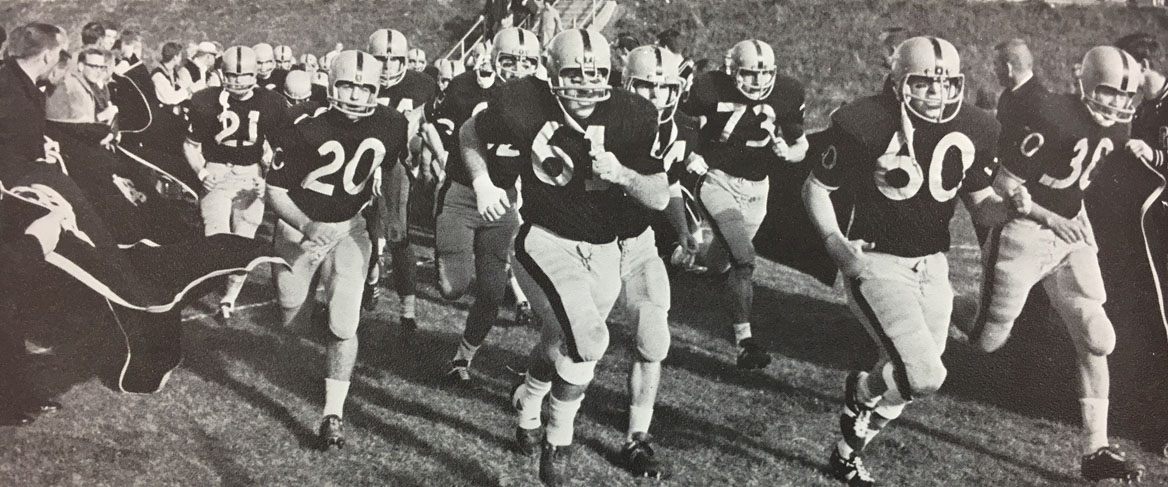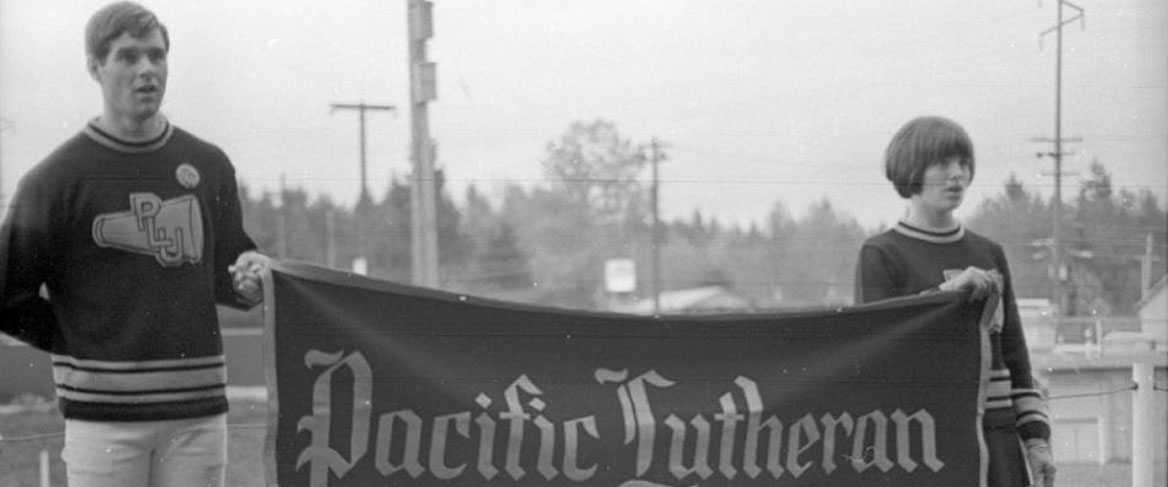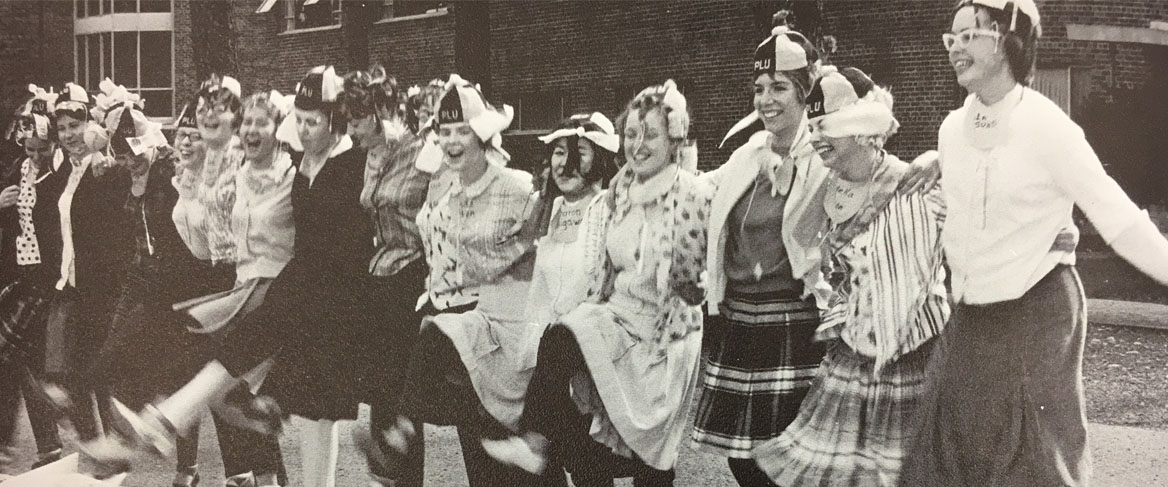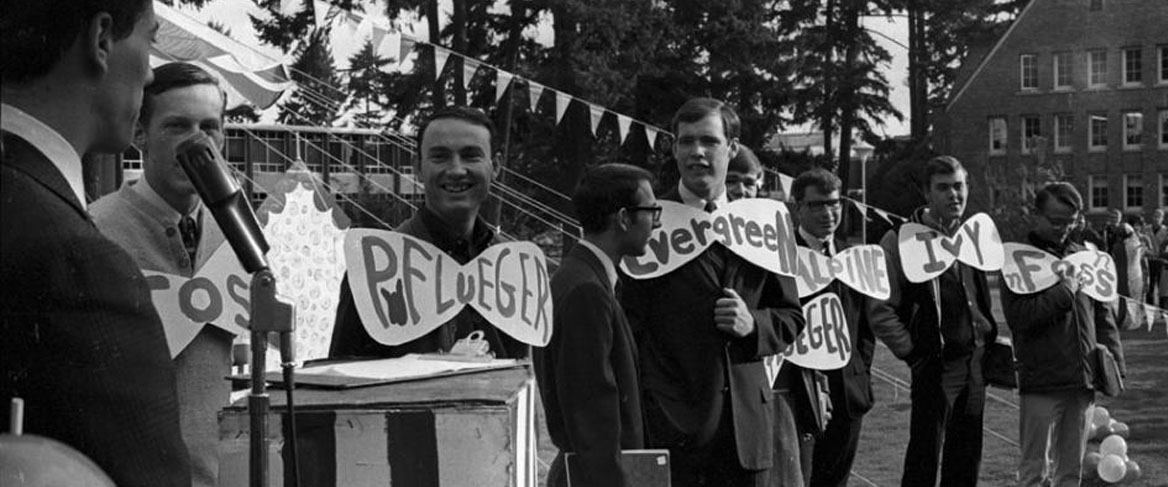 Pacific Lutheran University Class of 1969
Greetings Class of 1969!
During Homecoming 2019, we will celebrate our 50th class reunion. We hope you plan to join us. Even though it may seem like a gathering of strangers, the years fall away and recognition and shared times return quickly!
We suggest you reach out to those you would most like to see again at the reunion – your circle of PLU friends – to encourage their attendance and to help make the event special for you. We want to see you there!
We are compiling submissions from the whole class for the Memory Book. Copies will be ready by our reunion. Click here to fill out the Memory Book form. All Memory Book forms must be received by Sept 1, 2019. If you submit a form but are unable to attend, a copy will be mailed to you.
We also invite you to submit any personal college pictures for the banquet slideshow. Electronic copies can be sent to alumni@plu.edu. You can also mail pictures—just write your name on the back, and they will be returned to you.
Questions or concerns?
Contact the Alumni Relations Office at alumni@plu.edu
or (253) 535-7415.
Event Details
Registration is open!
Then and Now: The Turbulent Sixties and American Culture Today
Friday, October 4, 2 pm-3:30pm
Professor Emeritus Phil Nordquist and Angie Hambrick, Associate Vice President of Diversity, Justice, and Sustainability will explore similarities and differences in our present and our past. Anderson University Center, 133
Presidential Inauguration
Friday, October 4, 4 -5 pm
Alumni, students, faculty, staff and friends are invited to participate in the inauguration of President Belton as PLU's 14th President. This special ceremony opens an exciting new chapter in PLU's storied history. Olson Auditorium
Come Together: 50th Reunion Reception and Dinner
Friday, October 4, 5:30 – 7:30 pm
In the words of the Beatles, it is time to Come Together! This event for the Class of 1969 and guests is the perfect opportunity to visit campus and share memories with your classmates. Anderson University Center, Scandinavian Cultural Center
Price: $45 per ticket
Homecoming Football Game 
Saturday, October 5, 12:30 -3:30 pm 
Come watch PLU take on Lewis & Clark. Wear your black and gold! Sparks Stadium, 601 7th Ave SW, Puyallup, WA 98371
President's Dinner
Saturday, October 5, 5 – 7:30 pm
All are welcome to this special dinner. President Belton will give a state of the University update and share his vision to move PLU forward and further position the University as a leader in the region and beyond. Olson Auditorium
Price: $40
Golden Club Brunch
Sunday, October 6, 9:30 -10:45 am 
The Class of 1969 is officially golden! Graduates 50+ years are encouraged to attend the Golden Club Brunch to welcome in the class of 1969 and connect with other alumni for this delicious brunch. Mary Baker Russel Music Center, Room 322
Free – registration required
University Congregation
Sunday, October 6, 11 am – 12 pm
Join us for worship. All are welcome! Mary Baker Russell Music Center, Lagerquist Concert Hall