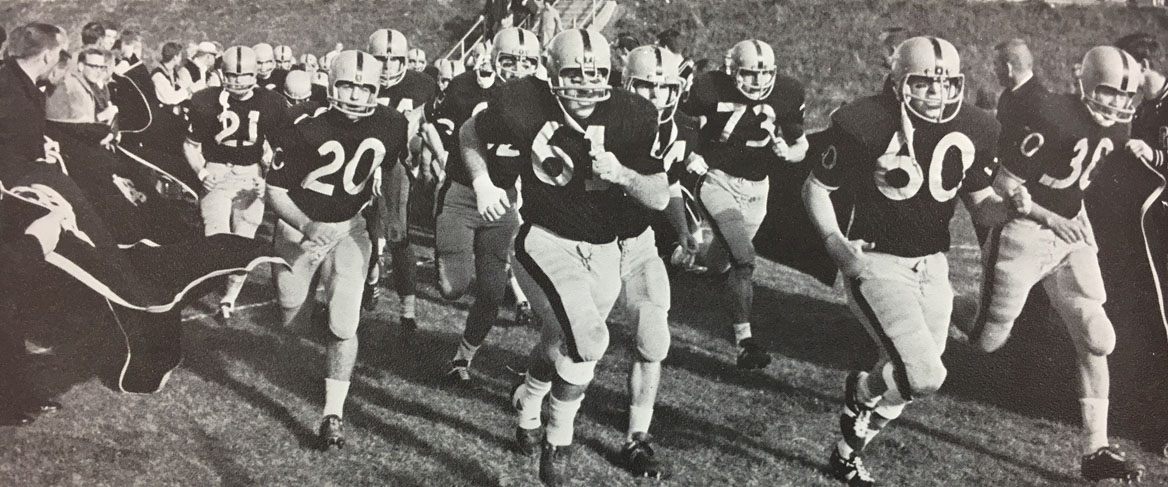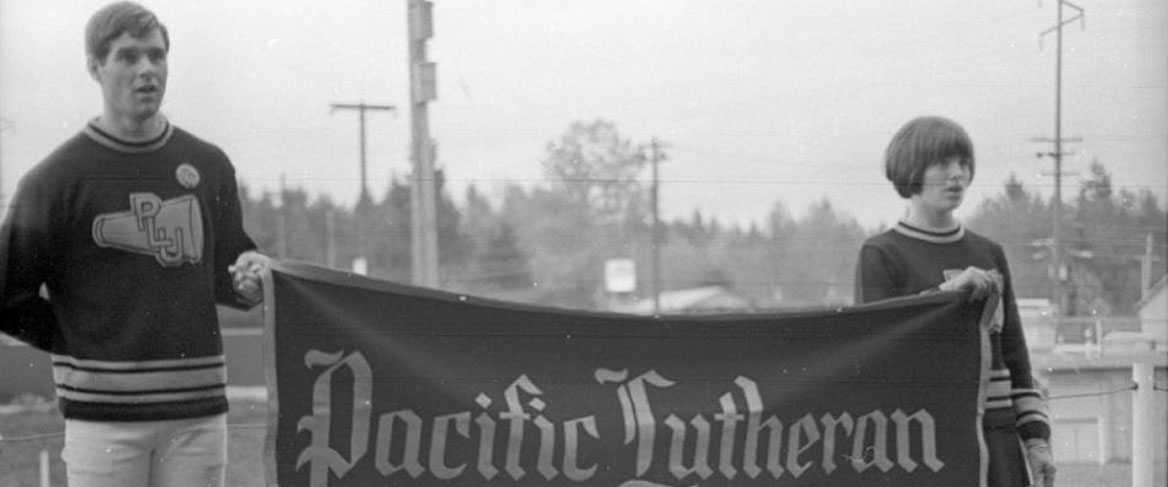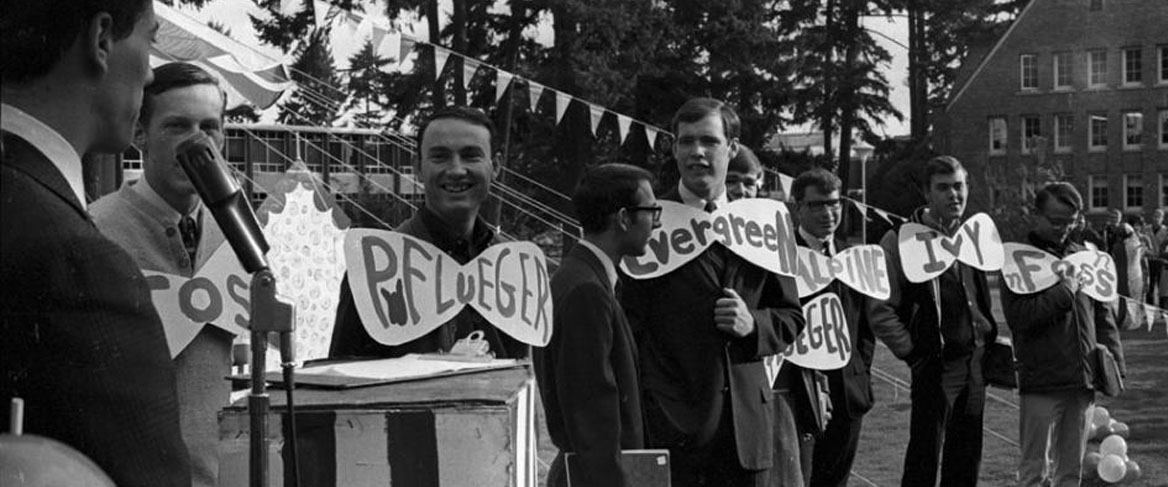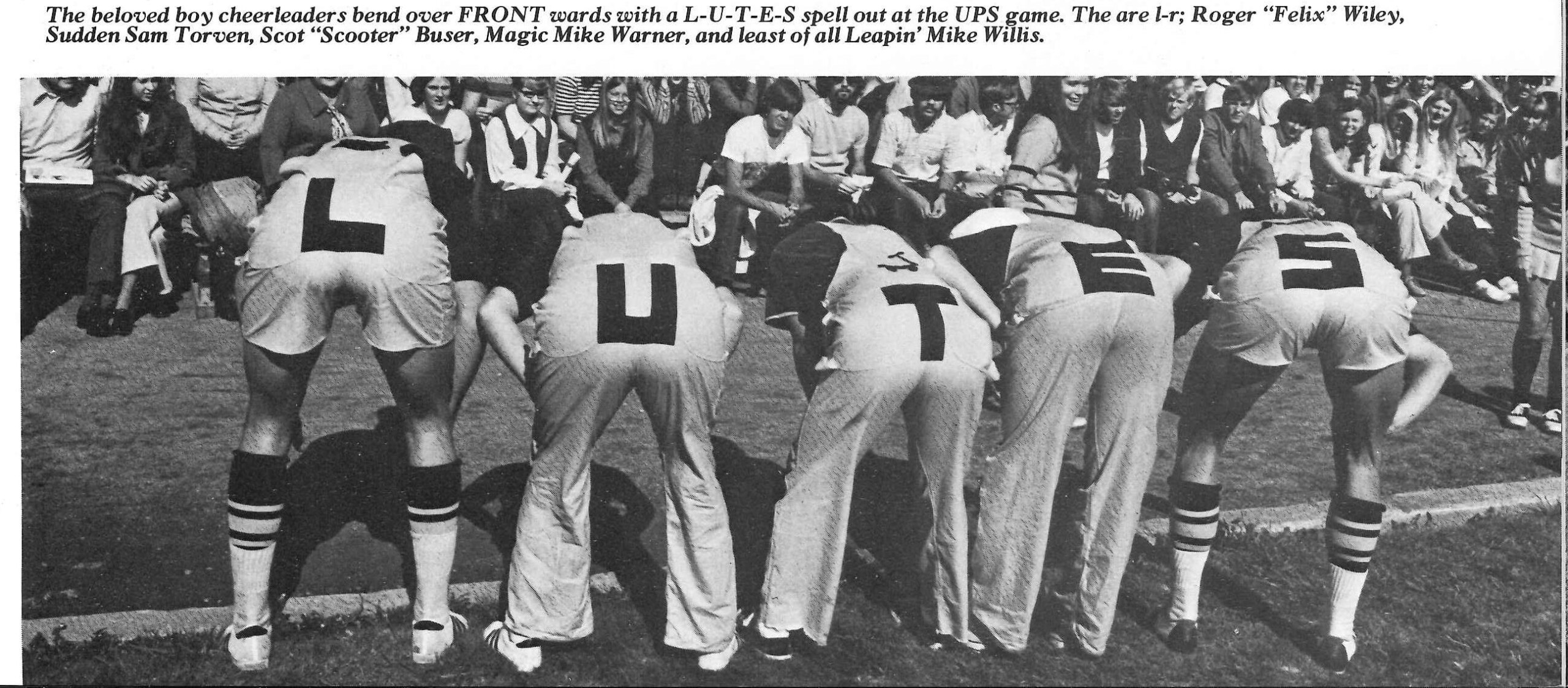 Pacific Lutheran University Class of 1969
Greetings Class of 1969!
The Class of 1969 celebrated their 50th reunion the first week of October. Even though it may have seemed like a gathering of strangers, the years fell away and recognition and shared times returned quickly!
Class Photo
First Row (L-R): Rosemary (Cameron) Stallings, Barry Jordahl, Mike Burton, Donnajo (Holmes) Putzier, Barbara (Calhoun) Moore, Sherrie (Worthington) Gerheim
Second Row: Helen (Sletten) Carpenter, Ann (Whitelock) Herfindahl, Sharon (Swanson) LeMay, Sharon (Willms) Dillinger, Marjorie (Weiss) Ray, Douglas Wright, Ellen (Schnaible) Breiten, Jan Loreen-Martin, Nancy Kingston, Garnet Templin-Imel
Third Row: Julie (Svendsen) Anderson, Barbara (Thompson) Aune, Patti (Callow) Krieger-Martin, G. Lee Kluth, Pam (Bach) Kluth, Bruce Eklund, Chris Anderson
Fourth Row: Ron Grewenow,  Patsy (Davies) Johnson, David Hanson, Sandy Sanford, Rick Rouse, Betty (Burton) Beecher, Susan (Van Hoy) Burchfield, Barbara (Maier) Eklund, Terri Rae Anderson, Annette (Sivertson) Johnson, Karen (Emerson) Recher, Jan (Knight) Boyanovsky, Dennis Goin
Fifth Row: Linda (Zingleman) Ellingboe, Phil Isensee, G. Lee Raaen, David Johnson, Bill Ranta, Marv Slind, Tom Stuen, John Knapp, Ken Bakken, Jim Ojala, Stephen Stout, Norman Aune, Bob Klavano, Phil Goldenman, Curtis Pearson, Rick Nelson, Richard Holmes, Richard Huling, Kristian Erickson
1969 Slideshow
Classmate Dennis Goin worked with the PLU Archivist and created an amazing slideshow that was viewed during the reunion. Unfortunately, due to copyright laws the music has been taken out.
50th Reunion Photos
View photos from the Class of 1969 reunion reception and dinner on Friday, October 4. Special guests included University  Photographer Ken Dunmire and Dr. Wilma Peterson, Assistant Professor of Nursing in Pediatrics.
Golden Club Brunch and University Congregation
The Class of 1969 was invited to the Golden Brunch this year, as it is for those that attended PLU 50 years ago or earlier. President Allan Belton took questions from the room on various topics. Following the brunch, many went on to attend the University Congregation. Choir of the West alumni were invited on stage to sing with the current Choir of the West students.
See who attended!
Questions or concerns?
Contact the Alumni Relations Office at alumni@plu.edu
or (253) 535-7415.
Endowed Scholarship
The class of 1969 created an endowed scholarship to honor their 50 years! Gifts support students who need additional assistance decreasing "the gap" – the difference between the financial aid PLU is able to offer and the cost of  attendance.
The Turbulent Sixties and American Culture Today
Professor Emeritus Phil Nordquist and Angie Hambrick, Associate Vice President of Diversity, Justice and Sustainability, explored what has changed and what has remained the same in 50 years. A big thank you to Rick Rouse and G. Lee Kluth for their work on creating this session.