Jazz Ensembles at PLU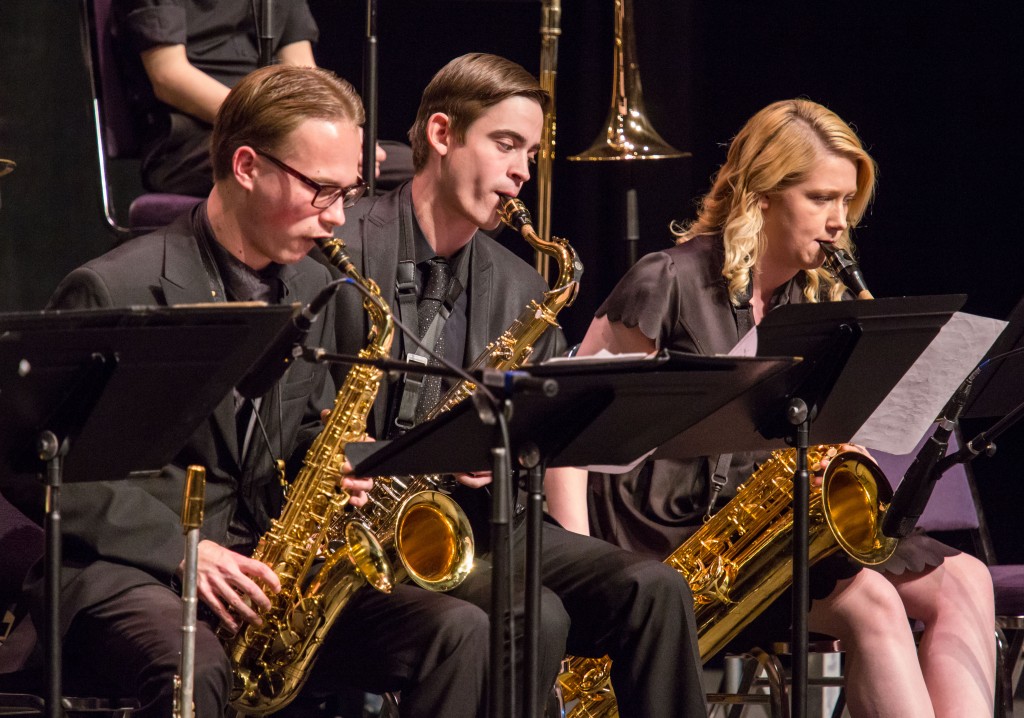 University Jazz Ensemble
Under the direction of Dr. Cassio Vianna
The University Jazz Ensemble (UJE) is the critically-acclaimed large ensemble representing jazz and creative music at Pacific Lutheran University. The ensemble performs four concerts per season on the PLU campus, and it often appears at jazz venues in the Puget Sound area, regional high schools, and national jazz festivals. Every four years, the UJE takes an international tour with the university wind ensemble. Past tours have included Scandinavia, China, Australia, Spain, and Portugal, with performances at venues such as The Aula at the University of Oslo, Tivoli Gardens in Copenhagen, music conservatories in Beijing, Xi'an, and Shanghai, the Great Wall of China, Dizzy's Jazz Club in Melbourne, Australia, and the Sydney Conservatory of Music.
The ensemble repertoire includes traditional jazz big band works from all eras of the music, as well as new compositions and arrangements by contemporary composers and PLU students. Under the direction of Dr. Cassio Vianna, the UJE has expanded its repertoire to include a wide variety of Brazilian musical genres.
The UJE holds auditions the weekend before classes begin in the fall. The ensemble meets Mondays, Wednesdays, and Fridays, from 1:45-3:15 p.m.
Jazz Chamber Ensemble
Under the direction of Dr. Cassio Vianna
This class is an organized jazz combo rehearsal and forum, and it also serves as a beginning improvisation class. The jazz combo class includes combo and improvisation coaching, and performance of original and standard jazz combo repertoire. Jazz combos perform on campus twice a year, and they are often featured at jazz venues and jazz festivals. The class meets Tuesdays 1:45-3:15 p.m., and it is available to any PLU student, vocal or instrumental.