Black History Month: Seeking (a Supreme Court) Justice
February 2, 2022
(CNN)- President Joe Biden committed to nominating the nation's first Black female Supreme Court justice, as he honored retiring Supreme Court Justice Stephen Breyer at the White House on Thursday.
"The person I will nominate will be someone with extraordinary qualifications, character, experience and integrity. And that person will be the first Black woman ever nominated to the United States Supreme Court," Biden said. "It's long overdue in my view. I made that commitment during the campaign for president, and I will keep that commitment."
– from https://www.cnn.com/2022/01/27/politics/biden-breyer-announcement/index.html
In honor of Black History Month, this exhibit focuses on the intersections of race, law, and justice and features print books from the collection that highlight topics that include Black women intellectuals and lawyers; women and the Supreme Court; Supreme Court cases such as Dred Scott v. Sandford and Loving v. Virginia; Jim Crow laws and the Voting Rights Act.
Background about why we celebrate Black History Month.
Recent Supreme Court news articles available through Mortvedt Library.
Print books (on display)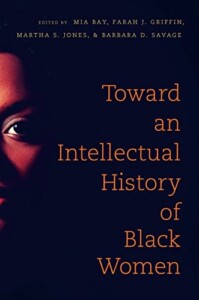 E185.61.V35 2010 Living with Jim Crow : African American women and memories of the segregated South
E185.89.I56T69 2015 Toward an intellectual history of Black women
F279.C49N458 2011 Forging freedom : Black women and the pursuit of liberty in antebellum Charleston
HV6626.2.R57 2012 Arrested justice : black women, violence, and America's prison nation
HV9950.M64 2015 The political roots of racial tracking in American criminal justice
KF224.L68W35 2014 Race, sex, and the freedom to marry : Loving v. Virginia
KF228.S27D74 2010 The Dred Scott case : historical and contemporary perspectives on race and law
KF299.A35R43 1998 Rebels in law : voices in history of Black women lawyers
KF4758.M39 2011 Reasoning from race : feminism, law, and the civil rights revolution
KF4893.M39 2013 Bending toward justice : the Voting Rights Act and the transformation of American democracy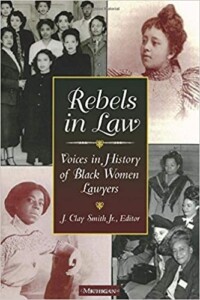 KF8748.F79 2009 The will of the people : how public opinion has influenced the Supreme Court and shaped the meaning of the Constitution
KF8775.G88 2012 The rhetoric of Supreme Court women : from obstacles to options
KF9227.C2M37 2019 Killing with prejudice : institutionalized racism in American capital punishment
KFM7142.W35 2010 Jury discrimination : the Supreme Court, public opinion, and a grassroots fight for racial equality in Mississippi
LC2741.E93 2007 Black women in the ivory tower, 1850-1954 : an intellectual history