Welcome to Academic Assistance at Pacific Lutheran University
Academic Assistance at PLU has been transformed! We have an open and very welcoming conceptual space, new furniture, a new carpet, and booths for comfortable group study sessions. All our tutoring services will be offered as usual beginning the second week of the semester. Come and visit us!
In Academic Assistance, you'll find free academic support services that can help you become a more effective, independent learner. Meet with a tutor, join a foreign language conversation group, work on study strategies, attend a group review session for one of your courses, or just stop by for free flashcards; you'll find them in our space on the first floor of the library! Just enter through the main doors and follow the blue carpet to the left.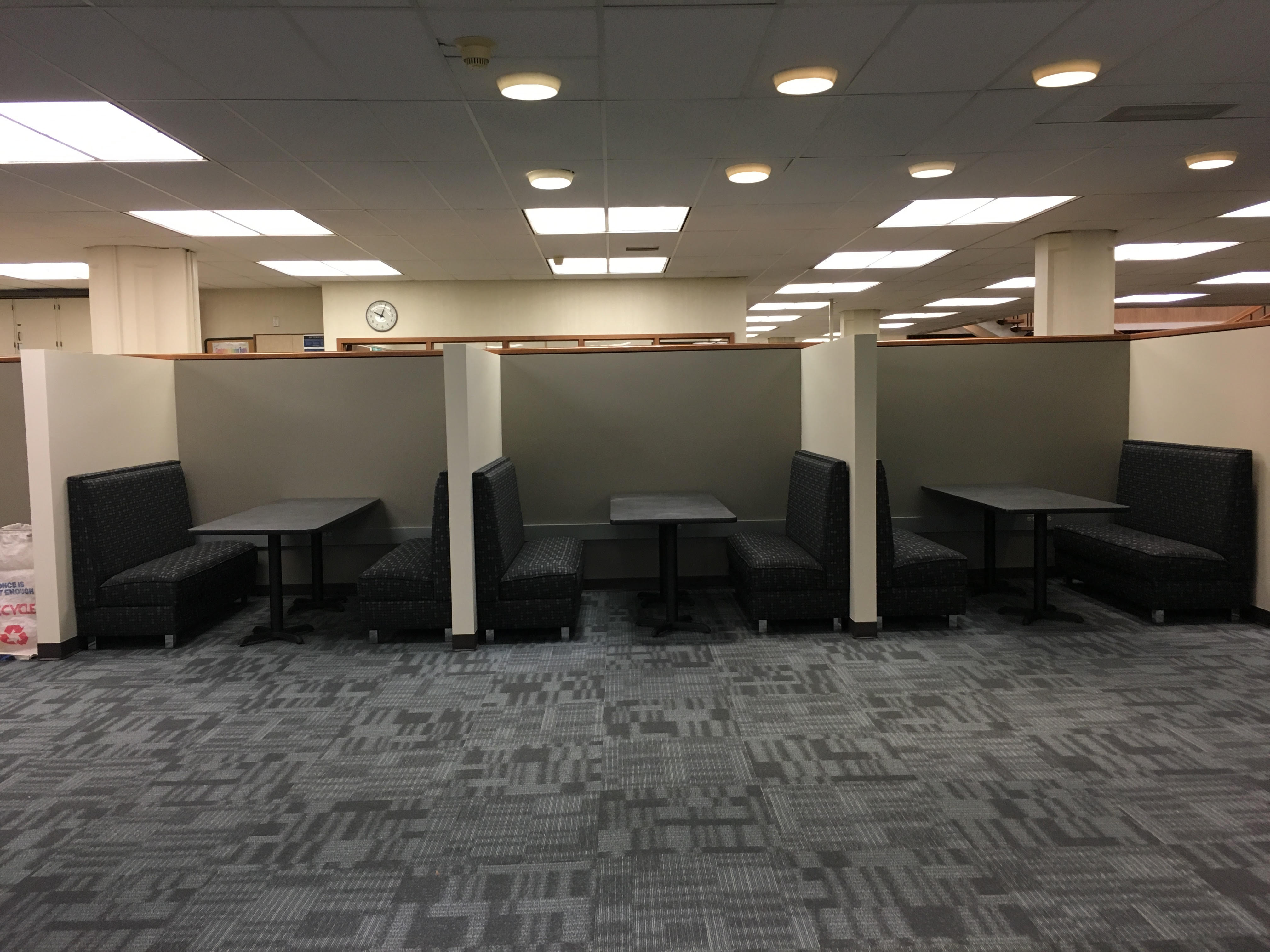 One-on-one tutoring appointments are made in half-hour blocks. To see which tutor can help you with a particular class, see the Tutoring Subjects.
To sign up for an individual tutoring session, follow the link to the  Center for Student Success and click on Schedule an Appointment.

You can also call us at 253-535-7518 or come by Academic Assistance (Library 1st floor).

If a tutoring session isn't exactly what you need right now, please check out these helpful tips on how to study for different disciplines: Biology, Chemistry, Economics, Mathematics, Nursing, Physics, Psychology, Sociology, and Statistics.  We also offer tips on Critical Reading, Time Management, Note Taking and High School vs. PLU.
Become a tutor!  The AAC usually hires students during spring semester to tutor for the following academic year.  Check the student employment website for our listing during this time.  All tutors are approved by the faculty.  If you are interested in becoming a tutor, let the faculty in your department know of your interest.