On Exhibit: Black Authors Writing about Racism
Black History Month Exhibit
January 27, 2021
[Exhibit has closed.] This exhibit is comprised of books by Black authors who discuss and analyze race and racism. The books are recent contributions to scholarship and narrative, most having been published since 2019. Book topics include feminism, fatigue, discourse, vilification, education, real estate, racism history, police violence, and mass incarceration. Themes such as social justice, criminal justice reform, persecution, exclusion, and structural inequality are explored alongside examples of persistence, resiliency, Black liberation, and humanity.
E-books as well as print books are included in order to make the exhibit accessible to campus community members who are not able to be on campus due to the coronavirus pandemic.
For a complete list of print and e-books in this exhibit, and their location or online links, see below.
E-books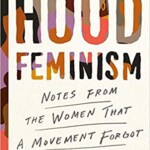 Kendall, Mikki. Hood Feminism : Notes from the Women That a Movement Forgot. New York, NY: Viking, 2020.
"A collection of essays taking aim at the legitimacy of the modern feminist movement, arguing that it has chronically failed to address the needs of all but a few women"– Provided by publisher.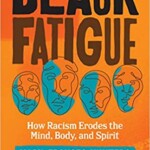 Winters, Mary-Frances. Black Fatigue: How Racism Erodes the Mind, Body, and Spirit. Berrett-Koehler Publishers, 2020.
"Black Fatigue tells the truth. Mary-Frances Winters brilliantly shows us how Black fatigue animates our way of living and how the racism that causes it shapes social structures and affects the distribution of advantage and disadvantage."
—Eddie S. Glaude Jr., author of Begin Again: James Baldwin's America and Its Urgent Lessons for Our Own, and Chair, Department of African American Studies, Princeton University (from Amazon.com)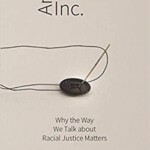 Blake, Felice, Paula Ioanide, and Alison Rose Reed. Antiracism Inc. : Why the Way We Talk About Racial Justice Matters. Santa Barbara, California: punctum books, 2019.
"Antiracism Inc. traces the ways people along the political spectrum appropriate, incorporate, and neutralize antiracist discourses to perpetuate injustice. It also examines the ways organizers continue to struggle for racial justice in the context of such appropriations." — Provided by publisher.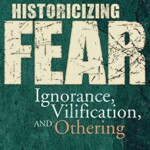 Chunnu, Winsome M., and Travis D. Boyce. Historicizing Fear Ignorance, Vilification, and Othering. Louisville: University Press of Colorado, 2019.
"A historical interrogation from a global perspective of the use of fear to vilify and persecute groups and individuals. Offering a look at racism, fearful framing, oppression, and marginalization, and how 'the Other' is defined and how fear is reinforced, spread, and used for political gain"– Provided by publisher.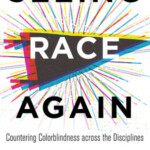 Crenshaw, Kimberlé et al. Seeing Race Again : Countering Colorblindness Across the Disciplines. Oakland, California: University of California Press, 2019.
"Every academic discipline has an origin story complicit with white supremacy. Racial hierarchy and colonialism structured the very foundations of most disciplines' research and teaching paradigms. In the early twentieth century, the academy faced rising opposition and correction, evident in the intervention of scholars including W.E.B. Du Bois, Zora Neale Hurston, Carter G. Woodson, and others, and by the mid-twentieth century, education itself became a center in the struggle for social justice."– Provided by publisher.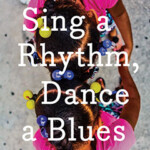 Morris, Monique W. Sing a Rhythm, Dance a Blues : Education for the Liberation of Black and Brown Girls. New York: The New Press, 2019.
"Sing a Rhythm, Dance a Blues reimagines what education might look like if schools placed the thriving of Black and Brown girls at their center. Morris brings together research and real life in this chorus of interviews, case studies, and the testimonies of remarkable people who work successfully with girls of color. " — Back cover.
Print books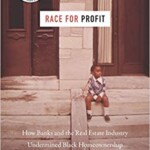 Taylor, Keeanga-Yamahtta. Race for Profit : How Banks and the Real Estate Industry Undermined Black Homeownership. Chapel Hill: University of North Carolina Press, 2019.
"A chronicle of the twilight of redlining and the introduction of conventional real estate practices into the Black urban market, uncovering a transition from racist exclusion to predatory inclusion. As new housing policies came into effect, the real estate industry abandoned its aversion to African Americans, especially Black women, precisely because they were more likely to fail to keep up their home payments and slip into foreclosure"– Provided by publisher.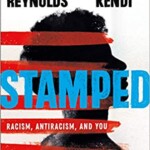 Reynolds, Jason, and Ibram X. Kendi. Stamped : Racism, Antiracism, and You. New York: Little, Brown and Company, 2020.
"A history of racist and antiracist ideas in America, from their roots in Europe until today, adapted from the National Book Award winner Stamped from the Beginning."– Provided by publisher.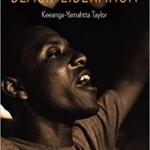 Taylor, Keeanga-Yamahtta. From #BlackLivesMatter to Black Liberation. Chicago, Illinois: Haymarket Books, 2017.
"Activist and scholar Keeanga-Yamahtta Taylor surveys the historical and contemporary ravages of racism and persistence of structural inequality such as mass incarceration and Black unemployment. In this context, she argues that this new struggle against police violence holds the potential to reignite a broader push for Black liberation"–Provided by publisher.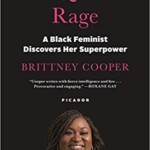 Cooper, Brittney C. Eloquent Rage : a Black Feminist Discovers Her Superpower. New York: St. Martin's Press, 2019.
"Too often Black women's anger is portrayed as an ugly and destructive force, but an eloquent rage keeps us all honest and accountable. It reminds women that they don't have to settle for less. So what if it's true that Black women are mad as hell? They have the right to be. Cooper reminds us that anger is a powerful source of energy that can give us the strength to keep on fighting." — Adapted from jacket.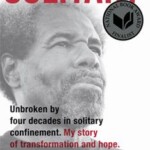 Woodfox, Albert, and Leslie George. Solitary : Unbroken by Four Decades in Solitary Confinement. My Story of Transformation and Hope. New York: Grove Press, 2020.
"[This] is the unforgettable life story of a man who served more than four decades in solitary confinement–in a 6-foot by 9-foot cell, 23 hours a day, in notorious Angola prison in Louisiana–for a crime he did not commit. That Albert Woodfox . . . was able to emerge from his odyssey within America's prison and judicial systems with his humanity and sense of hope for the future intact is a triumph of the human spirit, and makes his book a clarion call to reform the inhumanity of solitary confinement in the United States and around the world."–Dust jacket.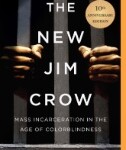 Alexander, Michelle. The New Jim Crow : Mass Incarceration in the Age of Colorblindness. New York: New Press, 2010/2020.
"[This book] has spawned a whole generation of criminal justice reform activists and organizations motivated by Michelle Alexander's unforgettable argument that "we have not ended racial caste in America; we have merely redesigned it." The tenth-anniversary edition, with a new preface by Michelle Alexander, discusses the impact the book has had and the state of the criminal justice reform movement today."–Provided by publisher.
Chatelain, Marcia. Franchise : the Golden Arches in Black America. New York, NY: Liveright Publishing Corporation, 2020.
"From civil rights to Ferguson, Franchise reveals the untold history of how fast food became one of the greatest generators of black wealth in America. Often blamed for the rising rates of obesity and diabetes among black Americans, fast food restaurants like McDonald's have long symbolized capitalism's villainous effects on our nation's most vulnerable communities."– Provided by publisher.