On Exhibit: Books in Support of Disarming Polarization Symposium
Posted by:
sennha
/ February 4, 2020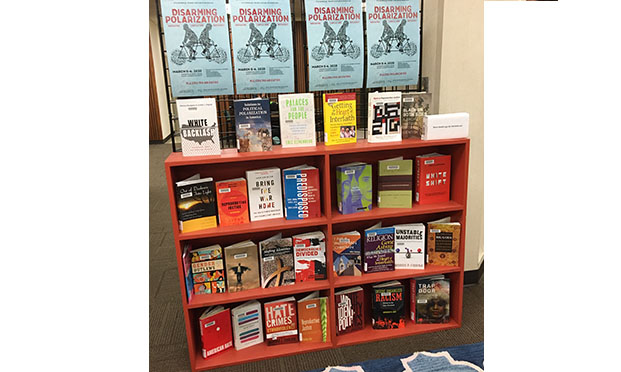 February 4, 2020
This exhibit, displayed in a living room setting in the Library lobby, is made up of reading materials from the Library's collection. Books highlight political and societal polarization, and the inability to communicate and collaborate, as it relates to problems such as climate change, food and water insecurity, immigration, poverty, and income inequality, as well as strained relationships among those of different races, ethnicities, religions, genders, sexual orientations, and social classes. (Exhibit closed March 17, 2020.)
This exhibit supports the 9th Wang Center Symposium: Disarming Polarization: Navigating Conflict and Difference. The symposium takes place March 5-6, 2020 in PLU's Anderson University Center.