On Exhibit: Resources about Acknowledging and Respecting Indigenous Languages and Land
November 17, 2021
Exhibit Overview
This exhibit highlights resources for exploring the south Puget Sound indigenous Salish family of languages, including Twulshootseed. As the PLU land acknowledgement notes, "PLU is on the traditional lands of the Nisqually, Puyallup, Squaxin Island and Steilacoom peoples; we acknowledge and respect the traditional caretakers of this land." This exhibit also highlights articles that speak to how land acknowledgements have been used, what they communicate, and what they don't say.
Language, oral and written, is key to culture transmission and retention. To revitalize Twulshootseed, the Puyallup Tribe of Indians has a language program and a website with extensive language-learning resources such as videos, literacy books, online classes, audio files, etc. The language has an alphabet of 43 characters with 18 sounds that are not verbalized in English. To learn more about Twulshootseed visit https://www.puyalluptriballanguage.org/about/.
Translations of languages by non-indigenous speakers can be fraught with misinterpretations, misrepresentations, mispronunciations, and colored by the translator's own biases. The language books in this exhibit, which include translations, are not authored by indigenous people.
Resources
Webpages/Videos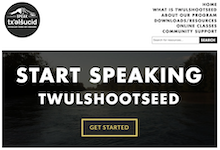 Puyallup Tribal Language Program
About the Program https://www.puyalluptriballanguage.org/ptlp
Start Speaking Twulshootseed https://www.puyalluptriballanguage.org/index.php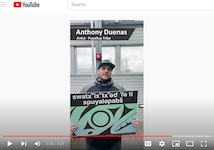 Watch artist Anthony Duenas' video about the Twulshootseed sign he designed: https://youtu.be/nVXRiO8IDzwhttps://youtu.be/nVXRiO8IDzw
The Puyallup Tribal Language program worked with Native artists to create txʷəlšucid yard signs. These signs were for the Puyallup Tribal community to share the Lushootseed language. The City of Tacoma coordinated the printing and distribution of more txʷəlšucid yard signs for the Tacoma Community.

Articles (online)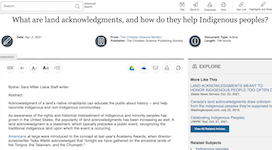 What are land acknowledgments, and how do they help Indigenous peoples? (2021, April 2). Christian Science Monitor, NA.
https://ezproxy.plu.edu/login?url=https://link.gale.com/apps/doc/A657269447/ITOF?u=taco36403&sid=bookmark-ITOF&xid=980204f9
"The land acknowledgment is intended for use by non-Indigenous members of society as a corrective measure, to recognize history. The atrocities committed against Indigenous populations — from genocide to forced assimilation — are only now coming into public consciousness, after being taught in school through a settler lens, if at all."
——–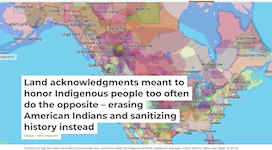 Land acknowledgments meant to honor Indigenous people too often do the opposite – erasing American Indians and sanitizing history instead. (2021, October 22). The Conversation. https://theconversation.com/land-acknowledgments-meant-to-honor-indigenous-people-too-often-do-the-opposite-erasing-american-indians-and-sanitizing-history-instead-163787
"Land acknowledgments have been used to start conversations regarding how non-Indigenous people can support Indigenous sovereignty and advocate for land repatriation.
Yet the historical and anthropological facts demonstrate that many contemporary land acknowledgments unintentionally communicate false ideas about the history of dispossession and the current realities of American Indians and Alaska Natives. And those ideas can have detrimental consequences for Indigenous peoples and nations."
———-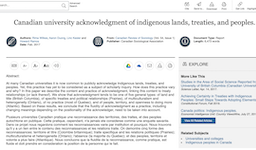 Wilkes, R., Duong, A., Kesler, L., & Ramos, H. (2017). Canadian university acknowledgment of indigenous lands, treaties, and peoples. Canadian Review of Sociology, 54(1), 89+. https://ezproxy.plu.edu/login?url=https://.gale.com/apps/doc/A487281295/AONE?u=taco36403&sid=bookmark-AONE&xid=99826c17
"At many Canadian universities it is now common to publicly acknowledge Indigenous lands, treaties, and peoples. Yet, this practice has yet to be considered as a subject of scholarly inquiry. How does this practice vary and why? In this paper we describe the content and practice of acknowledgment, linking this content to treaty relationships (or lack thereof)."

Print Books (on display)
These first two books listed are not related to Salish languages but are include in this exhibit due to their focus on indigenous language and writing.
E98.E85G46 2003 Genocide of the mind : new Native American writing
E98.E85A48 2006 American Indian rhetorics of survivance: word medicine, word magic
Below are books more locally focused on people and language.
E99.P98A5x Agreement between the Puyallup Tribe of Indians, local governments in Pierce County, the State of Washington, the United States of America, and certain private property owners
PM2262.K76 1999 The Salish language family: reconstructing syntax
PM2262.S6 Southern Puget Sound Salish: phonology and morphology
PM2262.S62 Southern Puget Sound Salish: texts, place names, and dictionary
PM2263.H4 Dictionary of Puget Salish