On Exhibit: The Best We Could Do
August 23, 2021
On Exhibit: Common Reading Book 2021, The Best We Could Do
The 2021-2022 academic year Common Reading book is the critically acclaimed graphic novel, The Best We Could Do by Thi Bui. In this timely and breathtaking memoir, Bui explores her experiences as a daughter of Vietnamese immigrants who escaped the fall of Saigon in 1975. Her book describes how she has come to understand her family's history and her sometimes fraught relationship with her parents in light of who she has become as a daughter, wife, and a mother. Told in a graphic novel format, Bui explores the universal themes of immigration and migration, family, racism and discrimination, duty, and redemption as they relate to the modern-day Vietnamese Asian-American experience. – from https://www.plu.edu/first-year/common-reading/
Mortvedt Library has many resources to support your reading of and engagement with The Best We Could Do. In addition to print books, the library has online films and journal articles and links to other content. Below is the virtual exhibit with links to resources.
Website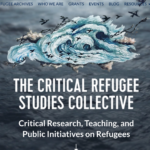 Critical Refugee Studies Collective. (n.d.) Critical Research, Teaching, and Public Initiatives on Refugees. https://criticalrefugeestudies.com/
Refugees have long been the objects of inquiry for fields such as sociology, history, and political science. Refugees are also often featured in the media serving as objects of suffering or agents of terrorism. The "Stories We Tell" about refugees are different from the ones featured in books or newspapers. The Critical Refugee Studies Collective believes that refugee storytelling allows for new forms of knowledge to be produced. This site enables for us to share our stories and our histories — together. – from Critical Refugee Studies website
Films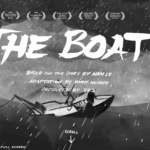 Huynh, M. (2015) The Boat. [animated webcomic] https://www.sbs.com.au/theboat/
'The Boat' an interactive graphic novel (a.k.a. animated webcomic) based on the acclaimed short story by Nam Le of 16-year-old Mai, sent alone by her parents on a boat after the Fall of Saigon.—from http://www.matthuynh.com/theboat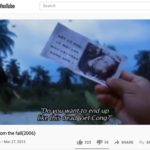 Tran, Ham. (2007, March 23). Journey from the Fall [Video].YouTube. https://www.youtube.com/watch?v=JKPPOLdDlNo
April 30, 1975 marked the end of Vietnam's two-decade-old civil war and the start of the exodus of hundreds of thousands of refugees. Despite his allegiance to the toppled South Vietnamese government, Long Nguyen decides to remain in Vietnam. Imprisoned in a Communist re-education camp, he urges his family to make the escape by boat without him. His wife Mai, son Lai and mother Ba Noi then embark on the arduous ocean voyage in the hope of reaching the U.S. and freedom.—from www.journeyfromthefall.com/Synopsis.aspx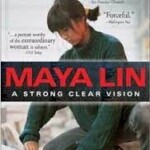 Terry S. & Freida, L. M. (Directors). (1994). Maya Lin: A Strong Clear Vision. [Film] American Film Foundation. https://video-alexanderstreet-com.ezproxy.plu.edu/watch/maya-lin-a-strong-clear-vision
Also available in the library: DVD NA737.L48M39 2003
The Academy Award-winning documentary is about Chinese-American sculptor and architect Maya Lin who, as a 21 student, designed the Vietnam Veterans Memorial in Washington, D.C. Some veterans were offended that an Asian-American was selected design the monument and the controversy is addressed in the film.—from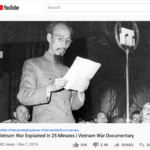 The Vietnam War Explained In 25 Minutes | Vietnam War Documentary [Film]. Youtube https://www.youtube.com/watch?v=7tNTh6KlXXU
The Vietnam War began in good faith, by good people with good intentions. But a combination of American overconfidence, Cold War tensions and imperialist tendencies the Americans had previously fought so hard against, made the war in Vietnam one of America's darkest pages in its short but dense history. By the end of the war, more than 58,000 Americans would die, as too would 250,000 South Vietnamese soldiers. Over 1 million North Vietnamese soldiers and Viet Cong guerillas would also perish as well as over 2 million civilians' from both the north and the south, and thousands more from Laos and Cambodia.  – from https://www.youtube.com/watch?v=7tNTh6KlXXU
Art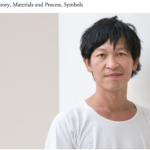 Guggenheim Museum. (n.d.). Danh VO. https://www.guggenheim.org/teaching-materials/teaching-modern-and-contemporary-asian-art/danh-vo-2
See sculptor and installation artist Danh Vo's Lot 20. Two Kennedy Administration Cabinet Room Chairs which references U.S. involvement in the Vietnam War
Danh Vo was born in Bà Rịa, Vietnam, in 1975. His family fled postwar Vietnam when the artist was four years old. A group of friends and neighbors led by Vo's father left their native country in a handmade boat, hoping to find eventual refuge in the United States. After being rescued at sea by a Danish shipping freighter, Vo and his family settled in Denmark. Vo uses various strategies to analyze the structures and processes that shape our identities, such as the American Dream, capitalist culture, civic bureaucracy, colonial history, migration, and religion.  – from the Guggenheim Museum website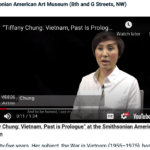 Smithsonian American Art Museum. (n.d.) Tiffany Chung: Vietnam, Past is Prologue. https://americanart.si.edu/exhibitions/chung
Tiffany Chung (b. 1969, Đà Nẵng, Viet Nam) is known for her multimedia work that explores migration, conflict, and shifting geographies in the wake of political and natural upheavals. Vietnam, Past Is Prologue makes visible a history hidden in plain sight for the past forty-five years. Her subject, the War in Vietnam (1955–1975), has achieved a nearly mythic significance in the United States. In Vietnam, "the War" devastated life as it had been known, dividing time into a "before" and "after." Yet missing from the narratives told by these two sides is the perspective of the South Vietnamese, on whose behalf the Americans entered the war.—from the website
Graphic Novels (print)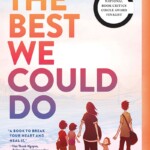 Bui, T. (2017). The Best We Dould Do : an Illustrated Memoir. Abrams ComicArts, an imprint of ABRAMS.
Call no: E184.V53 B85 2017 
The author describes her experiences as a young Vietnamese immigrant, highlighting her family's move from their war-torn home to the United States in graphic novel format.; "Exploring the anguish of immigration and the lasting effects that displacement has on a child and her family, Bui documents the story of her family's daring escape after the fall of South Vietnam in the 1970s, and the difficulties they faced building new lives for themselves"—from publisher description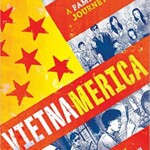 Tran, G. B. (2010). Vietnamerica : a Family's Journey. Villard Books, an imprint of Random House Publishing Group.
Call number: E184.V53 T713 2010
A memoir in graphic novel format about the author's experiences as the son of Vietnamese immigrants who fled to America during the fall of Saigon describes how he learned his tragic ancestral history and the impact of the Vietnam War on his family while visiting their homeland years later. – from the publisher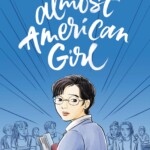 Ha, R. (2020). Almost American Girl : an Illustrated Memoir (First edition.). Balzer + Bray/Harper Alley, imprints of HarperCollins Publishers.
Call no: E184.K6 H323 2020
For as long as she can remember, it's been Robin and her mom against the world. Growing up as the only child of a single mother in Seoul, Korea, wasn't always easy, but it has bonded them fiercely together. So when a vacation to visit friends in Huntsville, Alabama, unexpectedly becomes a permanent relocation–following her mother's announcement that she's getting married–Robin is devastated. She is dropped into a new school where she doesn't understand the language and struggles to keep up. At home, she doesn't fit in with her new stepfamily.—from the publisher
Other books (print) on display in Mortvedt Library lobby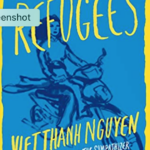 PS3614.G97R45 2017 The Refugees by Viet Thanh Nguyen
DS548.B7613 2009 Indochina: an Ambiguous Colonization, 1858-1954
DS556.8.B73 2000 Imagining Vietnam and America: the Making of Postcolonial Vietnam, 1919-1950
DS556.83.T7A3613 1985 The Red Earth: a Vietnamese Memoir of Life on a Colonial Rubber Plantation
DS557.7.L66 2016 Looking Back on the Vietnam War: Twenty-first Century Perspectives
E183.8.V5M54 2013 Misalliance: Ngo Dinh Diem, the United States, and the Fate of South Vietnam
E183.8.V5P4 The Pentagon Papers as Published by the New York Times
E183.8.V5P425 1993 The Pentagon Papers