On Exhibit (Virtually): Wang Center Contest Winners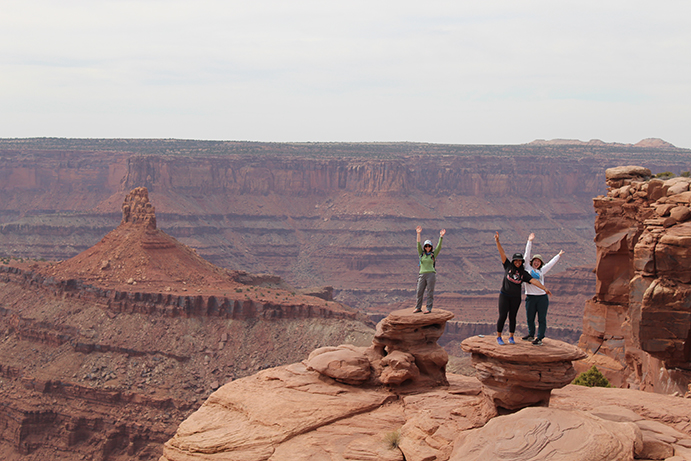 April 13, 2020
While Mortvedt Library's building is closed during the COVID-19 pandemic our exhibits continue–we are highlighting PLU students' work online. Follow this link to the virtual exhibit of the Wang Center's photo and video contest winners.
The Annual Wang Center Photo & Video Contest is an opportunity for students to reflect upon their study away experience and to share images with the PLU community. Mortvedt Library displays these photos in the lobby every Spring to promote study away and to give students an opportunity to have their work viewed by a large audience.
Featured image: "The gold metal in geology goes to . . ." by Isabel LaRue (class of 2020)
received first place in the Lutes Away category. LaRue writes, "Exploring Deadhorse State Park gave us a chance to observe geological layers all around us, and realize just how grand the world that we are studying really is."
Location & Date: Utah, March 2019.