2023 PLU Weathermon Jazz Festival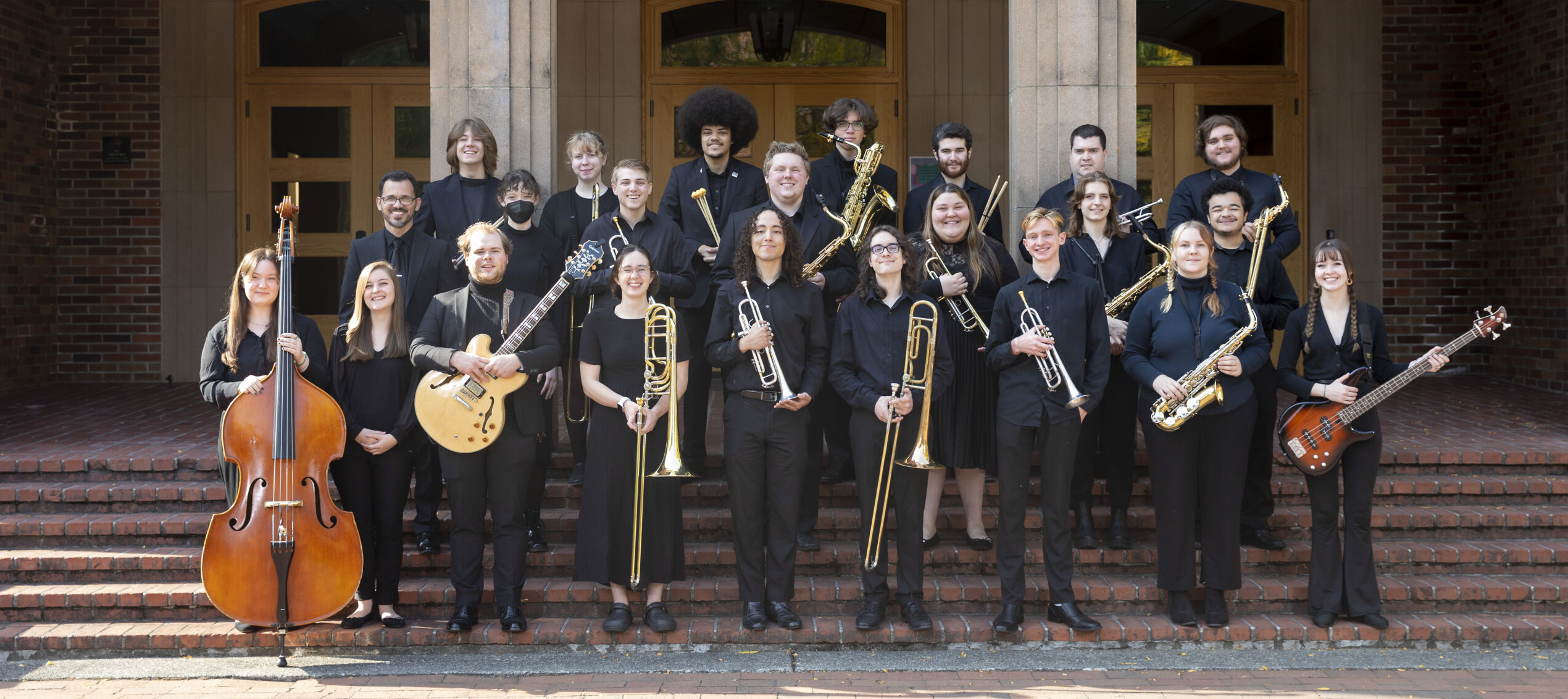 Tuesday, March 21, 2023
Mary Baker Russell Music Center & Karen Hille Phillips Center for Performing Arts
Dr. Cassio Vianna, Director
The PLU Weathermon Jazz Festival is a non-competitive music event that aims to provide helpful feedback to jazz ensembles and band directors; to inspire the next generations of jazz musicians through professional concerts, clinics, and masterclasses; and to build connections in the jazz community within our region and beyond.
Performance/clinic: Each school band will perform and receive a 30-minute clinic from two professional jazz educators following their performance on stage
Midday Concert:  The PLU Jazz Ensemble will perform a short concert featuring special guest Aubrey Logan
Artist Talk/Q&A: Aubrey Logan will share stories of her career followed by a Q&A session
Registration fee: $200

Evening Concert: A full performance by our guest Aubrey Logan with the PLU Jazz Ensemble and the PLU Jazz Faculty (7:30pm)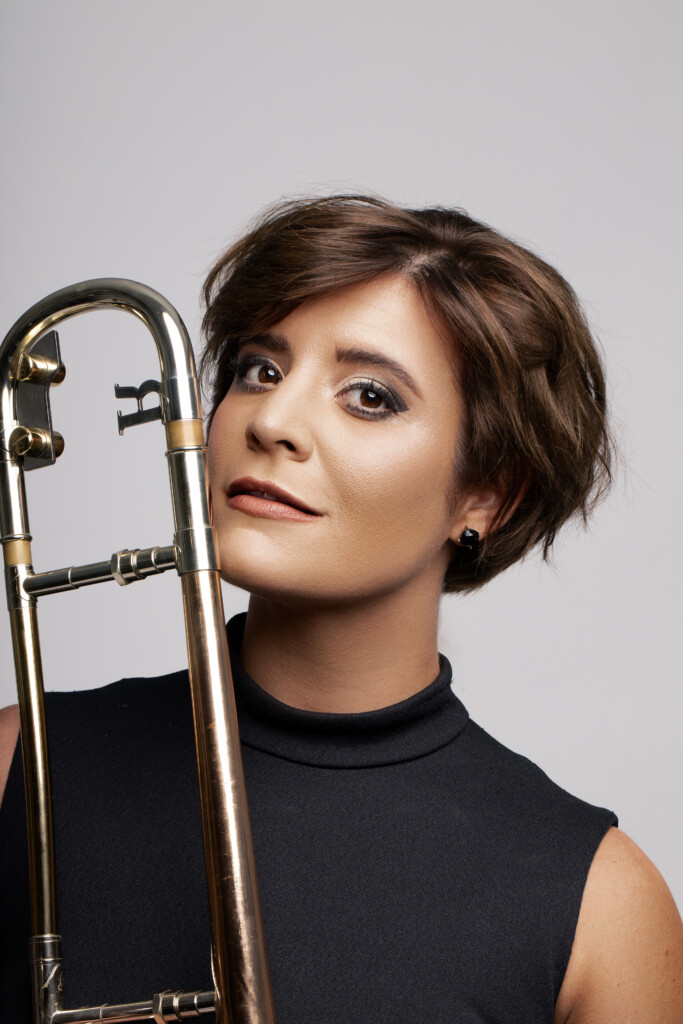 We are excited to host a very special guest artist this year: singer, trombonist, and songwriter Aubrey Logan. Logan graduated from Berklee School of Music in 2010, and since then she has recorded three solo albums and has collaborated on many others. Logan won the Audience's Choice Award and the Jury's First Place Award at the 2009 Shure-Montreaux Jazz Festival in Switzerland; she is also a featured artist for Postmodern Jukebox.
Her first album in 2019 made her a household name with music aficionados around the world. Because it was that album, Where the Sunshine is Expensive, that showed the depth of songwriting that she is capable of.
In between her recording commitments, Logan finds time to share the stage with Alabama Shakes, Meghan Trainor, Pharrell Williams, Josh Groban, Dave Koz, The Commodores, and Boston Pops at venues as diverse as Ronnie Scott's famous jazz club in London to the expansive Hollywood Bowl in Los Angeles. She's appeared on Jimmy Kimmel and the Grammys' Award Show and ABC's The Goldbergs. She's recorded a duet with her childhood hero, Gloria Estefan. She's beloved by not just the dedicated fans of Postmodern Jukebox, but she considers the creator, Scott Bradlee, and her colleagues within the collective her true friends; And she loves performing. But it is in her writing that we find out who Aubrey Logan really is.
"A singer, trombone player and a songwriter, her body of work is underscored by the integrity of a performer that is able to stretch herself emotionally across a musical landscape that defies description. Complex and still retaining the intimacy of stories that are both personal and inspiring, Aubrey is able to bring a wealth of experience to her song writing that touches the deepest part of the human experience."
Aubrey's latest album is titled Standard, released in 2021.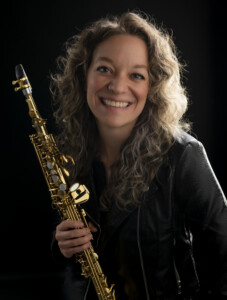 Kate Olson is an improvising saxophonist and music educator based in Seattle, WA. She can be heard performing with her own projects KO SOLO and KO ELECTRIC, and as a collaborator with Syrinx Effect, Ask the Ages, the Seattle Rock Orchestra, the Royal Room Collective Music Ensemble and Electric Circus (led by Wayne Horvitz), the Seattle Jazz Composer's Ensemble and with such Seattle staples as the Seattle Men's and Women's Choruses and cabaret producers Can Can Presents and Verlaine & McCann. Kate has a BA in Music (Jazz Emphasis) from the University of Wyoming and an MM in Improvisation from the University of Michigan. Kate's international resume continues to grow, including performances in Russia, Latvia, Turkey, Switzerland, South Korea, Cuba, and Slovakia. She has appeared on stage with Terry Riley, Stuart Dempster, Pauline Oliveros, Allison Miller, Bobby Previte, Skerik, Patricia Barber and pop music icons Elvis Costello, Brandi Carlile, Sir Mix-a-lot, Matt Cameron, and Big Star's Third (featuring members of REM, the Posies, and Nada Surf) among others. Kate was nominated in 2011 and 2013 for the Earshot Golden Ear Award in the Emerging Artist category, and in 2014 and 2016, she was nominated for the Best NW Instrumentalist Category, and in 2016 her band KO Ensemble was also nominated as best NW Alternative Group. In 2019, KO Ensemble won a Golden Ear Award for Best Acoustic Ensemble.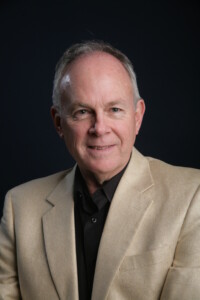 Dr. David Lee Joyner is an in-demand pianist, composer, vocalist, and educator in the Pacific Northwest region and owner of DLJ Music Services. He is a native of Memphis, Tennessee. David came to western Washington from the University of North Texas in Denton, where he held the position of Associate Professor of Jazz Studies from 1986 to 2000. From 2000-2017 he was Professor of Music at Pacific Lutheran University in Tacoma, Washington. He received his Bachelors degree in composition and Ph.D. in ethnomusicology from the University of Memphis, and his Masters degree in composition from the University of Cincinnati College-Conservatory of Music. Dr. Joyner has performed and lectured all over the world and has backed up such celebrities as Bob Hope, Henry Mancini, Rich Little, and Danny Thomas. A scholar in jazz and popular music, he has written numerous published articles and books, including a chapter for The Cambridge History of American Music and the third edition of his history text American Popular Music, published by McGraw-Hill. He is currently working on a biography of rock 'n roll pioneer Bill Haley, commissioned by the Haley estate. David also serves on the board of directors for Pacific Public Media that includes independent radio station KNKX in Seattle and Tacoma. His CD Up Front, featuring fourteen of his original compositions, his piano artistry, and some of the finest jazz musicians in the Northwest, was released in 2022. www.dljmusicervices.com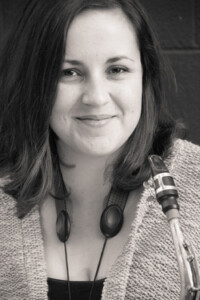 Currently residing in Portland, Oregon, Jessika Smith (Jessie Smith, formerly Jessika Leek) is a composer, saxophonist, and music educator. She is the director and coordinator of the Jessika Smith Big Band and the Eugene Composer's Big Band, and she co-leads the Jessika Smith/Roger Woods Big Band. Jessika plays frequently in Oregon and Washington with assorted jazz groups, and she currently teaches music and band at Parkrose Middle School in Northeast Portland. The Jessika Smith Big Band's debut album, Tricks of Light, was released with PJCE records on December 18, 2015. Jessika can be heard on Torrey Newhart's Obsidian Animals album Sound In-Sight, Milonga's The Brown Album, Bob Curnow's The Music of Pat Metheny and Lyle Mays Vol. 2, among others. Smith's composition Cyan Thread was the winner of the 2015 National Band Association Young Jazz Composer's Contest. In 2013, Jessika's composition, Lights for large jazz ensemble was the winner of the first annual Seattle Women's Jazz Orchestra Composition Contest. Jessika taught for many years at the EWU Jazz Dialogue Summer Camp, regularly teaches at the Seattle Saxophone Institute Summer Camp, and has taught at the Seattle JazzEd Prep Camp. She has adjudicated at the Northwest Jazz Band Festival in Gresham (OR), the Oregon Jazz Festival in Eugene (OR), the City Jazz Festival in Fresno (CA), the EWU Jazz Dialogue Festival in Cheney (WA), the Pleasant Hill Jazz Festival in Pleasant Hill (OR) and the Reno Jazz Festival (NV), and she gives clinics and workshops in saxophone, composition/arranging and jazz improvisation.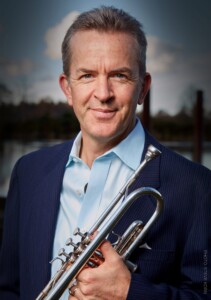 Singer/trumpeter/bandleader and educator Jake Bergevin has recorded two albums as leader and has been a featured artist with diverse groups such as the Tacoma Symphony, the Spokane Jazz Orchestra, Seattle Women's Jazz Orchestra, and many more. He leads his own groups including the Javatown Swing Orchestra and the Jake Bergevin Quartet and can also be heard playing with many other notable northwest bands and musicians. Jake has played performances at many of Seattle's most prestigious venues and events, including the Showbox Theatre, Paramount Theatre, Bumbershoot, Folklife Festival, five years running at the Ellensburg Jazz in the Valley Festival. Also a successful band director and conductor, Jake Bergevin has held leadership positions with the IAJE (International Association for Jazz Education). He has served as the WMEA (Washington Music Education Association) Jazz Curriculum Chair and led the Educator Track at the Centrum Jazz Port Townsend Festival. He has continued to share his passion for music with many successful students through music mentoring in both public and private teaching settings.