Spotlight on Recent Graduates
Elle Sina Soerensen '20
My name is Elle Sina – I am Sámi, born in Tromsø in Northern Norway. I mainly grew up in Norway, but I also lived in Vancouver a couple of times during my childhood as that is where my mom's family lives. When I was thinking about university I wanted to go somewhere that would bring me closer to my Canadian family, which is why I ended up at PLU. My decision to attend PLU was a last-minute decision, but I am beyond grateful I chose to do so. Through PLU and specifically through the NAIS program I was able to explore topics that have always been of interest to me, namely topics around Indigenous peoples and issues. The NAIS program also gave me the space to explore and understand my own indigeneity, both on a personal and a scholarly level, which has helped me grow immensely. Because of this and because of the support and encouragement from the faculty within the program I realized that my future endeavors belonged where my passions belong. I am therefore currently attending the University of Saskatchewan where I am doing my masters in Indigenous Studies. I am extremely lucky to be here as I get to work with some amazing scholars and learn from incredible people. It is a really great experience and I am very grateful to now be part of a second group of growing Indigenous scholars, all with their own unique and inspiring perspectives and ideas.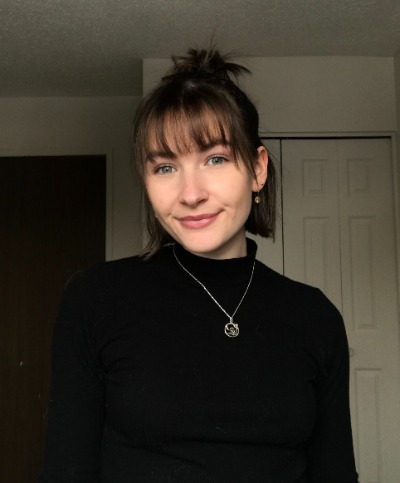 Dejan Ann Kahilinaʻi Perez '20
My name is Dejan, and I'm originally from Honokaʻa, Hāmākua, Hawaiʻi. I'm currently pursuing my M.A. in Pacific Islands Studies at the University of Hawaiʻi at Mānoa. PLU's NAIS program did more than connect me to the intelligent and bright academic community of NAIS, but (re)connected me back to myself as a Kanaka Maoli. The faculty and staff carved a place that values Indigenous knowledge and its thinkers, letting me be my whole self in academia. I take my academic and personal preparation into my graduate studies with the intent to be an Indigenous faculty who does the same elsewhere.
Mathilde Magga ('20)
My name is Mathilde Magga and I am a Sámi woman from Northern Norway. I just entered the MA/PhD program in literature at the University of Washington where I get to pursue my interests in Indigenous literature. When I first came to PLU 3 years ago, I had no idea what I was doing; I didn't even know if I wanted to stay for more than a year. But with the love, passion and mentorship I received both from the English department and the NAIS community, I found myself pushing harder for the things I wished for myself and for my community. That got me to where I am today and keeps me facing forward. I am forever grateful to my mentors and family at PLU who changed me for the better.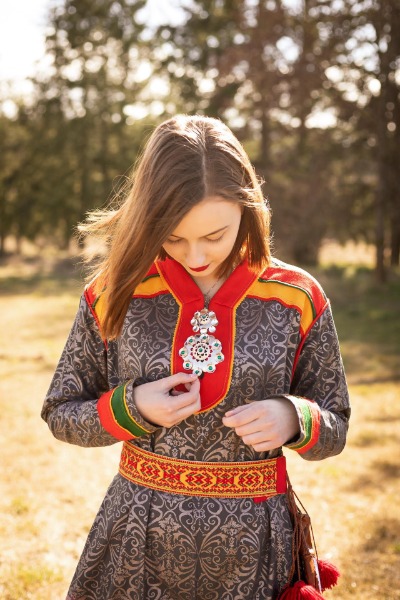 Individualized Major in NAIS
Kelly Hall '16
When she first got to PLU, Kelly Hall (Samish) was having a hard time finding a major that spoke to her. "I didn't know for sure what I wanted to do, and several fields I explored just didn't fit right," she said. "I hadn't settled and was looking for something else."
When Kelly learned that the NAIS Working Group was in the process of developing a program in Native American and Indigenous Studies, she took advantage of the university's Individualized Major option and worked with Professor Suzanne Crawford O'Brien to design her own major. She combined courses in Anthropology, History, Religion, and Xws7ámeshqen, the Samish language, with research with elders from her tribe.
"I just went back to what I was interested in," she said.
This led to a senior capstone project in which Kelly adapted Indigenous Samish concepts of interconnectedness to a K-12 cedar-based curriculum suitable for use in western Washington schools.
Working with Samish elder George Adams, she even developed a new Samish term, sqw'ó7 tse mékw'-stáng, to refer to the interconnectedness that permeates Samish thought.
Kelly is currently the Samish Language Program Manager for the Samish Tribal Nation.