Currently Reading:
Statement of Community Care
Statement of Community Care

October 30, 2018
Dear campus community,
Pacific Lutheran University's community is deeply rooted in care. It is in our mission to continue creating a campus environment that welcomes, values and protects the voices and vocations of our community members and recognizes the humanity in all of us — students, faculty, staff, alumni and beyond — even when others refuse to do so.
Events of the past few weeks have been difficult for many.
First, the congressional hearings for the Supreme Court nomination surfaced memories of trauma for many sexual assault survivors. Now, the federal government's potential move to narrowly define gender under Title IX will place an increased burden on transgender, non-binary and other LGBTQ community members.
In the past week, the nation has experienced three hate-filled crimes that have left many reeling.
On Wednesday, a man with a history of violence shot and killed two African Americans at a grocery store in Kentucky after a failed attempt to barge into a historically black church minutes before. On Friday, a suspect was arrested after explosive devices were mailed to elected officials and news organizations. The suspect in custody had railed against minoritized groups in hate-filled messages online.
On Saturday, we woke to news of a mass shooting at Shabbat morning services at the Tree of Life synagogue in Pittsburgh where 11 congregation members were killed. This happened just one day after PLU's 11th annual Powell-Heller Conference for Holocaust Education, a conference that empowers attendees to use the lessons of the Holocaust to challenge prejudices, violence and other forms of dehumanization. The timing served to heighten the shock.
There are no words. There are no words for our anguish, our anger and our despair when we experience this heart-wrenching news. As Rabbi and PLU partner chaplain Bruce Kadden said at a solidary event Sunday night at Temple Beth El in Tacoma, "We must struggle to find the right words, however inadequate, to process what has happened and to find a way to move from darkness toward light, from mourning to memory, from despair to hope." While we work to find the words to help our communities move toward light, memory and hope, we are grateful for the first responders, care givers and the love that holds community together.
PLU is a university of the Evangelical Lutheran Church of America. The ELCA has repeatedly spoken out against hatred and prejudice, including direct statements disavowing racism, anti-Semitism and discrimination in law or policy related to sexual orientation or gender identity.
In 1993, the ELCA published a call to confront racism, to engage in public leadership and to advocate for justice. In 1994, the ELCA Churchwide Assembly adopted the "Declaration of ELCA to Jewish Community," which repudiates anti-Judaism and its modern successor, anti-Semitism. A policy resolution, adopted by the Churchwide Assembly in 2013 – the highest legislative body of the church – instructed the presiding bishop to communicate public support for actions that prohibit "discrimination on the basis of actual or perceived sexual orientation or gender identity" and encouraged all ELCA synods, congregations and members to do the same.
I call on our community today to speak up with clear voices, to declare that racism, anti-Semitism, transphobia, bigotry, and all other forms of hate are unequivocally wrong and have no place on our campus. Our mission calls us to embrace people from all races, all faiths and no faith, all sexual and gender identities, all physical and mental abilities, all socio-economic and citizenship statuses, and all ages and backgrounds.
Thank you for working to make things better in our community. We learn together and are better equipped to serve the greater world through purposeful work — work that is enriched by the collective and diverse voices of passionate, thoughtful Lutes.
Take care of yourselves and let's take care of each other, because the world needs more Lutes.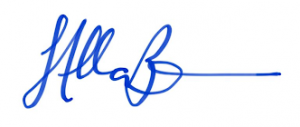 Allan Belton, Acting President
An interfaith service honoring the memory of the 11 congregation members who were killed at Tree of Life Synagogue in Pittsburgh will be held on Wednesday at 6:00 p.m. at Shiloh Baptist Church, 1211 South "I" Street in Tacoma.
Additional resources: