Currently Reading:
What's Happening This Fall
What's Happening This Fall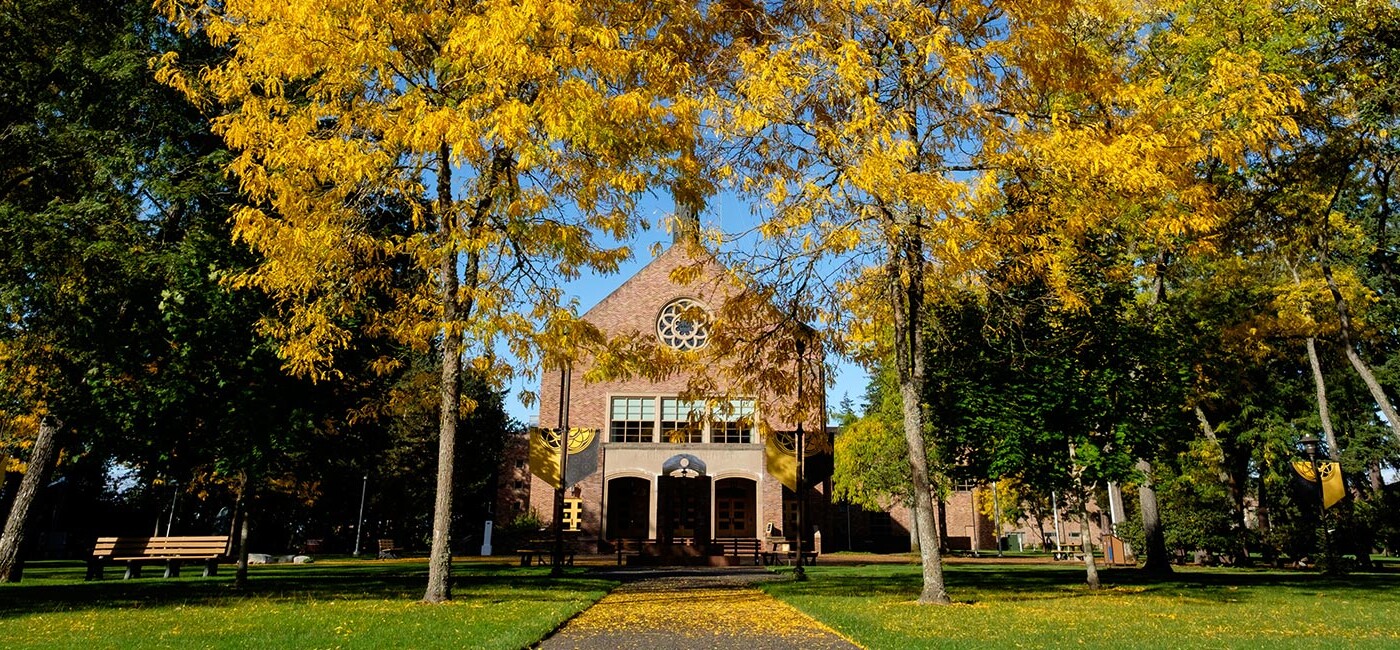 April 29, 2020
To: All students and families
From: Office of the President
Date: Wednesday, April 29 at 3:30 p.m.
Dear students and families,
My oldest son, a first-year university student, recently quipped, "Remote learning was okay for a few weeks, but I just want to get back to learning in person and enjoying life on campus." Our youngest, a high-school junior, responded with, "I just hope I'll get to experience college on a campus."
That sobering exchange reminded me of the uncertainty you are all dealing with right now. Today, I am reaching out to share with you PLU's intention to return to campus this fall, and how we are preparing to welcome you while continuing to care for the health and safety of students, faculty, and staff. Whether you're a returning or new Lute, our goal is to provide for the welcoming and purposeful learning experience that attracted you to PLU in the first place — all within the realities of the global pandemic that continues to impact us every day.
Our plan, based on modeling and indications from public-health agencies, is that we will return to in-person learning for the fall term with the appropriate and necessary health and safety measures in place. In Washington State, the governor's office is partnering with colleges and universities to develop a phased easing of the "Stay Home, Stay Healthy" restrictions issued in March. Higher education is on a shortlist of industries included in the initial planning for easing of restrictions — an easing that will be carried out thoughtfully, incrementally, and throughout the spring and summer. Of course, a successful return to campus life and the ability to maintain in-person learning remains highly dependent on the availability of testing and contact tracing, and on our ability to adapt in real time to potential increases in new cases or new public-health directives.
Fortunately, PLU is well prepared to welcome you to campus under multiple scenarios, because of the nature of our campus and the proactive leadership of our faculty, staff, and administration in preparing for such a return. A few ways in which we are prepared or preparing for a return to campus life include:
Our park-like campus setting. Our Tacoma address belies our physical reality: that PLU is a largely self-contained 156-acre woodland campus in the Parkland neighborhood, with comprehensive services and room to safely experience college life while maintaining physical distancing. Take our virtual tour to see/remember what it's like to walk across campus, experience the beautiful Lagerquist concert hall, attend a science class, and more.
Smaller class sizes. PLU's smaller class sizes — with a student-to-faculty ratio of 12:1 — make it easier to accomplish physical distancing. Fully 76% of classes in Fall 2019 had 25 or fewer students — and just 2% of all sections were at full classroom capacity. Roughly two-thirds of all PLU classes could accommodate current physical-distancing requirements with no changes.
Flexible classroom spaces. For classes with more students, we are planning to use flexible, larger spaces to allow for physical distancing. For the 2020–21 academic year, spaces traditionally reserved for conferences, events, and performances will transform into classroom spaces to enable appropriate physical distancing between students in all classes.
Academic program preparedness. A task force made up of leaders from across the academic division is actively planning for maximum flexibility and sharing of best practices for teaching remotely to prepare for any possible disruption, and in case any members of the class are particularly vulnerable and require special accommodation for remote learning.
Pandemic contingency protocols. PLU has established policies and protocols based on CDC and Washington Department of Health guidance for anyone experiencing possible exposure, those at heightened risk, and those returning to campus. We have also developed contingencies to provide living spaces, meals, and related services for self-isolation on campus, should it be necessary.
Online learning readiness. Since 2014, the PLU Teaching Online (PLUTO) program has prepared approximately half of our faculty to teach fully online or via blended courses — courses that capture the fundamental elements and high impact practices that are hallmarks of a PLU education, but are conducted in a virtual modality.
Continuous improvement in remote education. To prepare for new health directives in the future, PLUTO training will be available to all faculty this summer, and will incorporate lessons learned from students and faculty about what was most effective this spring. As part of our commitment to teaching excellence, we are also assessing student needs regarding access to technology for any distance-learning scenarios that may emerge.
Adaptable residential facilities. We are working to expand both our capacity for and enforcement of physical distancing in residence halls through various measures, including maximizing the availability of single rooms, reducing density in living spaces, and ensuring coverage by our residential staff with direct experience in managing public-health directives.
Flexible dining services. Our campus restaurants are self-operated rather than outsourced, allowing us to swiftly respond to new scenarios while continuing to care for students' needs. During our early response to COVID-19, we have demonstrated that we can quickly offer flexible dining programs that prioritize physical distancing and full implementation of public-health directives, while still providing students with a variety of high-quality, great-tasting, and nutritional choices that taste great.
Athletic program planning. We are partnering closely with the Northwest Conference and member schools to adjust practice and competition schedules and travel plans as needed to ensure the optimal student-athlete experience and full compliance with public-health directives. We also expect to offer a range of great recreational experiences, both outdoors in the Pacific Northwest and using the large spaces available to us on campus.
Performing and visual arts. All of our rehearsal and gallery spaces are large enough to accommodate appropriate physical distancing. Faculty are prepared to be flexible with the size of ensembles and theatrical productions, as well as repertoire and show selection. All musical performances and select theatre productions are streamed via PLU YouTube in high-definition video and high-quality audio. All 2020–21 art exhibits will also be available via a virtual tour, so student works can be shared with family and friends who are not able to see them on campus.
Emergency funding. In addition to CARES Act funding, PLU has raised over $150,000 in COVID-19 emergency funds, and additional donations are being sought. Help is available to both prospective and enrolled students experiencing pandemic-related financial challenges. If you submitted the FAFSA or WASFA but your 2018 income information no longer reflects your family's current financial situation, you can request to have your financial aid offer reconsidered.
Study Away leadership. PLU is a long-established leader in Study Away programming. Our Wang Center for Global Education is currently preparing for multiple scenarios, including the possibility that Study Away may need to be limited or postponed for the fall semester. Students who intend to study away for Fall 2020 are now registering for on-campus courses and housing to ensure that their studies will continue uninterrupted, should our programs be cancelled due to the pandemic.
Remote-health resources. Just prior to the emergence of COVID-19, PLU launched a new service called Lute Telehealth, which provides students with access to no-cost, on-demand physical and mental healthcare by phone or video chat, regardless of their location. Our on-the-ground Counseling and Health Centers also have added telehealth to the scope of services that they provide.
Hygienic living/learning spaces. Our facilities team have boosted their cleaning efforts and increased the frequency at which we sanitize high-touch areas, including railings, doors, and other high-traffic surfaces in our living and learning spaces. Our Campus Restaurant teams continue to be diligent in their cleaning protocols as well. Hand sanitizer and washing stations are never far away, and we continue to invest in our inventory of hygiene supplies.
Student care resources. The Student Care Network provides support and resources for students using a hybrid approach that engages students through in-person and online interactions to provide care and support.
These are just a few important examples of how PLU is demonstrating our commitment to welcome you to campus while caring for your safety. Of course, you likely have many more questions and will seek additional certainty as we get closer to the fall term. I encourage you to return regularly to our COVID-19 support site, and particularly to the Frequently Asked Questions section (FAQs specific for prospective students here), for regular updates, including any actions from state and local authorities that may impact our return to campus. I also strongly encourage you to stay in contact with your admission counselors, academic advisors, professors, and other support staff on campus — they can help answer your questions or bring them to my attention.
Stay connected, and stay safe.