CIC appoints Lynn Hunnicutt new Assistant Director of NetVUE
February 26, 2018
The Council of Independent Colleges (CIC) has announced the appointment of Dr. Lynn Hunnicutt, Professor of Economics at Pacific Lutheran University, as the assistant director of their Network for Vocation in Undergraduate Education (NetVUE). NetVUE is a nationwide network of colleges and universities formed to enrich the intellectual and theological exploration of vocation among undergraduate students.
Dr. Hunnicutt will continue to teach at PLU and will be working with NetVUE on a half-time basis from the PLU campus beginning July 2018. In this new role, she will have primary responsibility for administering NetVUE's wide array of grant programs.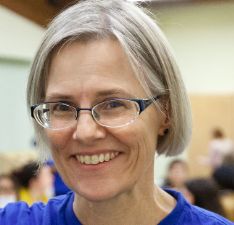 In his announcement of Dr. Hunnicutt's appointment, Richard Ekman, CIC President, wrote "Lynn has been deeply involved in conversations about vocational reflection and discernment since 2005, having served as the founding director of Pacific Lutheran's Wild Hope Center for Vocation. She also has served as a campus consultant for NetVUE and as co-chair of the Vocation of a Lutheran College conference. Her academic research examines how the discipline of economics addresses questions of calling and purpose. Lynn is currently helping to develop a book of essays on the role of vocation in various academic disciplines, with contributions from a diverse groups of PLU faculty members."
Please join us in congratulating Professor Hunnicutt on her new role.
*Note: All comments are moderated