Are you transferring to PLU?
Interested in ROTC?
Benefits
Financial:
Compete for an ROTC Scholarship that covers 100% tuition & fees
Room and Board gift from PLU valued at $11,000/year
$1200 a year for books/materials
Monthly stipend of $420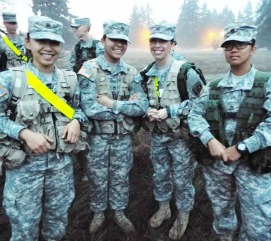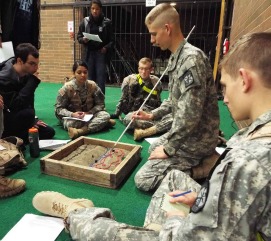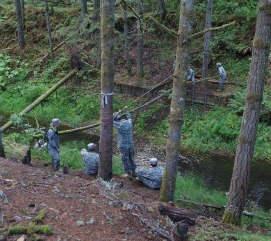 Skills
Leadership: You could have the opportunity to command soldiers as a Lieutenant, and ROTC will give you experience and guidance to help you develop your leadership abilities.
Management: Learn how to analyze, organize, plan, and execute missions in everyday life and in the field.
Problem Solving: Being able to solve problems is important no matter where you go, and ROTC will give you the confidence and analytical skills to help you solve a problem.
Teamwork: In ROTC you will work with peers from all age groups and from all over the country, getting to know many different kinds of people. You get to work with others closely to plan and work together for mission success.
Values
Patriotism
Pride
Army values: Loyalty, Duty, Respect, Selfless Service, Honor, Integrity, Personal Courage
Eligibility Requirements
US Citizen
Meet Army Physical Fitness Standards
Pass the DoD Physical Examination (DoDMERB)
Have at least a 2.5 GPA*
Gain acceptance to PLU, or to one of our satellite schools (Get a degree from SMU, UPS, or UWT but take ROTC classes at PLU)
*Minimum requirement. Higher scores will increase competitiveness.
OPTIONS:
Starting your freshman year and continuing until graduation
Compressing the 100 and 200 level Military Science together into your sophomore year
Attending Basic Training as a National Guard or Reservist
Interested?
Please contact our Scholarship and Enrollment Officer by phone at 253-535-8740 or by email rotc@plu.edu if you are interested in a scholarship or joining ROTC.