March 1st, 2023
The Servant Diplomat: Reflections on a Career in Diplomacy
by Ryan Gliha, Diplomat in Residence — Northwest, U.S. Department of State
7:00 p.m., Scandinavian Cultural Center
Keynote preceded by a panel presentation with PLU alumni and Returned Peace Corps volunteer at 4:00 p.m.
with Shella Biallas '04, Haley Ehlers '16, Lucas Gillespie '16, Sam Rise '11, MA '12
PLU welcomes Ryan M. Gliha, who currently serves as the Diplomat in Residence for the Northwest at UC Berkeley, where he provides guidance and advice on careers, internships and fellowships with the U.S. Department of State to students and professionals in Northern California, Oregon, Washington, and Alaska. A career member of the Senior Foreign Service with extensive experience Mr. Gliha will share his reflections on his life and work as a career diplomat serving in a variety of capacities in the Middle East–Lebanon, Qatar, Saudi Arabia, Yemen–, the UK, and Washington D.C.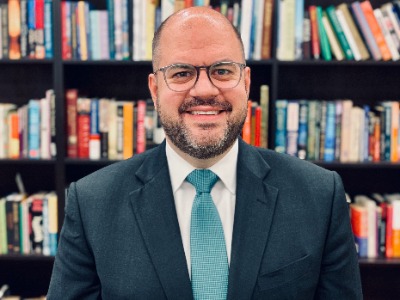 The Ambassador J. Christopher Stevens Celebration of Service
The Ambassador J. Christopher Stevens Celebration of Service uplifts the life of an extraordinary public servant and former Peace Corps volunteer killed on September 11th, 2012, in Benghazi, Libya. Supporting PLU's vision for global education of "educating to achieve a just, healthy, sustainable and peaceful world", the event highlights individuals and organizations whose work offers innovative pathways to peace and embodies the risk, vision, creativity, empathy, and kindness that characterized the Ambassador's public service career. The event has taken place biennially since 2013.
The inaugural lecture was delivered by Middle East reporter and expert, Robin Wright. The 2nd lecture was delivered by Egyptian-American documentary filmmaker, Jehane Noujaim. The 3rd featured Shamil Idriss, President and CEO of Search for Common Ground and former Deputy Director of the UN Alliance of Civilizations. Departing from a lecture format, the 4th celebration event featured a concert version of selections from the award-winning docu-musical Witness Uganda, written and composed by former Peace Corps volunteer, Matt Gould, and actor and co-founder of the UgandaProject, Griffin Matthews. Most recently, Amie Bishop, Global Health and Human Rights Consultant and friend of Chris Stevens, delivered her lecture, Vulnerability Amplified: The Impact of COVID-19 on LGBTIQ People Globally, in 2021.
All have drawn an audience from the Seattle, Tacoma and Olympia areas including the University of Washington, Evergreen State College, the University of Puget Sound, as well as community colleges, churches, non-profits and state agencies in the area. The event is made possible by the Wang Center for Global and Community Engaged Education, and PLU's Office of the President.
NPR Interview
Listen as Steve Inskeep interviews journalist Robin Wright about the ambassador's life and career in Libya.
Listen Now
Meet the Ambassador
Meet Chris Stevens, U.S. Ambassador to Libya, and learn about his unique connection to the Arab world.
Watch Now