Witness Uganda
A Docu-Musical on the Complexities of Caring
By Matt Gould & Griffin Matthews
The 4th biennial Ambassador Chris Stevens Memorial event took place  March 6, 2019 in the Chris Knutzen Hall of the Anderson University Center at Pacific Lutheran University.
Departing from a lecture format, the event featured a concert version of selections from the award-winning docu-musical Witness Uganda, written and composed by former Peace Corps volunteer, Matt Gould, and actor and co-founder of the UgandaProject, Griffin Matthews. Hailed as "a joyous, wrenching experience drawn from life," Witness Uganda poignantly explores the challenges and pitfalls of doing humanitarian work inviting the audience to reflect critically on service, leadership and care in both global and local contexts.
To mark the 2nd anniversary of the PLU's Peace Corps Prep Program, there was also a panel presentation by PLU and Peace Corps alumni  – Lucas Gillespie '16, Jihan Grettenberg '12 and Colton Heath '14 – on the topic of Critical Perspectives on Volunteering.
The Ambassador Chris Stevens Memorial event is co-sponsored by the Wang Center for Global and Community Engaged Education, the Center for Community Engagement and Service, and PLU's Peace Corps Prep program. It seeks to celebrate the life of an extraordinary public servant and former Peace Corps volunteer killed on Sept. 11, 2012, in Benghazi, Libya.
About Matt Gould and Griffin Matthews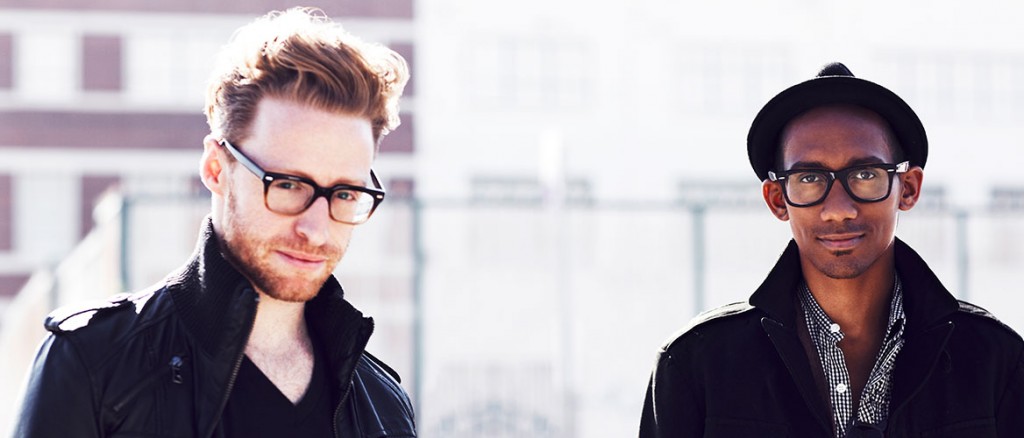 MATT GOULD is a recipient of the Richard Rodgers Award (2012 and 2014), The Jonathan Larson Award, and ASCAP's Dean Kay, Harold Adamson, and Richard Rodgers Awards.  His musical WITNESS UGANDA will have its west coast premiere at the Wallis Annenberg in Los Angeles. The show had its NY premier at 2econd Stage Theater and its world premiere at the American Repertory Theater at.  His show Lempicka had its world premiere at Williamstown Theater Festival in 2018 and is aiming for a New York run in 2020. Upcoming original works include The Family Project and Drive Change, a musical that centers on the justice system in the US. He wrote Twilight in Manchego (Directed by Tony Winner Billy Porter) for the NYMF, has written and arranged music for Playwrights Horizons and translated, adapted and directed Romeo and Juliet in Pulaar (Mauritania, West Africa). Matt has performed around the world including Uganda, Mauritania, and Japan, and across the US. A graduate of Boston University's College of Fine Arts, Matt is a frequent speaker and guest lecturer at schools and Universities. He is the co-director of UgandaProject.
GRIFFIN MATTHEWS graduated from Carnegie Mellon University, in his hometown of Pittsburgh, PA. Griffin co-wrote and directed the west coast premiere of Witness Uganda in Los Angeles. He starred in Invisible Thread (Richard Rodgers Award, Harold Adamson Award, and Dean Kay Award) at 2econd Stage Theater and ART. He is working on a commission for Center Theatre Group in Los Angeles to write a new docu-musical about the ever-changing face of the American family. He's directed several readings of the new musical Lempicka for Yale Rep and New Dramatists and has choreographed pieces at Vassar College, Lincoln Center (NYC), Warner Theater (DC), and in Tokyo. Acting credits include New York/Regional: Best of Both Worlds, 1776, Don't Bother Me, I Can't Cope, Once On This Island. Television: "Law & Order: SVU" (recurring), "Happy Valley" (NBC Pilot), "The Carrie Diaries" (recurring),"The Mentalist," "Suburgatory," "Weeds," "90210," "Law and Order: LA," "Cashmere Mafia," "Numb3rs." Starring in the upcoming Indie horror, "Screamers." Invisible Thread is based on his organization UgandaProject, which he founded in 2005.