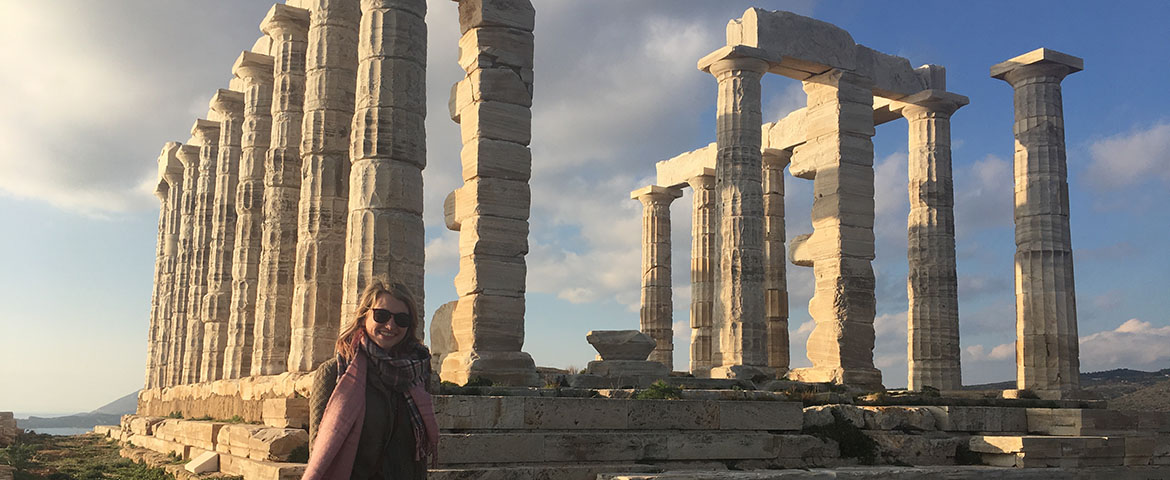 November 26, 2019
In January 2006, a group of PLU students — bundled up in warm coats, gloves, hats and sturdy boots — stepped carefully from the boat on which they'd been traveling onto the rocky and icy shores of Antarctica. This intrepid class helped seal a spot in history for PLU as the very first U.S. college to have students and professors studying on all seven continents at the same time.
PLU has long been a leader in global education, and an important part of that is giving our students multiple opportunities to study in different locations — whether that's as close as Neah Bay, Washington, or as far away as Antarctica. And students take advantage of these opportunities — over half of all students study away at least once.
We asked three Lutes who have each managed to study away multiple times (one even squeezed in seven different programs!) to share about their own experiences.
Acadia Graham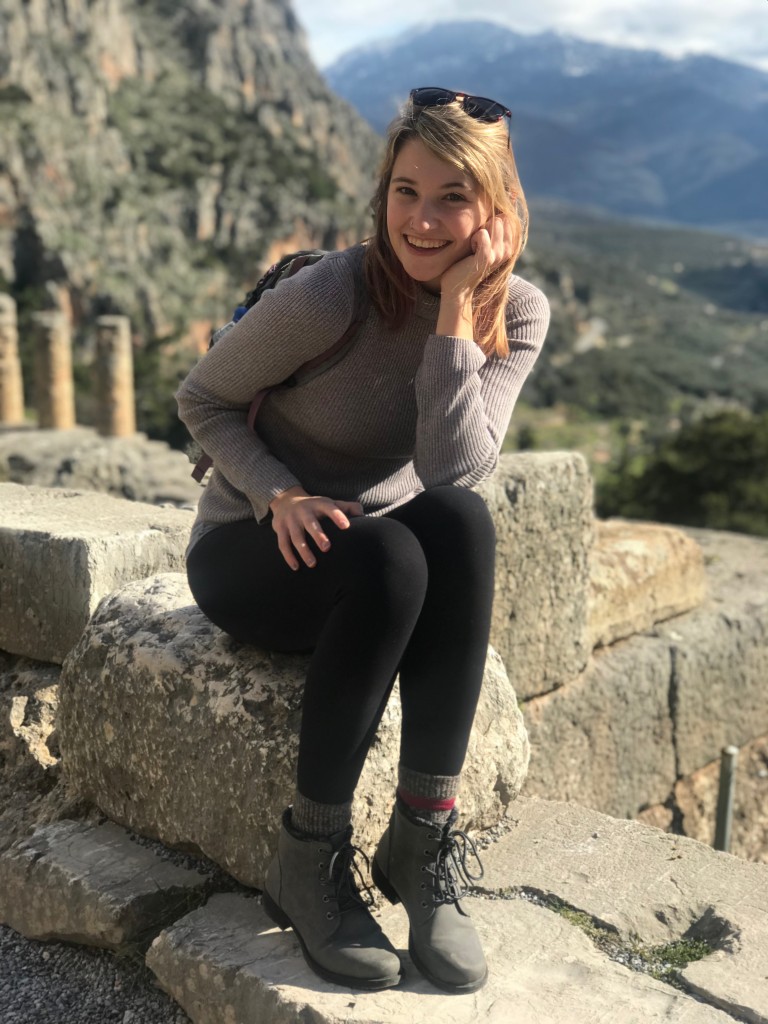 Junior (Class of 2020). Hometown: Anchorage, AK
Global Studies major, Anthropology and dance minors, Peace Corps Prep program (Youth & Development Track)
Involvement: Admission Intern, Global Ambassador for Wang Center for Global and Community Engaged Education, Outdoor Recreation guide
Number of times studying away: I've studied away twice so far, and I'll be going one more time. My first study away experience was my sophomore year, when I spent J-term and spring in Trinidad & Tobago. My junior year, I took a J-term religion course with Professor Finitsis in Athens, Greece. Finally, this fall I have been accepted into an international honors program that's actually going to three different countries — I'll start in New York City and then go to Nepal, Jordan, and Chile, studying human rights advocacy.
On choosing a college with study away options: When I was looking at schools, I had three older sisters and they all had studied away, so I kind of grew up with this idea that college was a time when I could move out of Alaska, go to any state to study, but it didn't stop there. I knew that I wanted to find a school that supported study away. I remember visiting PLU and hearing about students on all seven continents, so right away PLU was on the top of the list for study away. And for me, a huge part of that was knowing that my financial aid could go with me.
Studying in Trinidad & Tobago: While in Trinidad & Tobago, I went to the University of the West Indies, and was able to take any classes I wanted. I decided to take dance classes, because dance was my minor and Trinidad is huge into performing arts and social activism through dance and art, which is something I was really interested in. I took a Caribbean festivals class and a ballet class, which was really useful to see how ballet was taught in different areas. It was really cool to be able to pursue my major and take classes that counted towards Global Studies, but I also got to explore my passion, which was really fun. Also, our entire program got to perform in Carnival, so we had costumes, worked with a choreographer, and it was actually on television!
A stand-out moment in Greece: We went up to Sounio — the temple of Poseidon — up on this huge cliff on the Aegean Sea to go and watch the sunset. Before we went, we had read a lot of the different myths about Sounio and why it's so important and why people chose to build Poseidon's temple there thousands of years ago. It was amazing to be standing there, where people believe that the god of the sea's spirit would live.
If you're unsure about studying away: I've never heard of anyone who's regretted their study away. As challenging as it was to live in the Caribbean, and as difficult as it was to be away from my family for so long, or to miss out on things on campus, I don't regret any of it, and I learned so much about myself and can bring so much back going forward. Trust yourself and trust the process and take advantage of the opportunities and scholarship and faculty support that PLU offers.
Riley Dolan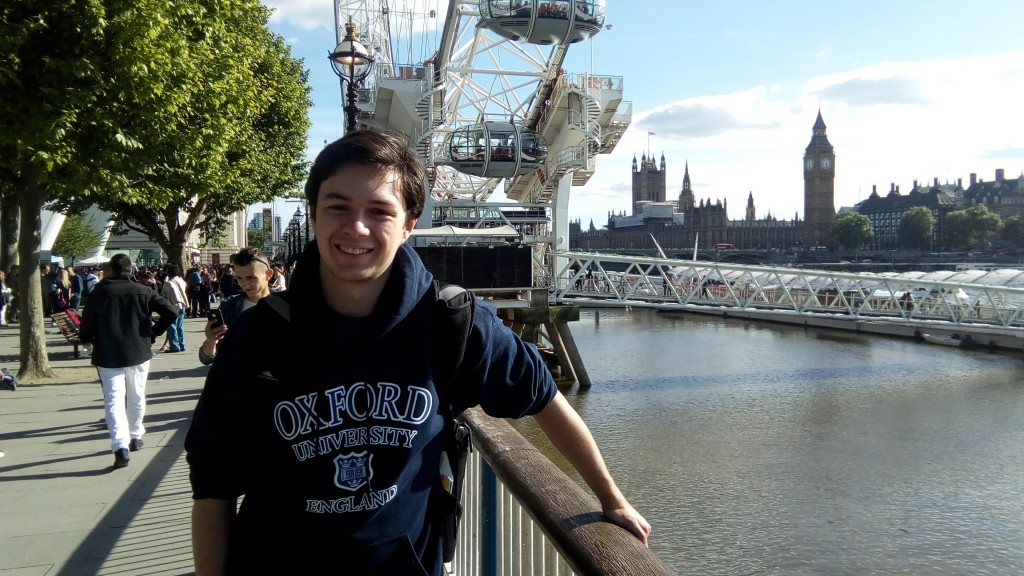 Senior (Class of 2019). Hometown: Onalaska, WA
Political Science & Hispanic Studies majors
Non-profit Leadership minor & Peace Corps Prep program
Involvement: ASPLU Civic Engagement Director, PLU's Late Knight TV show, Residence Hall Association, Wild Hope Center, Humanities Fellow 
For me, one of the big pulls of PLU was the emphasis on studying away. I knew that I wanted to do the International Honors (IHON) program, and I was very interested in doing the Oxford-IHON study away. But I ended up studying away a lot more than in just Oxford.
Number of times I've studied away: Seven, if you count everything. (1) My first year at PLU, I did the January-Term On the Hill program, where I still lived on campus, but went to the Hilltop district in Tacoma for class. (2) Over the summer after my first year, I did a program with the Business school to do a service project in Nicaragua. (3) My sophomore year, I did the IHON Oxford program during J-term and spring semester. (4) That summer, I went to Guatemala for an internship with the U.S. Embassy and also had funding from the PLU Wang Center for Global and Community Engaged Education to do a research project on Guatemala's civil war monuments and the indigenous genocide that occurred through that civil war. (5) The J-Term of my junior year I went to Uruguay for the study away program. (6) The summer after my junior year I did a Public Policy International Affair fellowship in Pittsburgh, which wasn't through PLU, but we were studying (I took four classes) and I was in a different location. We actually got to learn a lot about Pittsburgh because they brought in a lot of local political leaders, and I got to meet Bernie Sanders through that too. (7) And then this last J-Term, I returned to Uruguay for a research project.
Funding seven study away experiences: I actually come from a low-income household — my parents are farmers. So it was not even clear if I could afford PLU, let alone study away multiple times. But luckily, PLU makes it really affordable through scholarships and grant opportunities. There's also some really economical options — so starting with the J-Term on the Hill was great because it was incredibly cheap. For the Nicaragua project, we did a "Go Fund Me" type of thing for the entire class and we were able to raise enough money that none of us had to pay extra to go. Outside of that, I received a Wang Center study away scholarship and another scholarship from the Phi Kappa Phi honors society which I was able to apply to study away. My financial aid covered the Oxford program and for my U.S. Embassy internship, I applied and received PLU's unpaid internship scholarship and the Global Studies Department Global Peace Building award.
My most fun experience: While doing the Oxford program, I took a trip to Barcelona by myself. It was really fun to do a solo experience and I made it really economical. I stayed in a hostel and cooked some meals, went on a ski trip to the Pyrenees Mountains, went to a mountain that has a monastery on top of it called Montserrat outside of the city, watched street performances in the city — that whole trip was really fun.
Studying away locally and abroad: PLU emphasizes that you don't have to go far to find different communities and cultures that are different from your own. I'm from a very rural place (my graduating class was 39 students), so coming to PLU in general and then going to downtown Tacoma for J-term on the Hill, which is even more urban, was a little bit of cultural shock for me. It was very similar to other study away experiences in that I went to a different community to able to learn from them and how to work with them. Every study away experience has had some kind of aspect of service to it, which I've really loved because it's something I care about and PLU as an institution cares about — we put into practice what we talk about constantly in our mission statement.
What's next: I'm going back to Guatemala to continue research through the Fulbright Program.
Skylar Larson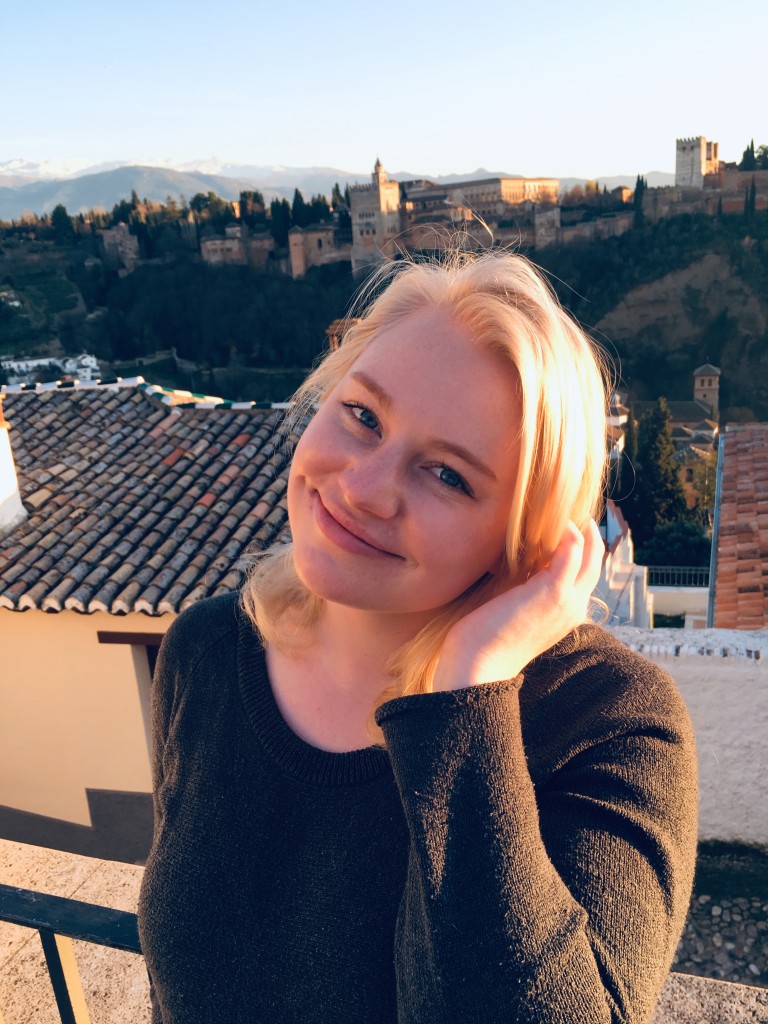 Senior (Class of 2019). Hometown: Fort Collins, CO
Global Studies & Hispanic Studies majors
Involvement: Center for Gender Equity, Old Main Market employee, the collective, tour guide
 Number of times studying away: I studied away three times – I did a January term in Uruguay, spring semester in Granada, Spain, and then for a fall semester I was in London. I was aware of study away in high school, and I was going to make it happen no matter where I went to college, but I really liked the idea of J-term at PLU, that there were so many options, and that study away was such a priority here.
 Studying away my first year: I did Uruguay my first year, and there were a lot of good lessons to learn. I had different expectations based on a couple of trips I did in high school, and those took adjusting. But it was good to get that adjustment and Montevideo – where we stayed – is a small enough city that you can feel safe and have fun. It was a very good "dipping your foot in the water" type experience. It's also really nice for the Hispanic studies program because it's language intensive, and the class sped me up through the program in general. 
A semester in Granada: I loved Granada. Probably my favorite place was Mirador de san Nicolas, which is this viewpoint where you can go see the Alhambra. It was such a lovely place to go for sunset – there are street musicians there, and local artists with their work set up, and you can just chill and watch the sunset, and then grab some tapas afterward.  My favorite tapas place served this little hamburger. I know it sounds silly, but it's really hard to find burgers in Spain, so that was one place that was really good.
Moments of impact: I had a lot of personal growth in my time in Spain. Being able to travel at ease around Europe really shifted my focus on what I'm doing in this world. I was so much more aware of the fact that there are millions of other people living an almost identical life and I started to question what am I as an individual bringing into this world? What do I bring every time I step into a hostel or a new city?  It was both freeing and challenging.
Lessons Learned: I had this incredible experience in Spain and I really wanted to recreate that in London, but realized that it wasn't just being in Europe that made me happy, it was the people that I was with in that moment, in that place and time. I learned that I have to enjoy the experiences that I have for what they are – that you can't repeat them. It's really impacted how I live my life. It's important to be present, knowing it won't be the same.
What's next: I'm moving back to Colorado to go to law school at University of Denver.