Lutes Participate in Alumni Job Shadow Program
Posted by:
vcraker
/ February 14, 2022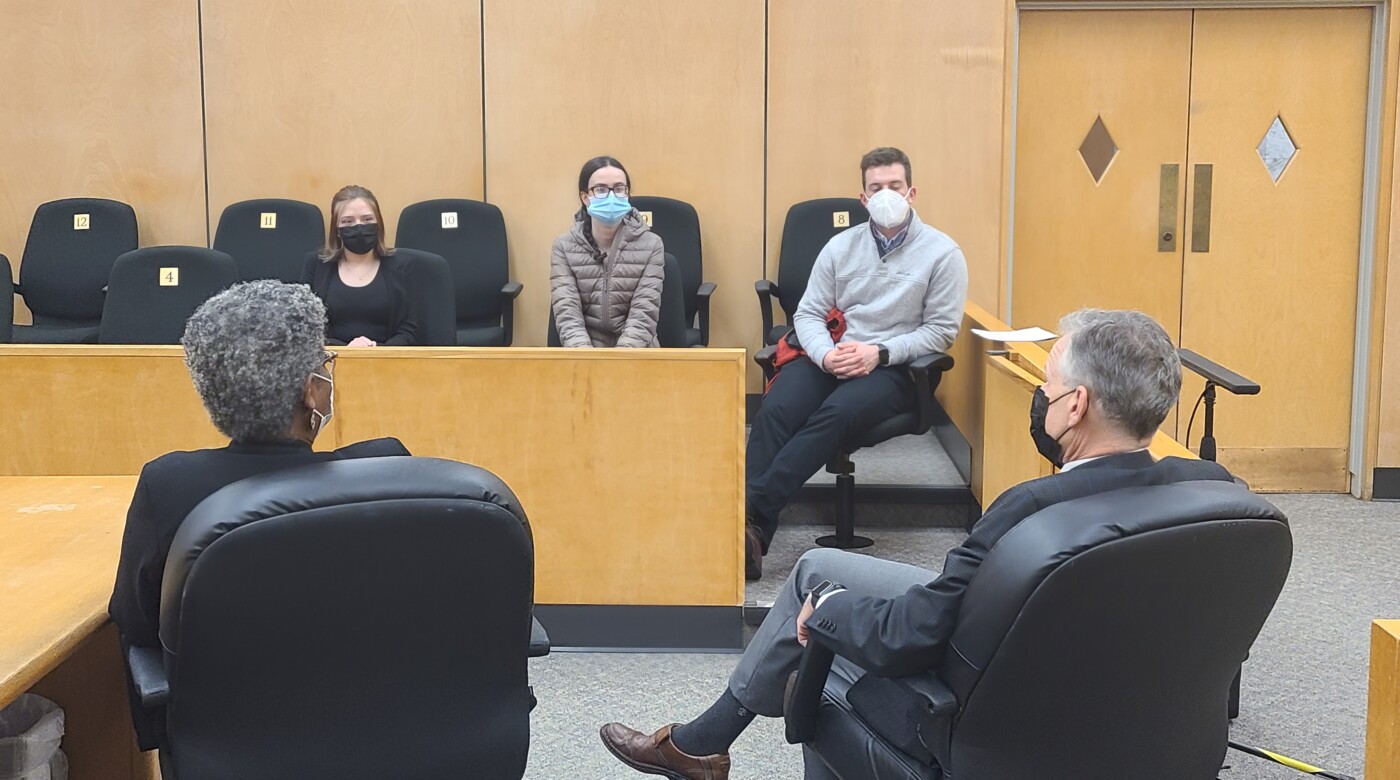 February 14, 2022
Pacific Lutheran University's Lute Job Shadow Program is an opportunity for current students to connect with alumni working in their chosen careers. The Alumni and Student Connections Office do a great job of connecting students to alums who are working in the field they are interested in.
Elli Pippin, PLU's assistant director for career and experiential learning, said the program was developed to further build connection opportunities between students and alumni in their field of interest. "They can be as short as a few hours," Pippin said. "It's a great way to get them exposed to the workplace."
Last week more than 50 PLU students participated in the program both virtually and in person.
Makaela Whalen '24, Connor Lemma '23 and Calissa Hagen '24 joined the current Presiding Judge of Pierce County Superior Court Phil Sorensen to learn about his role and the roles of those he works alongside.
"I gained valuable connections, insight, and confirmation that law is the career that I want to pursue," Lemma said. "As someone who is currently applying for law schools and trying to figure out where I want to attend, the sense of comfort that I can make a positive impact in any area of law that I end up working in made it clear that my vocation is flexible as long as I have basic principles that I adhere to."
Gabi Sutton '23 and Mary Campbell '23 joined alum Jason Hanson '01 via Zoom to learn about his role as Chief Creative Officer & Director of Interpretation and Research at History Colorado. Sutton says she gained some insight into how museums are adapting to the pandemic and how museums are working to ensure their exhibits are accurate according to the communities they involve.
The Lute Job Shadow Program is just one of many ways PLU works to build community from the moment students step on campus until long after they've graduated.