The Glee Effect: PLU Adds Musical Theatre & Dance
Posted by:
shortea
/ November 28, 2018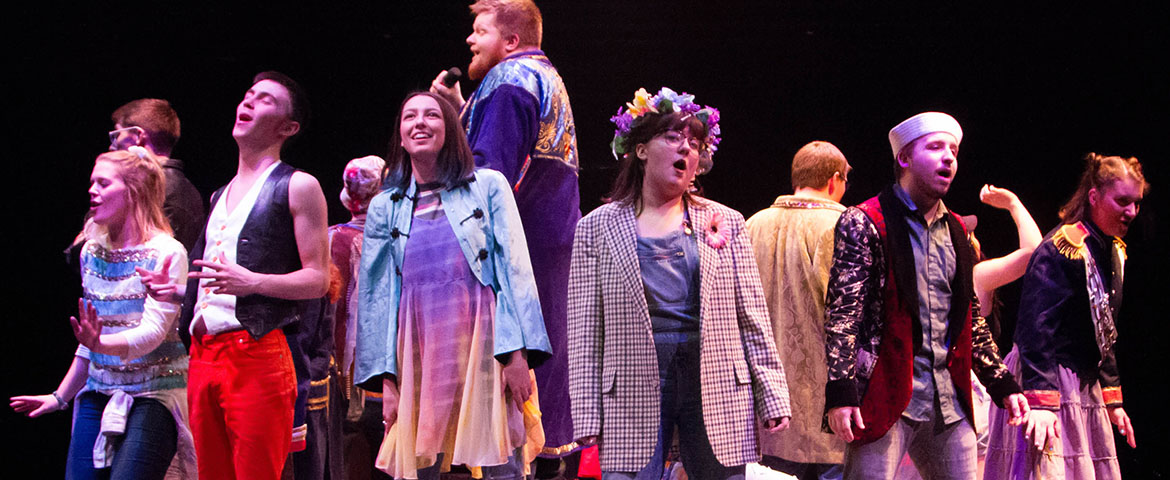 November 28, 2018
By Thomas Kyle-Milward
Marketing & Communication
An appealing new concentration awaits incoming PLU students this fall after a restructuring of departments opened the door for change.
Effective September 1, the theater and dance programs will combine forces and become the Department of Theatre and Dance. One immediate benefit? The introduction of Musical Theatre, a concentration that freshly minted department chair Tom Smith says prospective students have been clamoring for.
"There's something in the industry that's happened in the last 10 years or so that we sort of dubbed 'The Glee Effect,'" Smith said. "A lot of high school students were watching that show and really wanting to get more involved in musical theater."
Hit Broadway shows like Hamilton and Wicked built on that interest, Smith said, further rejuvenating the genre and fueling demand for musical theater programs. This touched off a multiyear investigation into whether PLU could (or even should) offer such a program.
"If you're going to add a new degree program, you really want to make sure that the demand is consistent and not just a trend," Smith said. "This one's really been sustained now for between five and 10 years. So it's no longer a trend. It's just a new reality."
The impact has been immediate, with the incoming theatre major class for 2018 triple the size of last year's. The new department's blend of offerings is proving its popularity with students as well.
"My favorite thing about a Theatre and Dance major is how multifaceted our program at PLU is," Chuck Stern said. "Yes, I'm learning a diverse range of skills required of an actor and director, but I also have gotten to learn about playwriting, stage and theatre management, set construction, scenic painting, and so much more."
That hands-on program versatility is one of the things that sets PLU's new Department of Theatre and Dance apart, Smith said. Another is the sheer scope of opportunities students have to hone their craft.
"We do nine productions in nine months, which means every single month there's a new show opening," Smith said. "So there's a terrific amount of performance opportunity for students that exists at PLU that don't necessarily exist at other institutions."