You Ask, We Answer: Is your campus safe?
Posted by:
shortea
/ February 15, 2023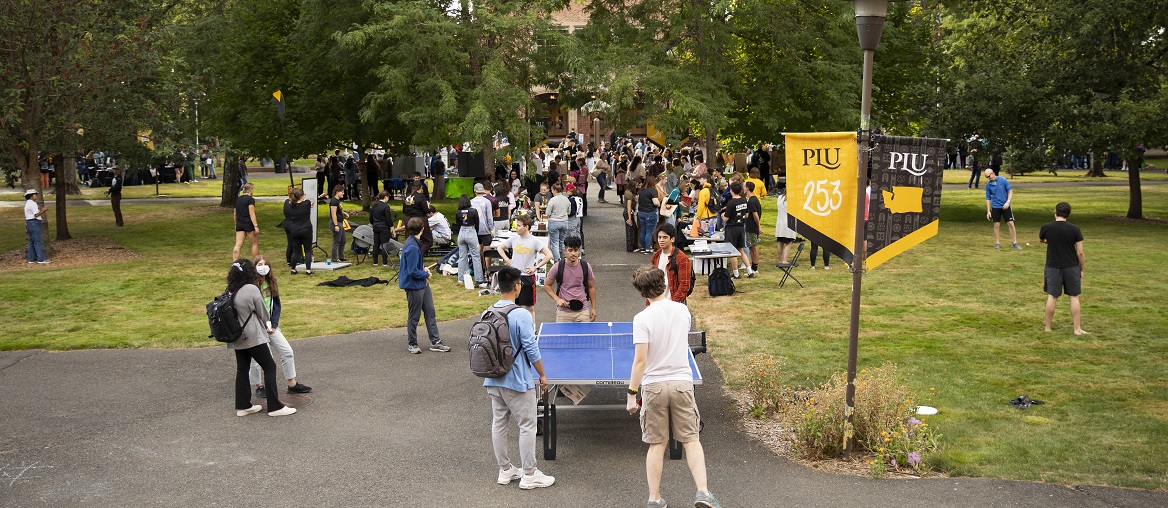 February 15, 2023
We all have our own definitions and expectations of what it means to truly be and feel safe. In short, I would say PLU is a safe campus. The amount of work and preparation Campus Safety and other departments around the University does to accomplish this is extraordinary. We, students, faculty, staff, and visitors, neighbors, etc., all play a part in making PLU a safe place.
The Department of Campus Safety employs professional staff and students to patrol the campus, monitor video cameras and respond to calls. PLU also contracts Pierce County Sheriff's Department Deputies to provide patrols around the perimeter of campus on weekend nights during the school year. This is an extra layer of security and commitment by the University.
We also understand that the whole community contributes to a safe environment. As Director, I have been working with our neighbors and local organizations to ensure PLU is a safe place. Organizations like Safe Streets, Garfield Street Business Association (GSBA), Franklin Pierce School District, Pierce County Higher Education Safety/Security Directors group, Pierce County Sheriff's Department, Pierce County Fire and Rescue, and the FBI Seattle. These relationships are essential in helping make PLU a safe place.
You can play a role in making PLU a safe campus by speaking up when things just do not feel right. Campus Safety personnel are on campus and available 24/7 and can be reached by calling 253-535-7441 or on our emergency line at 253-535-7911. Reporting things like people hanging around a parking lot or around campus property for a period of time, looking into car windows or underneath a car, loitering inside a building, gaining access into restricted areas, and anything that didn't sit well with you. Reporting the incident will allow Campus Safety to assess and mitigate risk to the University community.
Campus Safety's priority is life safety. Responding to incidents, providing aid, summoning emergency responders to campus, and escorting them to the correct location during an active incident is a priority. Campus Safety has emergency communications in place to alert the university community of potential and active threats. If you would like more information of university emergency procedures, you can find it here. You will find information on what campus safety will need when you call, as well as tips on how to keep yourself safe during a wide variety of incidents.
Guest Blogger: José Curiel Morelos, Director of Campus Safety