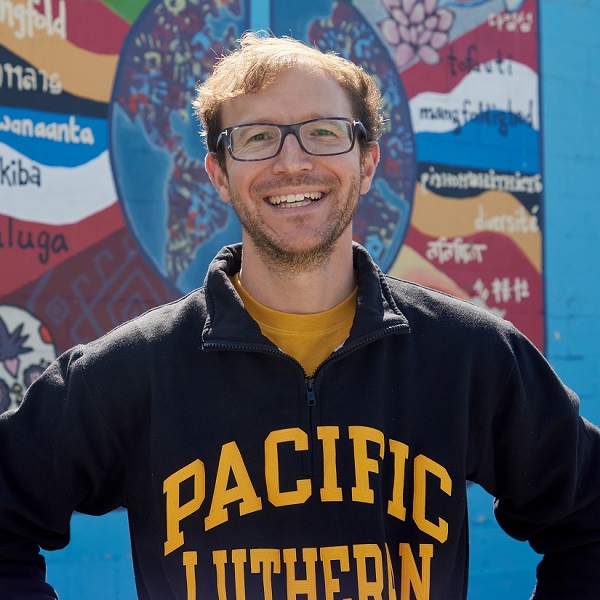 Contact
Phone: (253) 535-7138
Text Only: (253) 527-6215
Email: santrim@plu.edu
Admission Counselor
Shaun is a recent transplant to the Pacific Northwest, moving across country with his partner, and rescue Pitbull pup, Seneca Rose. After living the last ten years in Philadelphia, he came to the Tacoma area to experience all the outdoor recreation Washington has to offer including hiking, camping, and his newest hobby thanks to living next to Puget Sound – standup paddle boarding (SUP). He also loves NPR – an affection for radio that dates back to having his own radio show in community college.
As a first-generation college student, Shaun loves PLU's commitment to accessibility. And with a personal passion for travel, he's excited to talk about the study away options at PLU!
Graduated from: Temple University, Philadelphia
Major: Film with a Concentration in Screenwriting
Shaun works with students from: Bellevue, Issaquah, Lake Washington, Mercer Island, Renton, Seattle, and Snoqualmie Valley school districts, Vashon Island, Clallam County, Jefferson County, and Kitsap County, Seattle private schools, and East King County private schools.
He also works with students from Arizona, Colorado, Minnesota, and students from a few other states: AR, CT, DE, IL, IN, IA, KS, ME, MD, MA, MI, MO, NE, NH, NJ, NM, NY, ND, OH, OK, PA, RI, SD, TX, UT, VT, WI, WY, and Washington D.C.
Easy conversation starters:
Shaun has traveled to over 20 countries and 42 US states (so far!)
He's always looking for a good (preferably iced) coffee and will take recommendations
He loves going to a drive-in theater and has even sat through a snowstorm to watch a drive-in movie!
Wearing clothes sans dog hair
Winter ice cream cravings
Ditching the umbrella in Seattle
IRL: