New exhibit exposes ecological change through art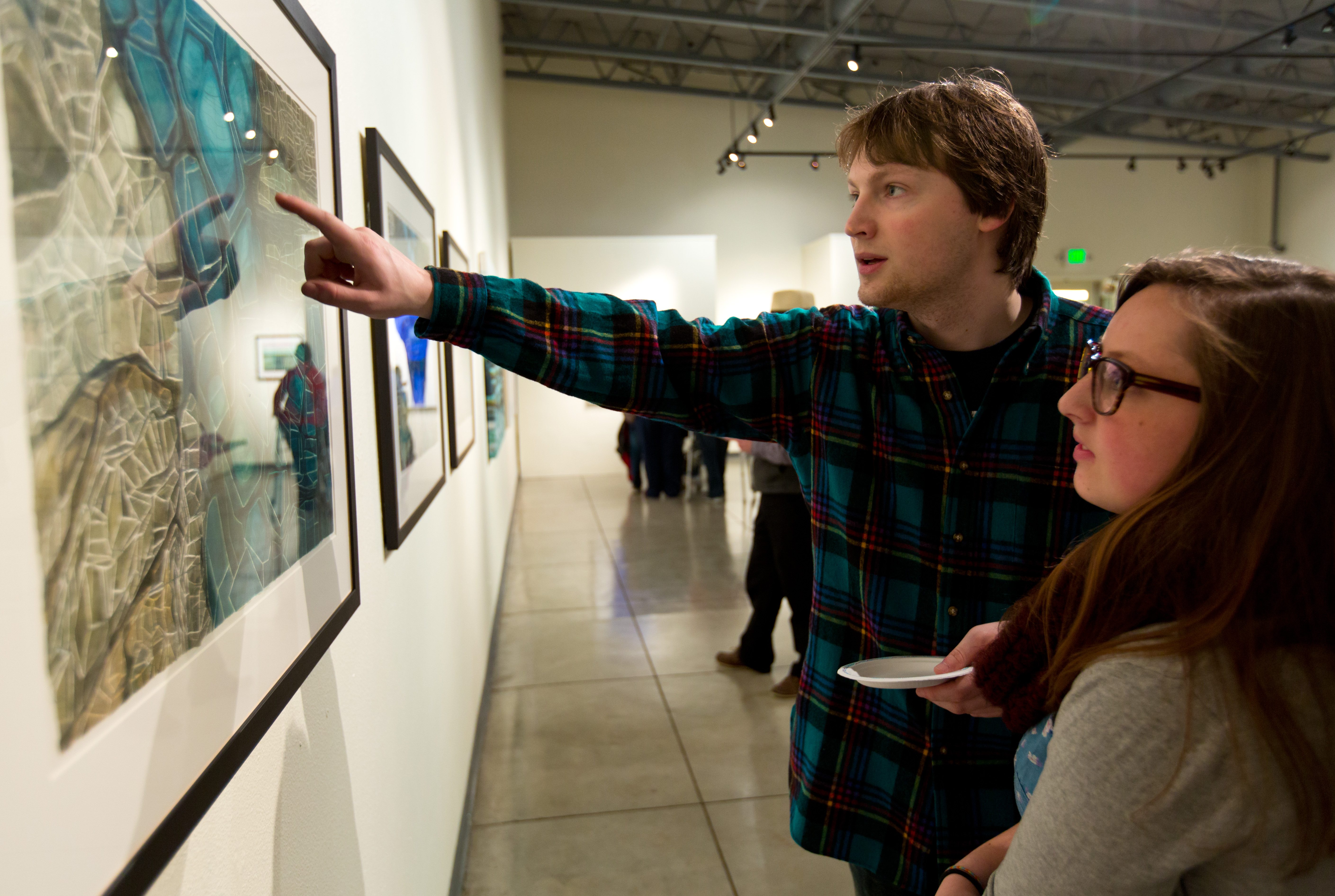 March 20, 2013
The University Gallery's upcoming exhibit provides audiences with a view of the natural world through the eyes of two Washington artists. The University Gallery presents the work of Cynthia Camlin and Elise Richman in "Each Form Overflows its Present."  The new exhibition features the ever-changing natural world and is inspired by concerns of climate change. The exhibition will open on March 13 and run through April 10.
In this exhibit, the artists' paintings act as a metaphor for the current state of the earth. Although the artists have different processes, they both work to convey ecological concern.
Camlin's work is landscape-based, often representative of ice sheets and global glacial melting. Her icy landscapes explore relationships between abstract and naturalistic visual languages. Her pieces symbolize geological and environmental changes.
Richman uses poured paint to evoke the natural shape of land. She depicts water and the local marine environments showing the interconnectedness of nature.
"All of my painting processes act as models of environmental systems and states of flux," Elise Richman says in her artist statement.  "The poured paint dries into forms that evoke the contours of islands, water bodies, and/or fluid dynamics."
Richman is Associate Professor of Art at the University of Puget Sound. She has exhibited at the Center on Contemporary Art in Seattle and in Tacoma's Woolworth Windows. Camlin is Associate Professor of Painting and Drawing at Western Washington University, with work featured at both the Tacoma Art Museum and the 2012 Neddy at Cornish exhibition.
Join us for an opening reception from 5-7pm on March 13. Regular gallery hours are Monday-Friday, 8am-4pm.