University Gallery Celebrates Student Work in Student Exhibition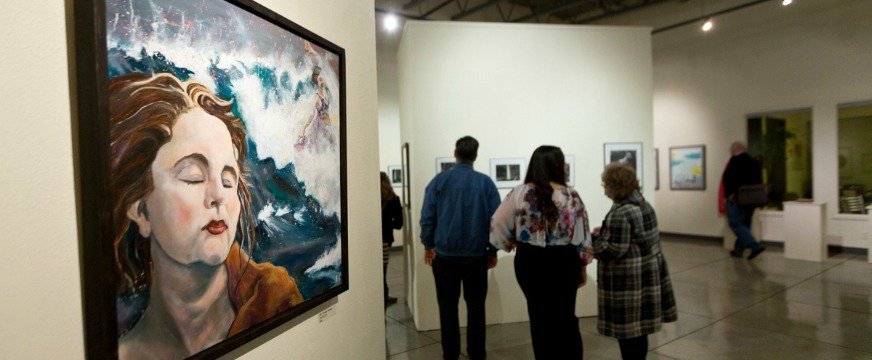 November 10, 2014
Take a walk through Ingram Hall on November 13 between 10 a.m. and noon, and you'll see scurrying student artists framing prints, attaching hanging wires and putting the final touches on their creations. Artists will be arriving at the University Gallery to submit work to the Gallery's annual Juried Student Exhibition, which opens November 19. 
Pieces will be juried by Mare Blocker a visiting instructor who teaches the Art of the Book classes.
"We chose to invite Mare to jury the show because of her professional experience as an artist, which includes  activity and exhibitions throughout Seattle and the Northwest, and as far away as the Center for Book Arts in New York," Heather Mathews, gallery coordinator, said. "It was, especially, Mare's work as an educator, most recently at Whitman College, which made her an excellent choice as a juror. With a decade of experience teaching book arts and related disciplines,Mare has a nuanced understanding of both two- and three-dimensional media, and she is already familiar with our students and their work in the studios. We're very grateful for her generous help with this important event."
Works will range from printmaking, ceramics, sculpture, graphic design and painting, plus many more. The show runs November 19 – December 17 and is open Monday – Friday 8am – 4pm. Admission is always free.