Annual 'Empty Bowls' event fills empty stomachs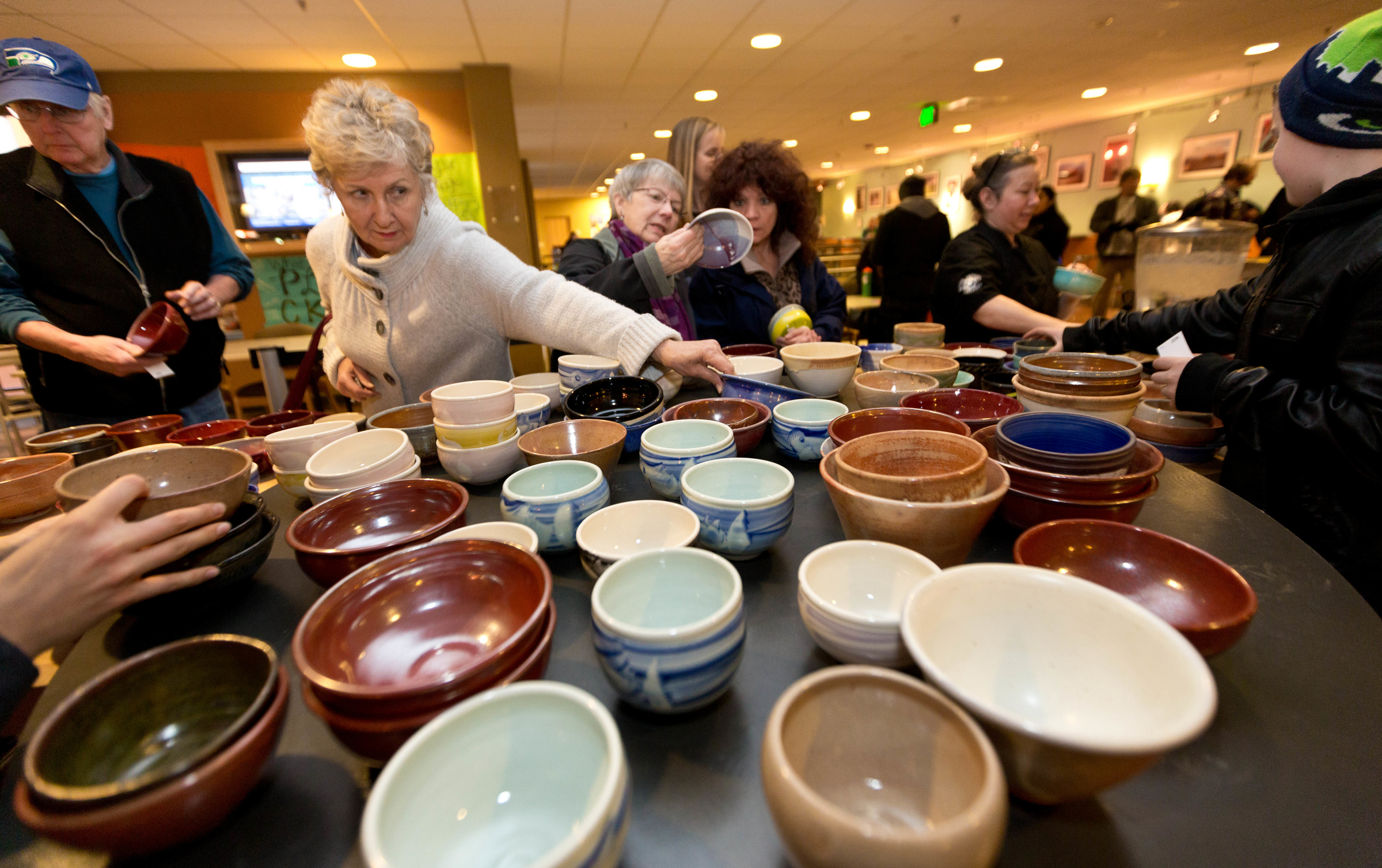 November 6, 2015
Pacific Lutheran University students and faculty have found the perfect recipe to fill empty bowls around Pierce County.
The sixth annual Empty Bowls will be held from 4-6 p.m. November 18 outside Old Main Market in the Anderson University Center on the PLU campus. Each $10 ticket supports the hungry in Pierce County  and includes an artist-made bowl and soup from PLU's culinary staff.
"The proceeds go to those who have less than we do," said Steve Sobeck, a resident ceramics professor at PLU. "In years past, we've had lines of people waiting to get these bowls."
In 2014, the ceramics program created around 150 bowls for the event, and this year, they are planning on having about 200 bowls. Representatives said they hope the increase in bowls available will increase the number purchased and raise more money for those in need.
"It's about the connection of the artist to user," ceramics student Sarah Henderson said. "I am connected to whoever uses my bowl and vice versa. I'm thinking about the relationship throughout the whole creative process; to have someone pick one of my bowls out of the group. That's the best feeling."
PLU's Dining & Culinary Services will be serving up Zupa Ogorkowa, a Polish dill pickle and potato soup, with potatoes from the PLU Community Garden (Vegetarian), and a Lentil, Sweet Potato, and Squash Soup, featuring squash from the Community Garden (Vegan).
Students can take pride in the achievement that each empty bowl they sell fills one up for those who need it most.
This year, money raised will be donated to the Trinity Lutheran Church Food Banks.
Empty Bowls is an international grassroots effort to fight hunger. Any group that deals with feeding the hungry can be the recipient of the donation.