Celebrate Tacoma artists at the Foundation of Art Award Exhibition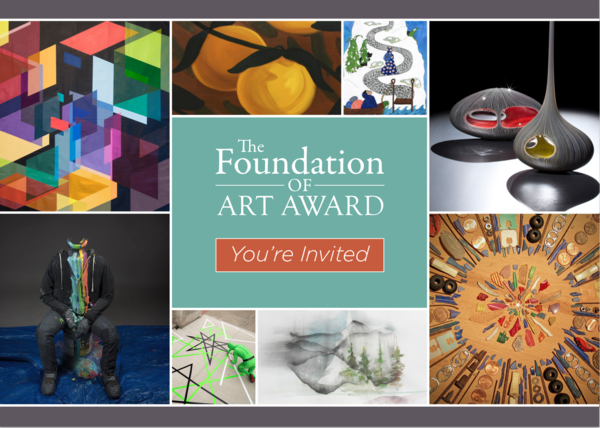 October 7, 2015
The Tacoma art community will be represented at the eighth annual Foundation of Art Award Exhibition in PLU's University Gallery October 14- November 11.
The exhibition features the 2015 nominees and winners of the Foundation of Art Award given by the Community Foundation. All are invited to celebrate at the opening reception on October 14 from 5-7pm.
Represented artists include 2015 winning artist: Christopher Paul Jordan along with nominees: A'Donna Richardson, Asia Tail, Ben Cobb, Daniel Martin, Diana Leigh Surma, Erika Rier, Gabriel Brown, Jeremy Gregory, Karen Doten, Kassie Mitchell, Kelly McLaughlin '14, and Tim Norris.
Christopher Paul Jordan, a former student at Pacific Lutheran University, has had a unique path into the art world. Jordan's artistic journey began at age 12 through digital art, which taught him to compose and illustrate works with processes centered in collage. Years later he began to explore art through drawing and murals.
Online Gallery
View an online gallery showcasing images of each nominee's artwork, as well as interviews with the artists.
View
Each year, more than a dozen artists are nominated and one is selected for this significant award. The winning artist receives a $7,500 award to create a commissioned art piece for the Community Foundation representing their interpretation of the Pierce County community.
In 2008, the Community Foundation established the Foundation of Art Award to recognize the essential role art plays in our community and to honor professional artists in the region. Today, this award has become one of the most notable in the region.
The Foundation of Art Committee is comprised of Katy Evans, Rock Hushka, Jeremy Mangan '98 and Amy McBride.
The University Gallery is open Monday-Friday, 8am-4pm and by appointment. It is located in Ingram Hall on the northwest side of campus.