Women's debate event fosters community and mentorship in male-dominated competitive debate
Posted by:
Todd
/ March 18, 2016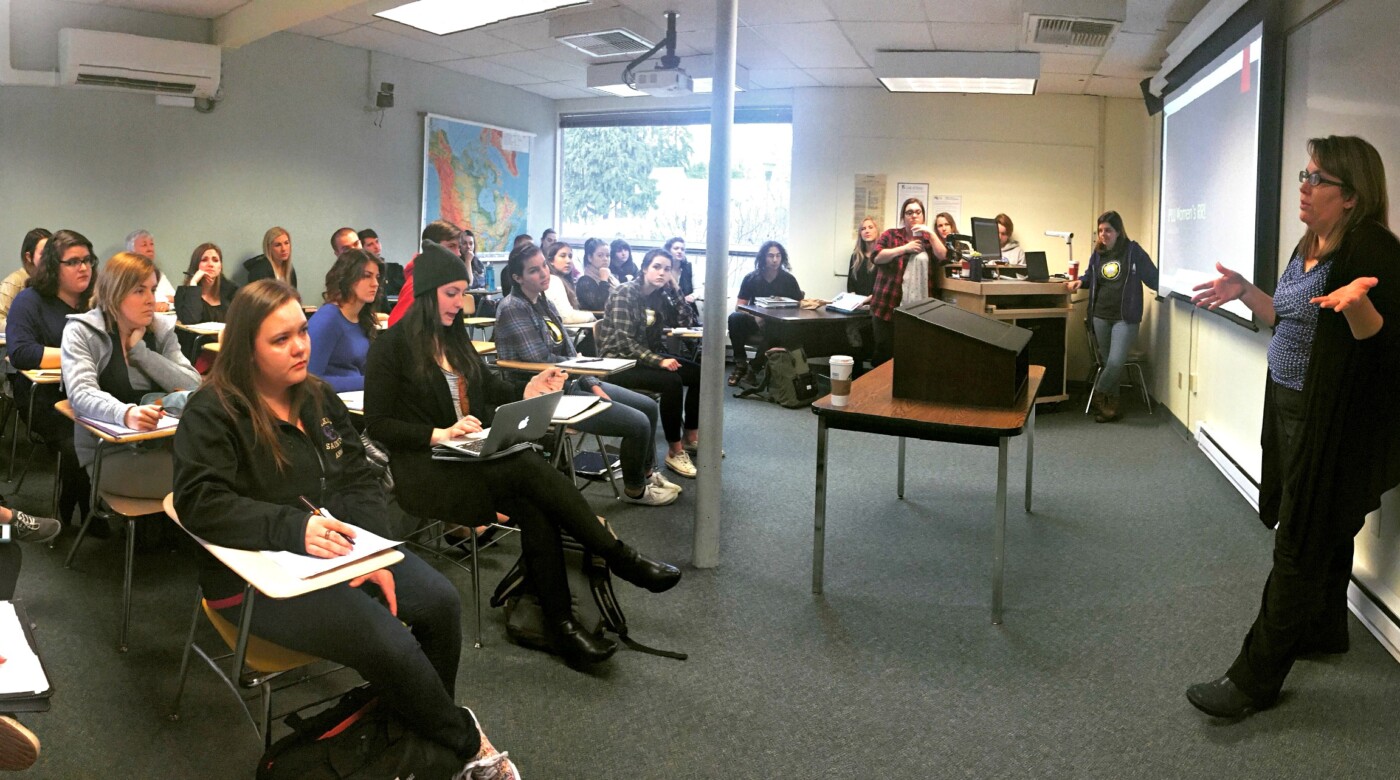 March 18, 2016
Eight teams of two women each competed in the inaugural T.O.H. Karl Forensics Forum's women's round robin this Friday, March 11, 2016.
The goal of this round robin debate was for these women to develop and nurture relationships. According to senior debate team member Angie Tinker, the debate community has been historically male dominated, which impedes mentorship opportunities for female debaters.  A round robin-style debate is a debate in which everyone debates each other, and whoever has the highest score at the end wins.
"The women's round robin was designed to foster mentoring relationships between women in debate," Assistant Debate Coach Melanie Nadon said, who organized the women's round robin. "We want debate to become more inclusive and open-minded so that all individuals can experience the amazing benefits that competitive debate has to offer."
Debate teaches communication skills that give individuals a leg-up in future endeavors, including the workforce and politics.
Nadon organized the round robin with the assistance of Tinker and Director of Forensics Justin Eckstein, and the director of the national debate tournament and member of the Women's Debate Institute, Sarah Partlowe Lefvre.
"I think a women's round robin is really important in order to encourage female participation in the debate community, and foster relationships outside of the traditionally sexist standards of most tournaments," Aine Foran said, a debater from Seattle University who, with her partner, Alissa Neuman, won Friday's round robin tournament.
"Debate is about talking; it's about making connections with some of the smartest people you'll ever meet. It's all about finding a community, and we're making sure that community has a place for women," Tinker said.
Tournament trophies were purchased form Hilltop Artists, an organization that provides tuition-free glass instruction to all youth, transforming lives through art, teamwork and adult mentorship.