Student artists display work in culmination of degree program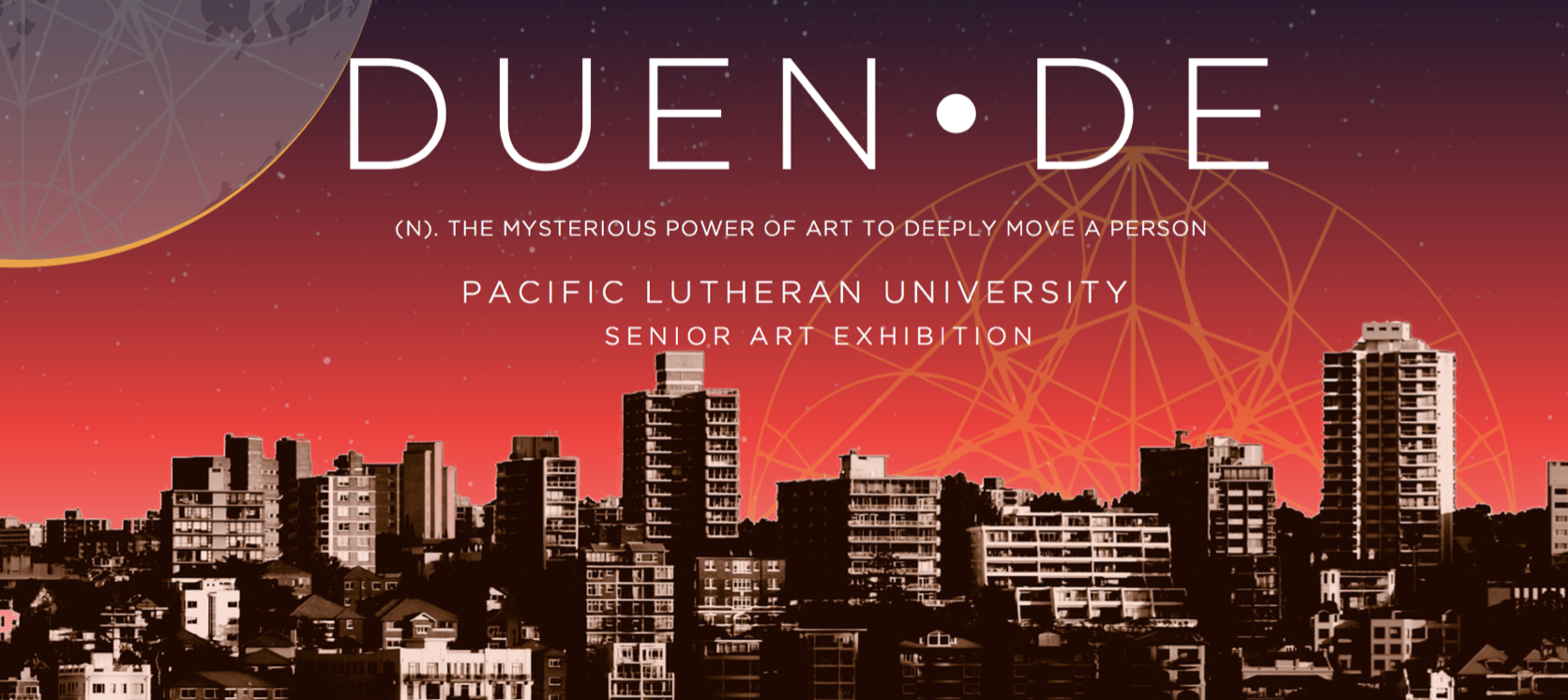 March 20, 2017
By Mandi LeCompte
Outreach Manager
The Spanish word, Duende (du-end-ay), has come to refer to the mysterious power that art has to deeply move a person. Soon-to-be graduates in the Department of Art and Design chose this word to rally around for their senior exhibition in the University Gallery, opening April 19 from 5-7 p.m. The senior exhibition is open Monday – Friday, 8 a.m.-4 p.m. from April 20 to May 27.
Seventeen students will be exhibiting a variety of pieces in an array of mediums.
Jenny Kimura, has nine book projects appearing together in a library archive exhibit. While some of the books are from her previous classes at PLU, she created three books specifically for this exhibit with the book "All the Things They Never Told You: a College Guide Book," as the cornerstone.
"It is a culmination of everything I have learned during my schooling, and was a test of my graphic design, writing, research, and editing skills," Kimura says. "I originally planned for this piece to be about 60-80 pages long, but it expanded to 135 pages total and the sheer amount of illustrations and general considerations about the design of the book (color, page layout, typography) taught me a lot about my own style, as well as just how much thought needs to go into designing and producing a book."
Cris Haake has created ceramic pieces that represent corals and other marine life typically found on the ocean floor.
"I have always been fascinated by the range of colors and textures that are found on such seemingly simple creatures, and my work with clay has really allowed me to explore this interest."
Sophia Lewis is developing seven ceramic sculptures for the show that represent emotions she felt in her past four years at PLU. Pieces are titled Someone else will…, Relax?, Overwhelmed, Withheld Anger, Scale of Perfection, Unlock after 5/25/17 and Employment.
"My work is always changing, I will start out with a sketch and when my hands get dirty in the clay my imagination takes the artwork even further. I could start out with a cylinder, but after touching it and seeing a faint hand impression, I decide to distort it completely and it turns into a female waist gripped on both sides by a pair of male hands," Lewis explains. "The most creative things have come out of my mistakes. It is after those mistakes that things start to click."
Emily White created a series of paintings over the past year, which include, Fear, Love, Looking Forward, Torn, Motherhood, The Elder, Loss, Redemption and Seduction.
"Each work explores moments in life that are highly impactful and relates them to the life of birds as well as spiritual motifs. This is done through dramatic imagery using the human figure, various kinds of birds, and distinct color schemes," White says. "Along with my theme of exploring emotion, I created impactful visuals using a surrealistic painterly style, combined with abstract expressive mark making. The combination of these two styles create a cohesive element to my series."
The students go through a jurying process, and not all works submitted are accepted. Join the artists in celebration at the opening reception on April 19 from 5-7 p.m. Refreshments will be provided. At the SOAC Recognition Ceremony for graduates on May 24 from 6-7 p.m. Best in Show, Second Place, Third Place and Honorable Mentions will be awarded.