Professor Justin Eckstein wins Rohrer Research Award
Posted by:
Todd
/ December 14, 2018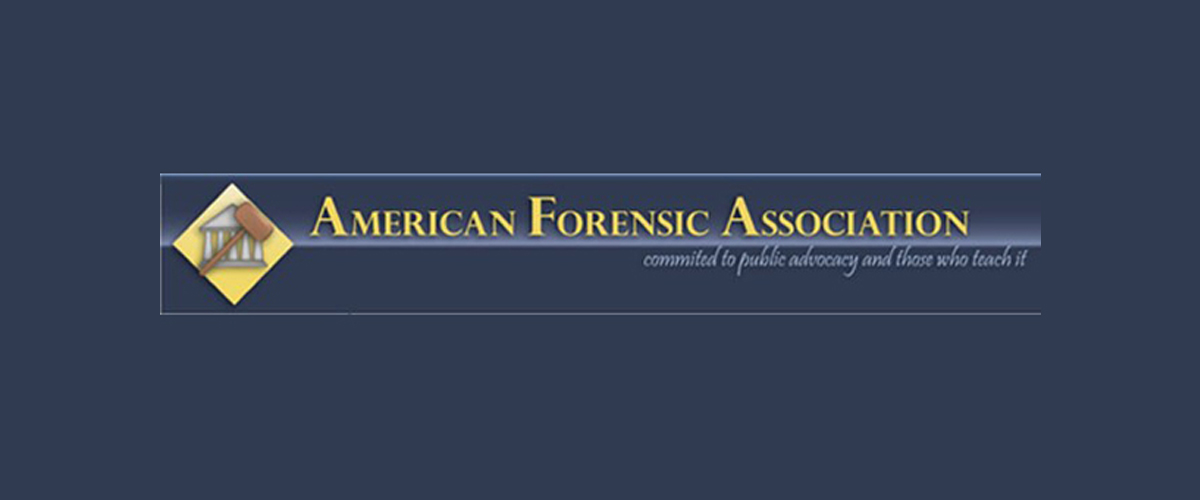 December 14, 2018
By Kate Williams '16
Outreach Manager
Congratulations to Justin Eckstein, Assistant Professor of Communication and Director of Debate, who was recently awarded the 2017 Daniel Rohrer Award for Outstanding Research by the American Forensics Association.  His research is titled, "Sound Arguments, Argumentation and Advocacy".
Among the most important activities of the American Forensic Association is recognizing achievement and quality in commitment to argumentation and public advocacy. The award is a recognition of top scholarship within the Speech and Debate practice area of Forensics.
"Dr. Eckstein's "Sound Arguments" is pushing the study of argument in exciting new directions.  Especially in the world in which we now live, many arguments are indelibly tied to sound – to the sound of someone's voice (one thinks of Churchill), to music (one thinks of advertisements), or to the absence of sound in moments of respectful silence (one thinks of memorials)."
"Dr. Eckstein's work on the role of sound in argument is breaking new ground which will play an essential role making a more complete account of argument possible," stated Dr. Leo Groarke, President of Trent University.
More information on the award can be found here.