Life Under Drones: A Scholarly and Research Symposium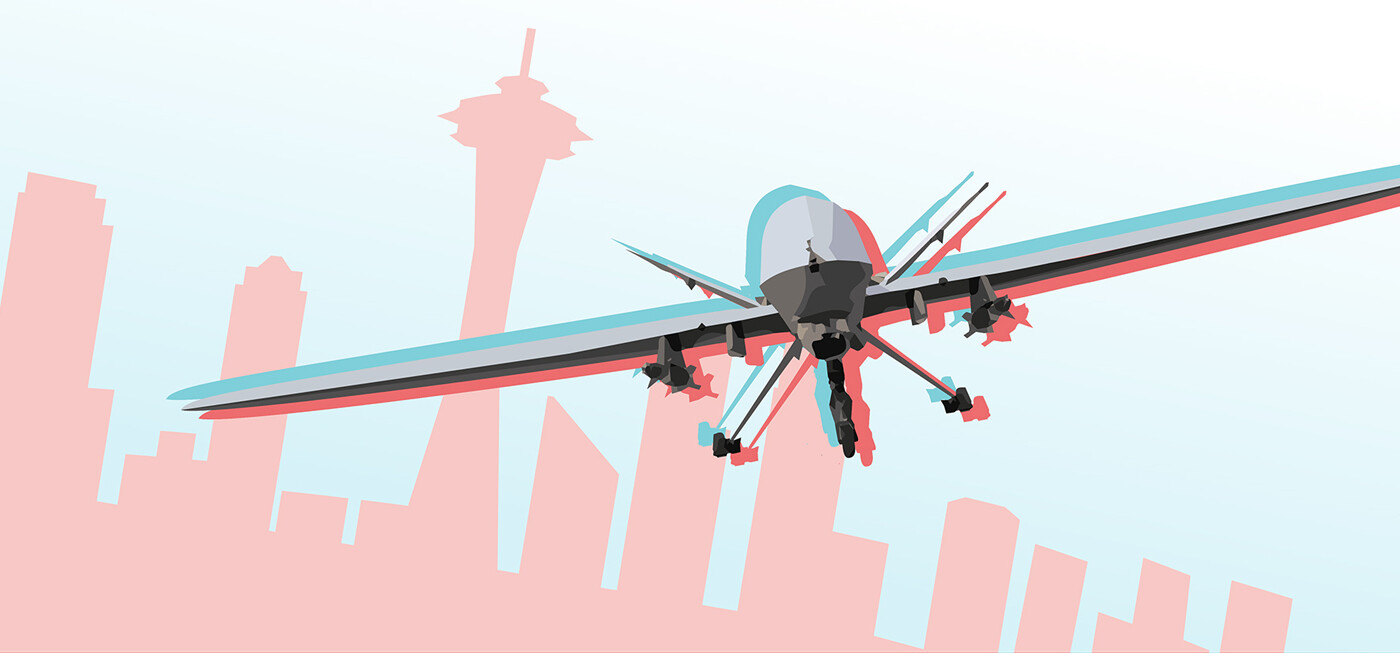 September 9, 2019
Life Under Drones is the first of its kind: a gathering of leaders in scholarly, military, artistic, and technology industries to assess the influence of drones on contemporary life.
Taking place September 18-19, 2019, Life Under Drones will feature keynotes presentations, panels, art installations, workshops, student research, and more as leaders from an array of diverse disciplines and industries come together to discuss the implications of drone technology in a rapidly changing society.
Drones pose the potential to radically shift the current landscapes in media, politics, law, commerce, intelligence gathering, military operations, law enforcement, and other prominent industries and disciplines. The way that these shifts pose challenges to the current working order is referred to as "disruptive innovation."
We believe that all disruptive innovations should be studied critically and inclusively in an attempt to understand these changes from as many perspectives as possible. The Life Under Drones Symposium will bring together a diverse spectrum of voices to speak to the potential benefits and hazards that drones pose to contemporary life.
Drones and Contemporary Life
Discourse surrounding the innovation of drone technology elicits a number of intensive responses. On one hand, the commercial availability of drones may both normalize its use, as, for example, cities across the U.S. and beyond create drone parks specifically for the recreational use of drones, and as drones become an increasingly popular gift idea, evoking the rhetorical framing of "drones as toys."
On the other hand, its use in the military and intelligence communities for both ISR (intelligence, surveillance, and reconnaissance) and targeted strikes engenders a number of responses ranging from enthusiasm to outrage to ethical unease in both the military community and the general public. However, popular discourse belies a general confusion about the term "drones" and the breadth of the technology's application.
Learn more about the Symposium and register here.