Pacific Lutheran University's 2019 Empty Bowls Event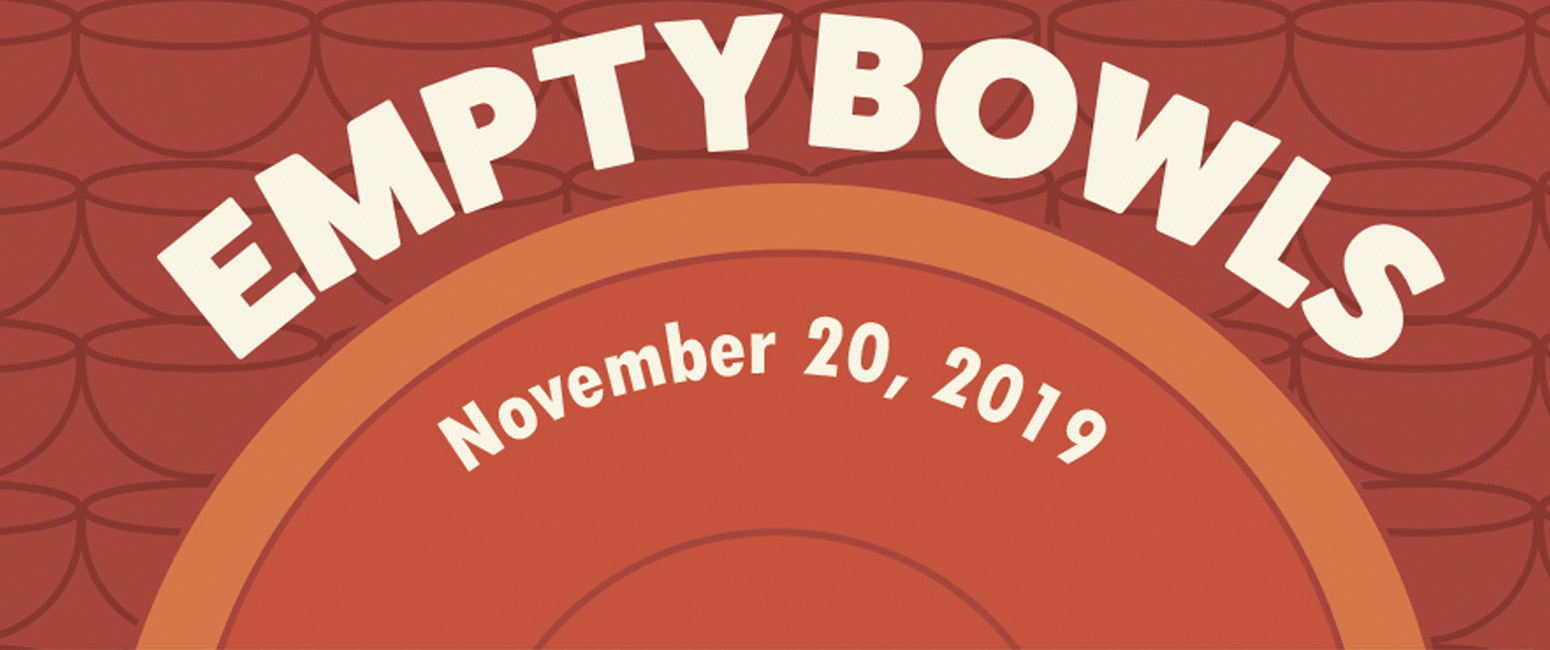 November 7, 2019
For one afternoon each fall in the Anderson University Center, two departments collaborate to raise thousands of dollars for the food bank at Trinity Lutheran Church. They combine delicious soup to feed the PLU community and handmade bowls whose proceeds benefit the food bank. Hospitality Services & Campus Restaurants provides the scrumptious and hearty soups while the Ceramics professors and students make the one-of-a-kind bowls that are sold at the event.
This year, PLU students, staff, faculty, and the public are invited to come to Empty Bowls in the grey area of the University Center on Wednesday, November 20 from 3-5 PM.
About six weeks before Empty Bowls, art students and faculty begin work to make hundreds of soup bowls. Each bowl is formed by hand, prepared, glazed, and then fired. Colors and designs of bowls are chosen by the artist. Many are completely unique. One design that is always highly sought after is Professor of Art Steve Sobeck's fish motif bowls, always in a vivid red or blue glaze.
A few weeks before the event, the specialists at Hospitality Services begin developing the recipes for that year's soups. To accommodate as many dietary restrictions as possible, one soup option is always vegan and gluten free. Typically there are two soup choices.
Your purchase of a bowl during this event supports those in our community experiencing hunger by helping to fill their empty "bowl." The $10 cost can be paid with Dining Dollars (by PLU students), card, or cash at the Concierge desk in the Anderson University Center. Tickets are limited and usually sell out.
For more information, email artd@plu.edu or call 253.535.7573.
Please note: for food safety reasons, the soup for consumption is not ladled into ceramic bowls after purchase (which are handled by the public), but into sanitary bowls provided by Campus Restaurants.