How To Make Your Scholarship Application Into a Work of Art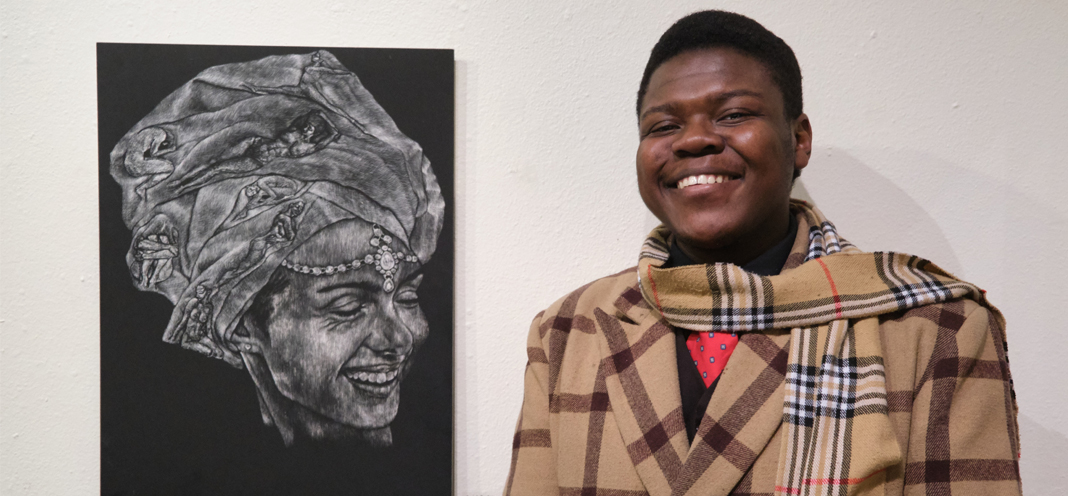 January 25, 2021
We're in a brave new world of all-online scholarship application and adjudication process. Students entering PLU in fall 2021 as a first-year or transfer student with an interest in any of our varied Art & Design concentrations can still apply for an Artistic Achievement Award. Read more in this blog post for answers to frequently asked questions and additional context. We look forward to getting to know our future students!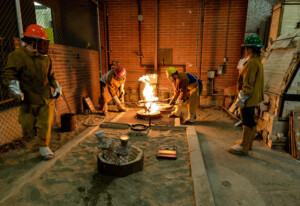 How do I apply?
Apply online via Acceptd, a website that many arts programs and schools use for admissions and competitions. You must also officially apply to PLU (if you haven't already) but you do not need to have received your acceptance letter in order to apply for Artistic Achievement Awards.
What's the application deadline?
Submit all your materials no later than 5pm Pacific on Monday, February 8, 2021.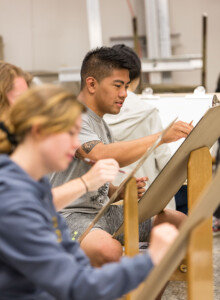 I'm interested to be considered for an Artistic Achievement Award in more than one area. Can I submit more than one application?
Yes, you may apply for more than one Artistic Achievement Award, which are offered in Dance, Music, and Theatre in addition to Art & Design. However, your applications will need to be entirely separate and you will need to prepare all of the necessary application materials for all areas. On the other hand, if you have multiple interests among our Art & Design programs (Ceramics, Graphic Design, Painting, Photography, Printmaking, Publishing and Printing Arts, or Sculpture) you will only need to submit one scholarship application—just be sure to address your interests in each of the three parts of your application.
What are the questions that I need to answer on the application?
We ask basic questions about you and how to contact you. We also ask for an artist resume, letter of intent, and a digital portfolio.
What should my artistic resume focus on?
An artistic resume could be accomplished in several different ways, depending on your preference. It could be the same as a resume you would use to apply for a job but lists artistic classes, volunteer work, or anything else in the arts you'd want us to know about. If you've taken many kinds of art classes, or want to include other related disciplines (like writing, theatre, dance, etc.) you can send us a resume that is more focused on what you've learned, who your teachers were, and where you've taken classes. Don't stress about the resume too much, as we're mostly interested in learning about what you've done outside of regular schoolwork. At PLU we understand you may be at the beginning of your artistic journey, so your resume is meant for you to list what experiences and skills you feel you currently possess. It is fine if your resume reflects an artist at the beginning of these experiences. Your letter and portfolio will be more important.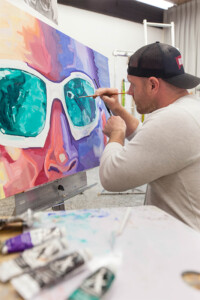 What should I cover in my letter of intent?
For your letter of intent, here are some ideas for topics you can cover: why you're interested in attending PLU, why you love your art form(s), how you came to practice your art, what drives you to make art, how you believe attending PLU will further your skills and/or career, and your artistic vision or motivation. We're looking to get to know you, so anything that is thoughtful and true to you will be appreciated by faculty adjudicators.
What do I include in my Artistic Achievement Award application portfolio?
Include images of your work that best represents your artistic practice, ideally 10-20 images. Portfolios can be submitted via link if they are hosted online or uploaded as a PDF. The portfolio will be the most important part of your application.Your materials should be your absolute best work that you are proud of. Additionally, how your art is put together or presented as a unit representing your work will be examined, so do your best to create a professional looking portfolio that exemplifies you.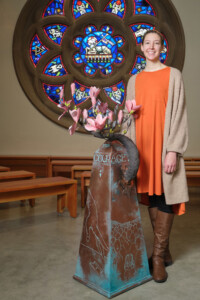 When will adjudications happen?
Faculty begin reviewing application materials in mid February. Finalists may be asked to interview with faculty, and if so, these will be conducted virtually.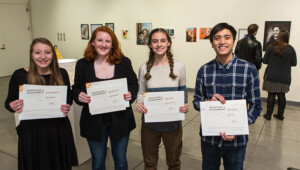 When will I know if I'm receiving an Award?
Letters with Award notifications will be mailed as quickly as staff are able once decisions are made and paperwork is processed.
How do I keep my Award?
After entering PLU as a first-year or transfer student, you will need to declare yourself as an Art & Design major or minor by December 1st, 2021. If your major/minor is dropped during your time at PLU, the Award will be revoked. Once you receive an Award, you will never have to pass a jury to continue receiving it.